Organization Feature: Rome Rescue Mission
At the Rome Rescue Mission, helping those in need is fundamental. Offering a hand up—not a handout—are the words that the organization lives and serves by.
Category: Human Services
Winter 2019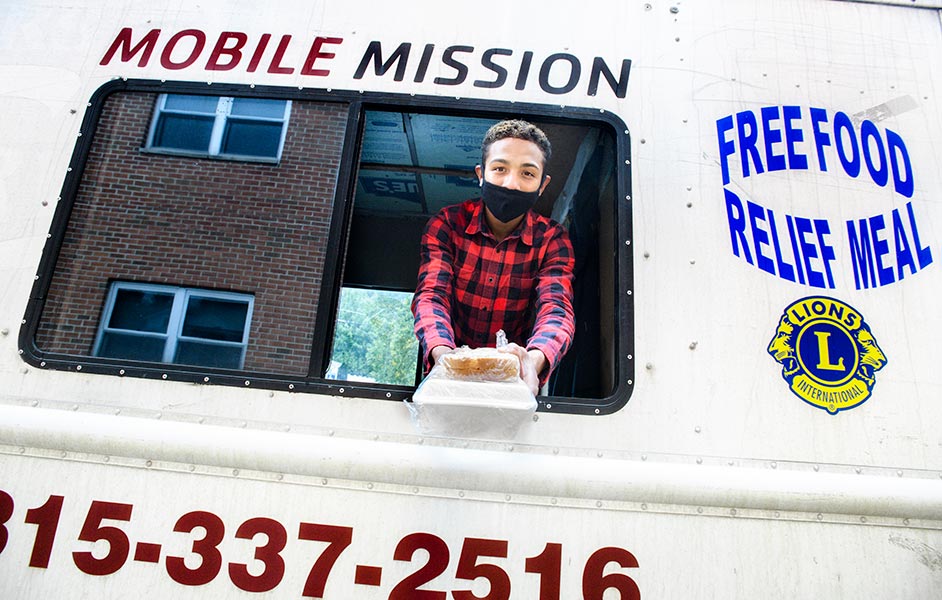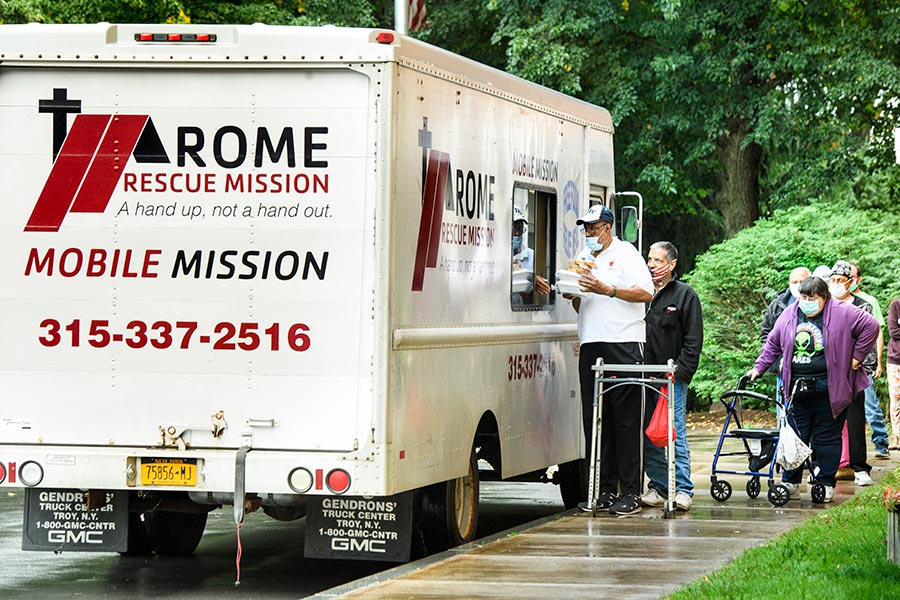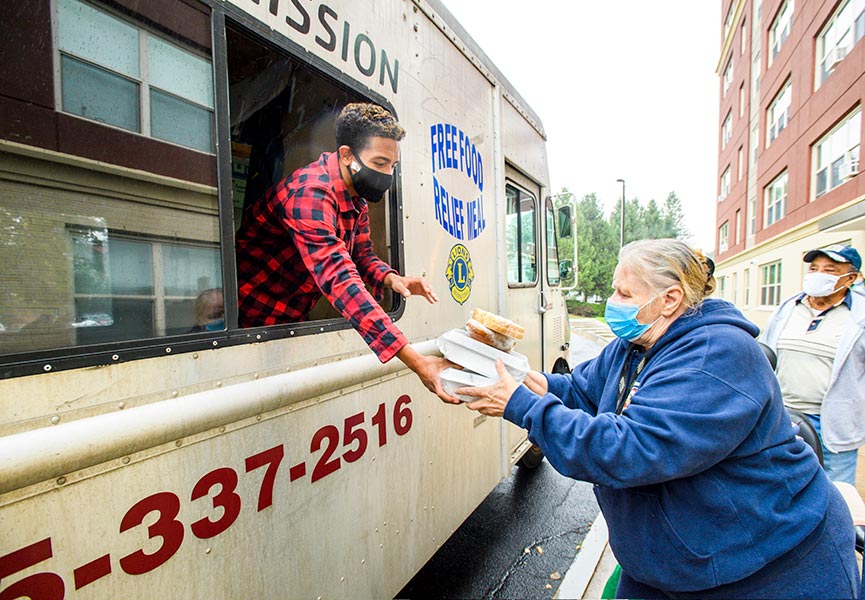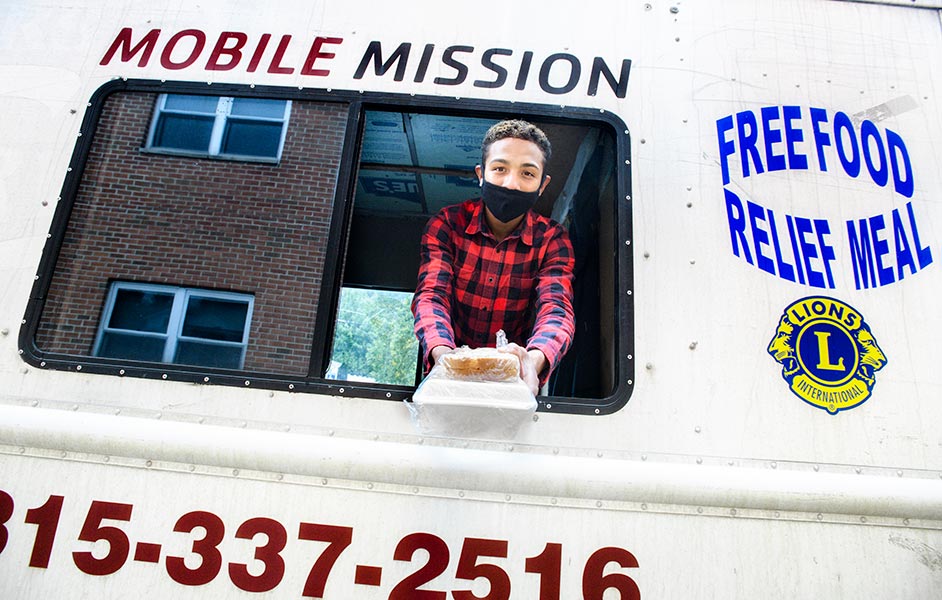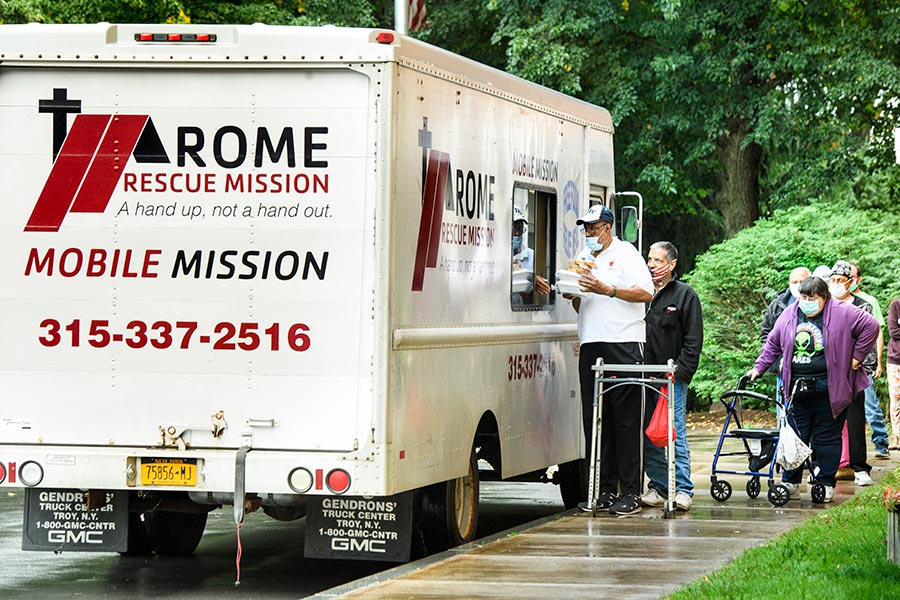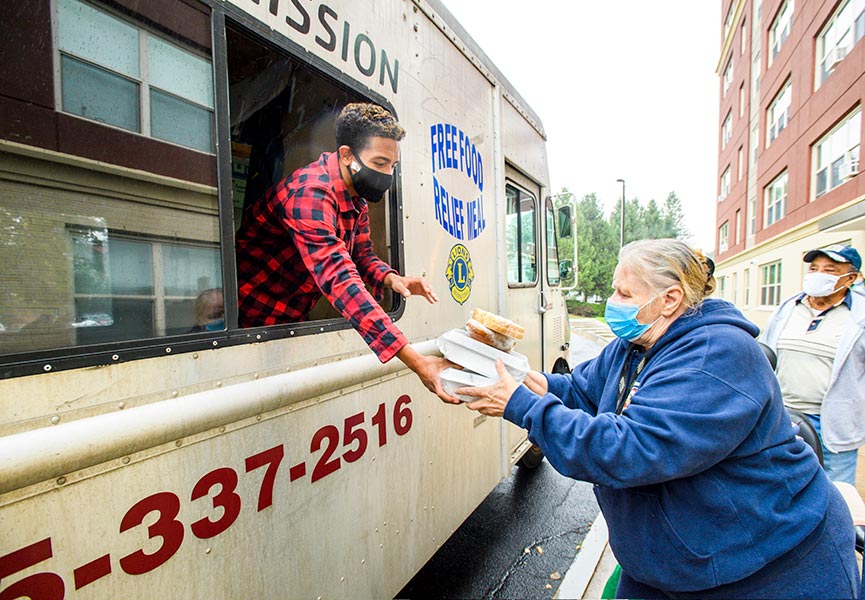 At the Rome Rescue Mission, helping those in need is fundamental. Offering a hand up—not a handout—are the words that the organization lives and serves by. The arrival of the pandemic has become another opportunity for the organization to step up and provide for its Rome neighbors.
Rome Rescue Mission began in 1993 as a transitional housing facility and soup kitchen for the greater Rome area. Since then, it has grown to offer family services, emergency housing, clothing and a program for Rome Free Academy students that emphasizes science, technology, engineering, the arts and mathematics.
In 2016, the organization introduced its Mobile Mission program as a way of extending services beyond its four walls. A van delivers hot meals, clothing and canned foods directly to neighborhoods, while also offering chapel services and outreach for homeless, veteran and senior populations.
In the wake of COVID-19, what was envisioned as an innovative extension of services soon became a lifeline for many residents. When the pandemic's impact forced the organization to close, the Mobile Mission became its primary means of providing food to those in need, and in the local outbreak's first week it provided 3,100 meals throughout the city. After six months that figure had risen to more than 600 meals a day delivered to a dozen locations, five days a week.
Behind the wheel of this operation—literally and figuratively—is Matt Miller, Rome Rescue Mission's executive director.
"The value of the Mobile Mission during this unprecedented time was interesting to me, as it initially began because people needed food but lacked accessibility," says Miller. "Then, due to quarantine, it became evident that the need for food was secondary to the need for human interaction. Many people that we served were experiencing fear, confusion and loneliness when the pandemic hit. Being able to talk to them and offer encouragement was something I had not expected but felt blessed to provide."
In addition to current projects there are plans to further extend services, including organizing a manufacturing facility to employ the residents it serves.
"Of all the donated clothing we receive, only some of it is unusable, so we came up with the idea to remanufacture that clothing into napkins, placemats, shopping bags and repurposed clothing," Miller says. "That will teach people marketable skills—retail management, sewing, manufacturing, shipping, receiving and how to operate an e-commerce store."
Since 2015, the organization has been awarded nearly $104,000 in funding from donor-advised funds at The Community Foundation. In June, Rome Rescue Mission received an $80,000 grant from the Utica National Group Foundation Fund. Miller says the overall support has been life-changing.
"We are honored and proud to have a collaborative relationship with The Community Foundation," Miller says. "We are so grateful for the resources we are provided by that funding, because we see the direct impact it has in changing hundreds of lives."
Those donor funds, Miller says, make all the difference in the world.
"Charitable giving is able to change the lives of people from all walks of life who use our organization's services every day. From children to senior citizens, from homeless individuals to those suffering from addiction, it helps us promote success for everyone who walks through our doors."