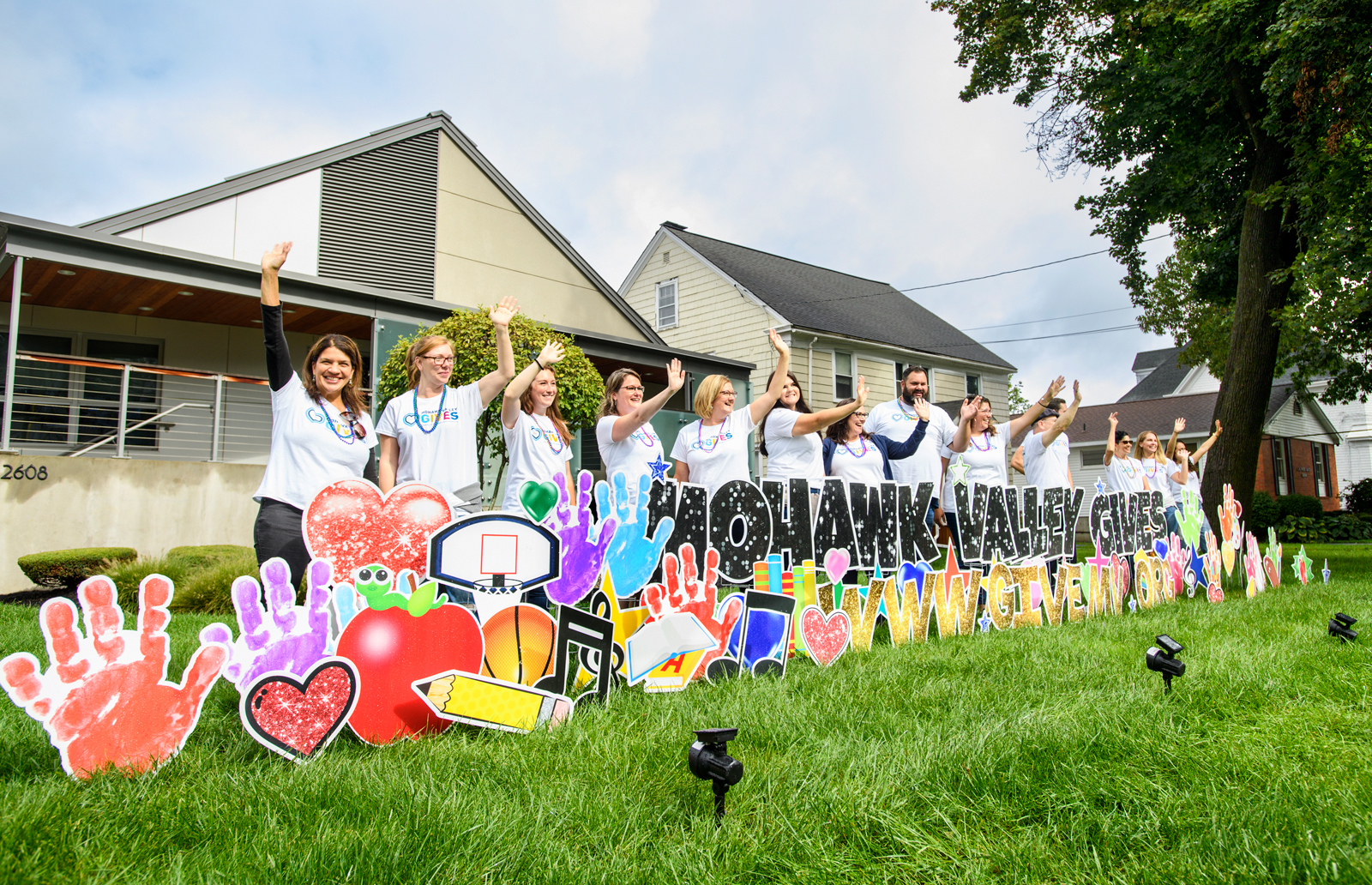 Join Our Team
Careers & Internships
From internships to professional opportunities, we're interested in talented people who care about the community. Please check this page from time to time for updated information.
Executive Administrative Coordinator
The position manages and assists with the coordination of finance, business systems, and operations support functions while collaborating as a member of interdepartmental teams, working closely with the President/CEO, Chief Financial Officer, Director of Business Operations, and Director of Business Systems and Strategy. Responsibilities include a wide range of duties requiring collaborative commitment; critical thinking skills; and situational, multitask analytical ability. The position is critical to the Community Foundation's ability to organize and facilitate cross-departmental operations.
Responsibilities
Finance
Open and process mail, update gifts received log in a timely manner in accordance with assigned schedule.
Prepare and scan checks for remote deposit capture, prepare bank deposit slip and deliver deposit to the bank for contributions and cash receipts.
Assist with bank and investment transaction forms, letters, agreements, checks disbursements, etc. to obtain authorized signatures and approvals.
Support donor fund statement mailing process.
Assist with electronic recordkeeping and hard copy filing of support related to contributions, cash receipts, bank deposits, bank statements, constituents, investments, community investments, grants, accounts payable, and other foundation records
Governance
Coordinate governance-related activities with Business Communications Manager, e.g., organization of and support for board, committee, staff meetings to include scheduling, communication, and miscellaneous related tasks for in-person and remote meetings.
Record and produce meeting minutes and distribute through various review and approval processes.
Assist President/CEO with current and prospective trustee and committee member rosters and term calendars.
Maintain board and committee member portal with updated member information and materials.
Operations
Assist with vendor-provided information technology services, e.g., equipment setup, usage, implementation, maintenance, etc., at primary worksite and remote environments.
Perform day-to-day tasks comprising landlord-tenant relations, tenant services, building security, building assets condition and use monitoring including life-safety equipment status; maintenance activities including cleaning vendor schedule coordination; third-party support vendor liaison and office supply procurement to meet in-person and remote staff needs.
Schedule, reserve meeting spaces for internal and external groups; maintain master events calendar, event records and analytics; support audio/visual equipment use; oversee, execute event registration organization, meeting room set-up, catering support, etc.
Welcome visitors, answer phone calls to ensure reputational quality; distribute general inquiries to appropriate staff.
Ensure office supplies are organized and replenished as needed to support in-person and remote staff.
Complete routine daily, weekly, monthly, quarterly, and annual facility tasks, e.g., monthly fire extinguisher inspections, quarterly fire drills, elevator inspections, etc.
Support organizational initiatives, events and team-building activities as needed, e.g., assist with coordinating staff-trustee volunteer events.
Assist community investment, development, marketing, operations, and systems teams with routine mailings and other collateral distribution.
Systems
File, maintain archived physical and electronic records in accordance with record retention guidelines.
Process mail, execute gift receipting in coordination with finance and operations teams.
Supervisory Responsibilities
This position does not have supervisory responsibilities
Education and Experience
Bachelor's degree required; equivalent in education, training, and experience considered
2-3 years' experience required in operations, finance, systems and/or project management
2-3 years' experience preferred in governance related support
2-3 years' experience preferred in event planning and support
Knowledge, Skills, and Abilities
Computer proficiency required, including remote work environments e.g., Zoom and Microsoft Office, especially Teams, Outlook, Word, Excel, PowerPoint
Information technology and audio/visual equipment knowledge required
Foundant, Raiser's Edge, Financial Edge and Granted Edge knowledge preferred
Must work independently and be a strong problem solver
Strong verbal and written communication skills; ability to maintain and secure confidential information
This position will require in-person presence at the main office location
Benefits
Paid Time Off

Health Insurance/Health Savings Account

401(k) and 401(k) Matching

Professional Development Assistance

Life Insurance