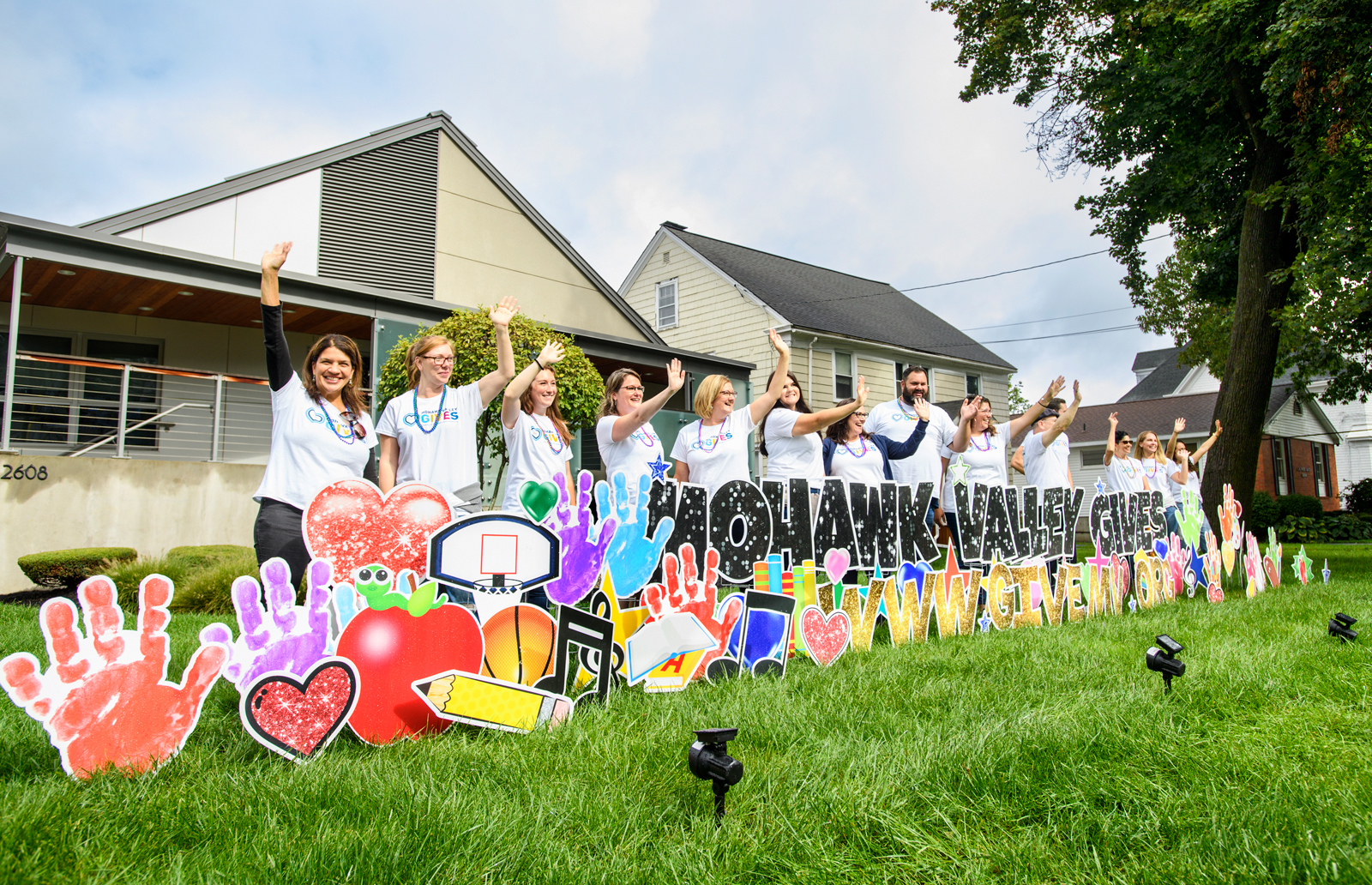 Join Our Team
Careers & Internships
From internships to professional opportunities, we're interested in talented people who care about the community. Please check this page from time to time for updated information.
Community Project Strategist
The Community Foundation of Herkimer and Oneida Counties seeks candidates for a Community Project Strategist to direct the development, coordination and implementation of the Cornhill Revitalization Project.

The successful candidate will be a dynamic, creative, community-minded leader charged with fulfilling the development of new community "impact centers" that provide high-quality mixed-income housing and a range of new and existing community- and entrepreneurship-focused programs and services; the Community Project Strategist will work collaboratively with stakeholders, residents and others to realize the centers as part of a comprehensive, multi-pronged commitment to help residents and community-based stakeholders reclaim, redevelop, enhance and renew portions of the city's central residential neighborhood, Cornhill.

The Community Project Strategist will lead and manage collaborative networking with public and private sector partners to bring the project to fruition, working with and providing support project partners and collaborators including state and local governments, and community and stakeholder groups.
Responsibilities
Act as a community leader and liaison, working to build and maintain strong, coordinated relationships with nonprofit partners, government agencies, and other stakeholder groups
Assist in the development and implementation of mixed-use neighborhood revitalization projects that enhance and promote urban residential vibrancy
Lead the structuring, development and implementation of a community navigation program, including its provider and user information access platforms, to supporting the networking of planned impact center projects with existing organizational neighborhood and community assets
Collaborate with marketing and communications professionals and neighborhood residents to develop and implement appropriate project and center branding, marketing and engagement strategy
Conduct ongoing research on similar community development initiatives and continually seek neighborhood resident feedback to stay current on trends/needs and ensure project success
Manage grant writing, grant administration and project reporting requirements for federal, state, and other external funding sources
Assist in negotiating contracts, leases, real estate agreements
Prepare and deliver presentations, reports and communications about the project to boards, committees, community organizations and other stakeholder groups
Education and Experience
A combination of education and experience in urban planning or related field(s) required. For example, relevant experience would include government, not-for-profit, public policy planning and community and economic development.
Two or more years of relevant work experience required.
Experience in project implementation for real estate development initiatives desired.
Knowledge, Skills, Abilities
Excellent leadership and interpersonal skills for facilitating relationships with various key stakeholders, including nonprofit partners, elected/appointed officials and other decision-makers
Relevant knowledge of one or more planning disciplines, such as urban design, affordable housing, economic development or land use
Knowledge of project management and its necessary practices and tools, e.g., hardware and software, etc.
Excellent oral and written communication skills for preparing and presenting planning reports and projects
Creative problem-solving skills to gather relevant information to solve less well-defined planning problems
Group facilitation skills for use with community workshops
Ability to work independently on multiple issues simultaneously; manage projects effectively and meet firm deadlines; and sustain and coalesce stakeholder engagement
Benefits
Paid Time Off

Health Insurance/Health Savings Account

401(k) and 401(k) Matching

Professional Development Assistance

Life Insurance