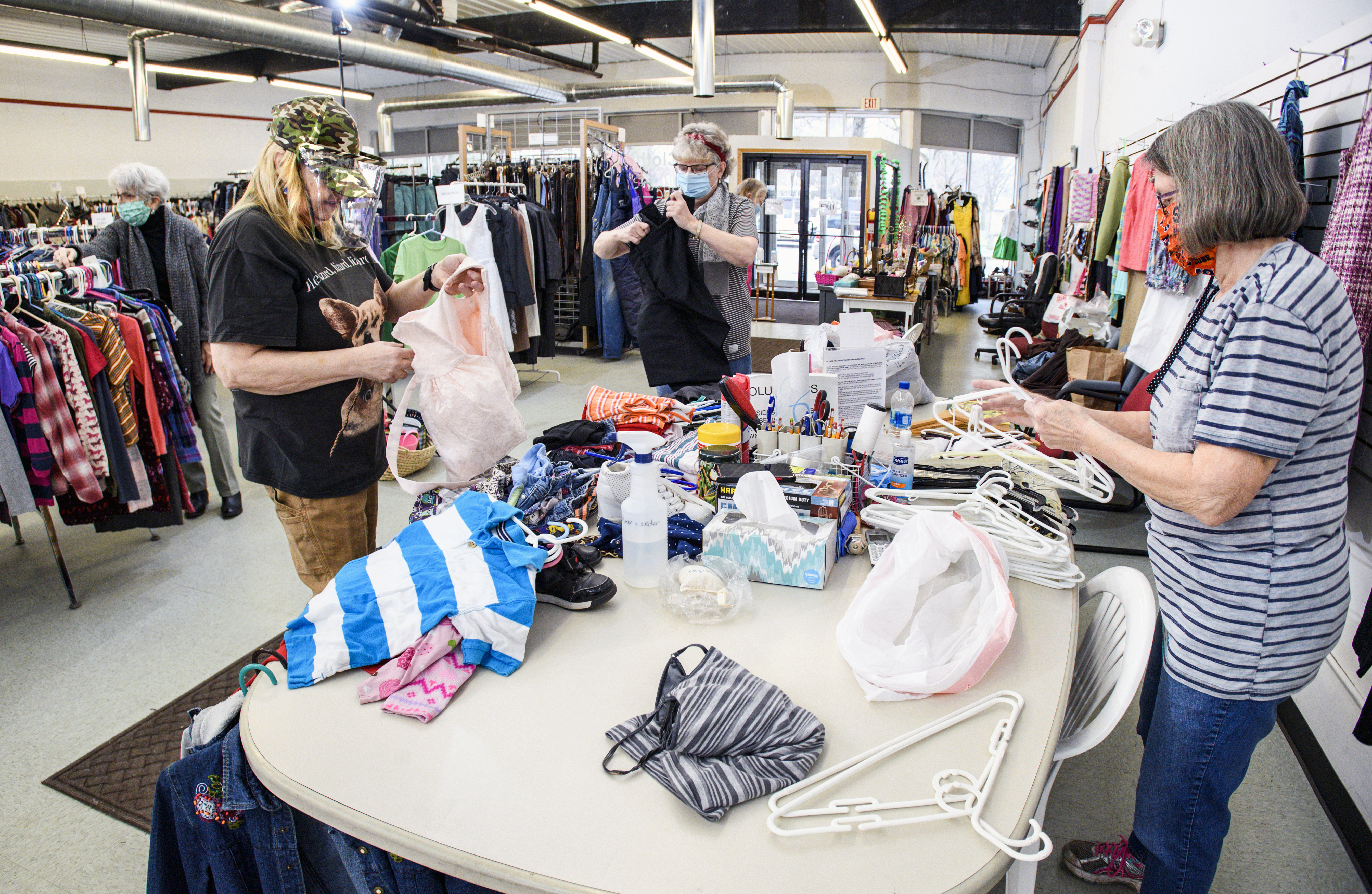 Bringing Small Miracles to Local Families
For many, Cluster 13 is a saving grace, helping hundreds of families and individuals overcome life's challenges for the last three decades.
Category: Human Services
Summer 2021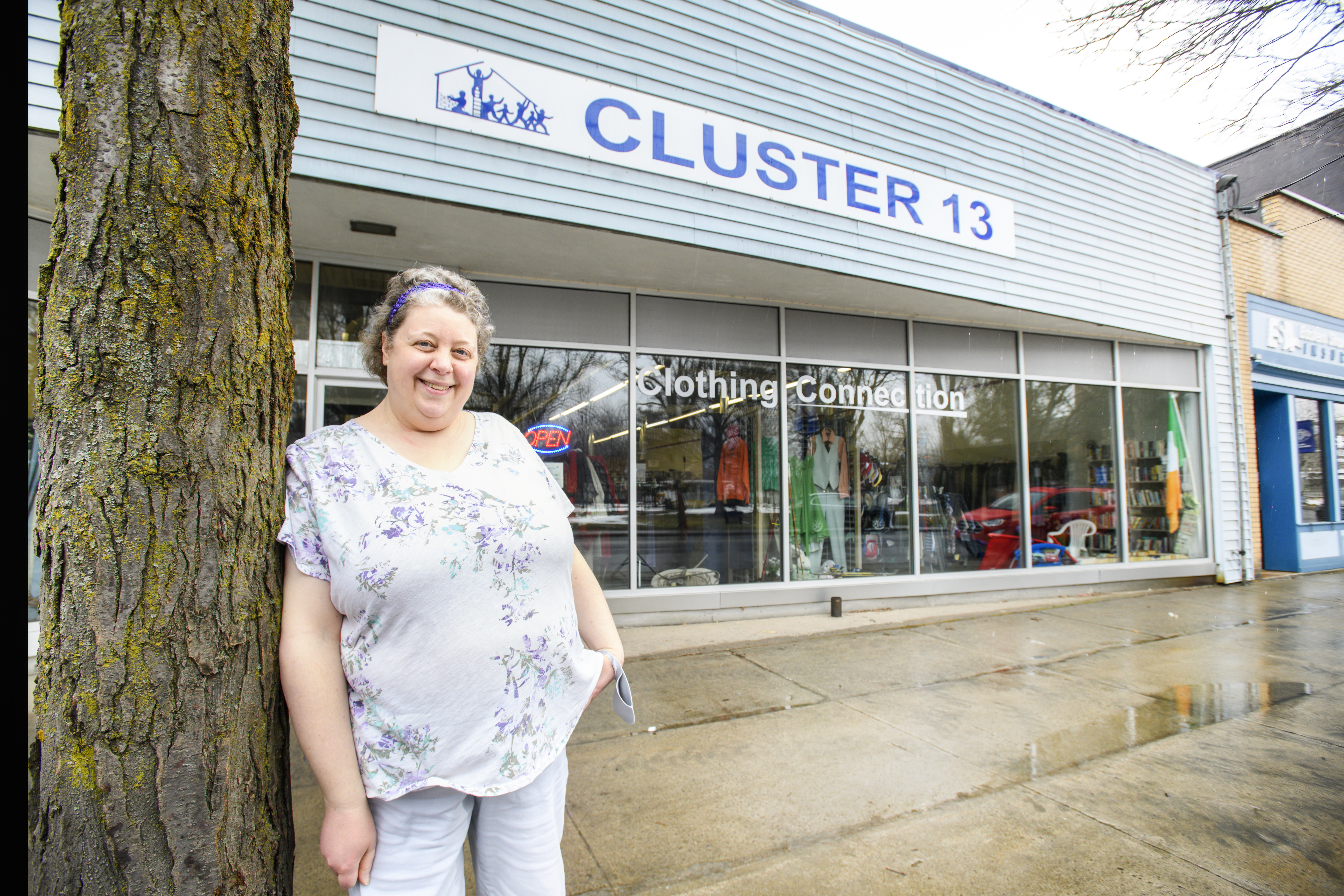 Its memorable name stems from the number of churches and ministries that came together to form the organization back in 2001. With a focus on essential human services and helping residents stay in their own homes, Cluster 13 exists to assist the needy and improve the quality of life for many by providing a wide range of services and resources.
Staffed by volunteers, Cluster 13's Clothing Connection sells high-quality used clothing at low prices. For Leslie Coe, Cluster 13's board chair, the greatest value of the retail service is seeing others find the perfect clothing item for special events. Clothing is donated to the store by the community, with proceeds directly supporting the organization's programs.
"Our selection of high-quality used clothing is diverse," says Coe. "For example, we have prom dresses and wedding dresses for less than ten dollars. Those who may not have a nice dress for big events in their lives can purchase these secondhand clothing items in excellent used condition and feel proud of what they have, which truly embodies the purpose of the store."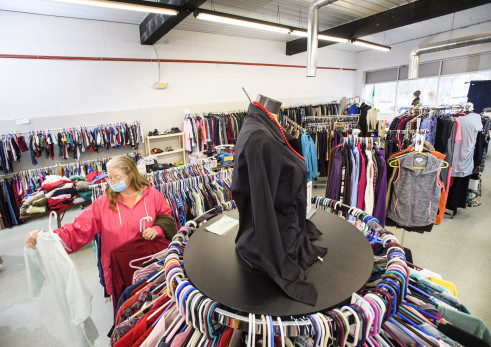 In addition to providing clothing, Cluster 13's housing ministries program helps the Camden community with general home repairs and renovations, including plumbing, electrical work, roofing and accessibility. The organization relies on volunteers and local groups to perform the work, a challenge in a world adapting to pandemic impact.
"The biggest challenge has been the decrease in volunteers," Coe says. "However, we have been able to overcome those obstacles and maintain our programs and services, reopening our Clothing Connection store that was previously closed due to COVID, for example. We are fortunate to still serve our community in the same capacity as before."
Cluster 13 also partners with other organizations to extend its mission. The organization's building located on Main Street in Camden houses the Camden Area Food Pantry, providing food for those in need. Currently, the food pantry operates by appointment only with curbside delivery, ensuring minimal contact for volunteers and recipients.
In the warmer months, Cluster 13 finds great opportunity in its "Cluster of Produce" program which has received support from the Mele Family Fund of the Community Foundation. In 2014, the organization created a community garden as a healthy and rewarding activity for young people and families. Volunteers grow fruits and vegetables
for the organization, supplying the pantry with the garden's bounty. In addition to volunteering to tend the garden, community members can sponsor garden plots or donate tools and supplies to support the project. And pantry customers can get other help as well.
"When we conduct interviews at the pantry to assess individual needs, we ask if there are any other services and information that they would like," says Coe. "We are able to share phone numbers and contact information of other organizations. It allows for more people to know about all the available resources in this area."
Heartfelt Helping Hands is Cluster 13's local and national directory of services that extend beyond those of the organization, including transportation to medical appointments, child welfare, employment, and mental health services. Providing a full range of resources to support the community furthers the organization's goal of keeping residents safe in all ways.
Since 2016, Cluster 13 has received more than $45,000 in funding from the Community Foundation to assist with building and operational expenses. The support has sustained the organization considerably, Coe says.
As strong as the community they serve, Cluster 13 has an endless role of turning hardship into hope and lending a helping hand to those in need. There to assist in various ways, the organization is committed to providing helpful services and living out its mission day after day.