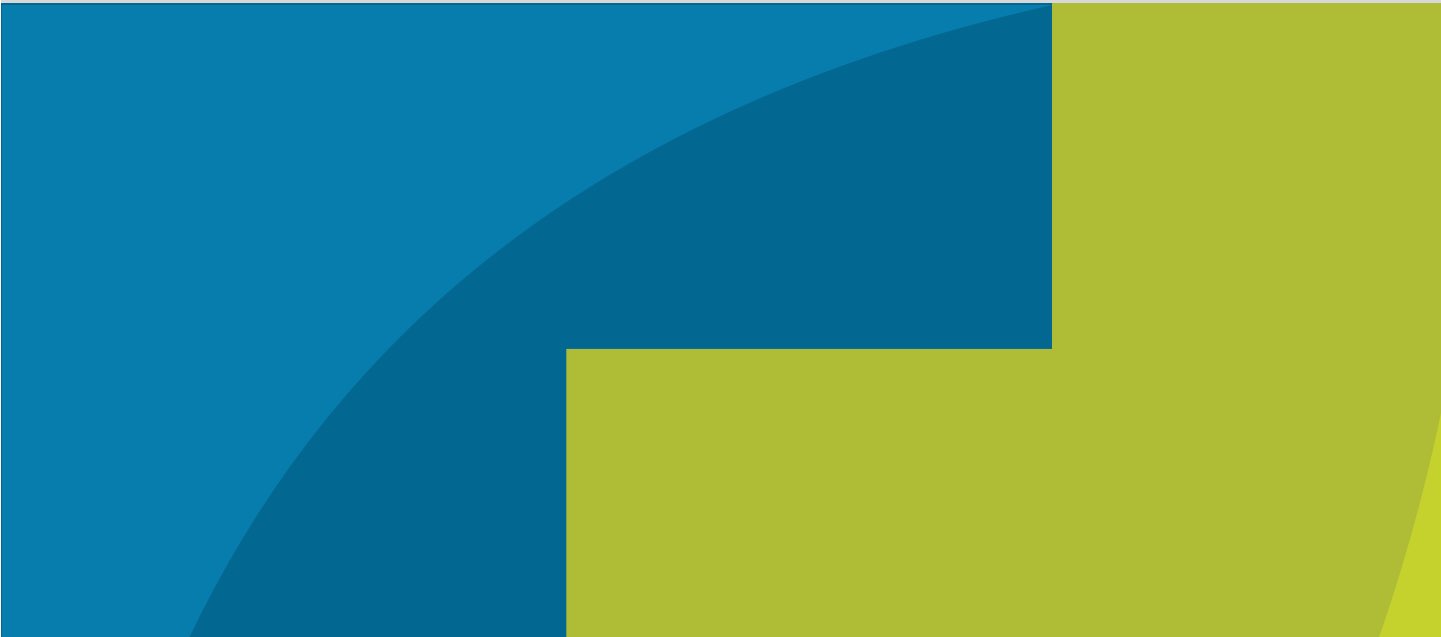 Community Choice Awards 2019
The Community Foundation's Community Choice Awards (CCA) is a community-driven grantmaking contest to benefit local nonprofits.
Category: General
Summer 2019
Last year, The Community Foundation took a chance on a new idea—its first-ever Community Choice Awards (CCA), a community-driven grantmaking contest to benefit local nonprofits. What began with a vision for a "prize patrol" style event led to communitywide participation with meaningful impact. CCA laid the groundwork to generate greater awareness of critical work performed by local nonprofits, to educate community members on the grantmaking process and its positive impact on the community, and to engage Community Foundation fundholders in new and meaningful ways.
In addition to eight category awards, The Community Foundation Board of Trustees also awarded a Board Recognition Award to one of the finalists to recognize the organization's hard work and its valuable project.
Nearly 80 nonprofit organizations in Herkimer and Oneida counties submitted project proposals for consideration. Community Foundation staff in consultation with category sponsors selected three finalists in each category.
Public voting took place online in August with community members casting thousands of votes.
"The entire process of applying for this grant and the social media campaign that followed was an exciting undertaking, bringing employees, board members and the community together in support of Sitrin's new program," said Rosemary Bonacci, vice president of Sitrin Health Care Foundation & Communications. "The publicity generated from the Community Choice Awards was truly amazing, generating good will throughout the region."
In partnership with The Community Foundation's donor-advised funds, its Board of Trustees and the Rome Community Foundation, a total of $85,000 was awarded through CCA.
"Our team was thrilled to be nominated," said a representative of Project Fibonacci Foundation. "We had a great time participating in the contest and campaigning for votes! We want to congratulate all the nominees in the eight categories as well as the winners and all of the people that voted . . . and thank The Community Foundation for this amazing opportunity!"
Community Choice Awards Winners
Animal Welfare Category
Herkimer County Humane Society
The Herkimer County Humane Society is committed to providing a haven for unwanted and abused animals, treatment for injured strays and adoption for dogs and cats. Funding will be used for an air conditioner for the shelter, greatly improving the quality of life for shelter residents during the transition to their forever home.
The Animal Welfare category was sponsored by the Staffworks Fund, established by Anita A. Vitullo in 2006 to support programs and services related to domestic animal welfare. Since 2009, more than $2.3 million in grants has been awarded to community nonprofits, including dozens of animal welfare organizations across the region. In 2018, the fund surpassed the $10 million mark, becoming the first fund of this size at The Community Foundation with a living fundholder.
Arts & Culture Category
Uptown Theatre for Creative Arts (UTCA)
UTCA is an arts and culture program committed to revitalizing Utica's Uptown neighborhood through classes, shows and events in the community. Funding will support a relaunch of the classic Uptown Theater $2 Tuesdays promotion as a year-long movie series to provide low-cost entertainment to area residents.
The Arts & Culture category was sponsored by the Bull Family Fund, one of The Community Foundation's most active donor-advised funds, having awarded more than $810,000 in grants to nonprofit organizations and programs in both Herkimer and Oneida counties. Since 2001, the fund has made 55 grants to benefit a diverse group of programs and organizations that work to address a broad spectrum of community needs in education, healthcare, arts and human services.
Copper City Category
Project Fibonacci Foundation
Project Fibonacci offers educational opportunities focused on promoting science, technology, engineering, arts and math (STEAM) in New York state. Funding will support Project Fibonacci's annual speakers series featuring keynote presentations from those involved in cutting-edge technologies to enhance education and career preparation for Mohawk Valley students.
The Copper City category was sponsored by the Rome Community Foundation. Celebrating its 20th anniversary this year, the organization provides financial resources that enrich the Rome community today and for generations to come.
Education Category
Mohawk Valley Junior Frontiers
Mohawk Valley Junior Frontiers, a multinational and multicultural youth organization, emphasizes educational excellence, professional development, civic service and self-esteem among various racial and cultural groups in the Mohawk Valley. Funding will expand programming to empower historically disadvantaged students, encourage their educational excellence and professional development, and introduce them to STEAM careers, as well as provide SAT prep courses.
The Education category was sponsored by the M&T Bank/Partners Trust Bank Charitable Fund. The fund was established in 2007 and has awarded more than 185 grants totaling over $2.8 million to support a variety of programs and organizations throughout Herkimer and Oneida counties. Over the years, many of these grants have focused on projects and programs that empower youth through education.
Health & Wellness Category
Sitrin Health Care Center
Sitrin Health Care Center provides compassionate, professional healthcare to its residents and is committed to seeking innovative solutions to meet the needs of the population it serves through comprehensive medical rehabilitation and assisted living. Funding will be used to establish an aquatic cycling program for community residents whose health challenges need an innovative alternative to high-intensity traditional fitness programs.
The Health & Wellness category was sponsored by the David & Janet Griffith Family Fund. Established in 2008, the fund has awarded more than $665,000 in grants to community organizations. The Griffith family's generosity goes beyond grantmaking; both David and Janet have been involved with many organizations throughout the years and are among The Community Foundation's most dedicated supporters.
Human Services Category
ICAN
ICAN is a home- and community-based network that provides individualized and non-traditional care to high risk individuals and families with social, emotional, mental health and behavioral challenges. Funding will support the Heart of the Home project for homeless girls and children, ensuring that young women and children at Evelyn's House have a safe, inviting and functional kitchen and dining environment, providing essential amenities including room renovation and new appliances.
The Human Services category was sponsored by the Ronald and Sheila Cuccaro Family Fund. The couple established their fund in 2006 and in the years since have granted $145,000 to dozens of local nonprofit organizations and programs. Through the fund, the Cuccaros focus their grantmaking in support of human service organizations and programs that help individuals struggling to meet basic needs.
Seniors Category
Abraham House
Abraham House provides a safe and loving home for terminally ill patients and their families with the support and care needed for a dignified end of life. Funding will be used to create a reflection and memorial garden to provide terminally ill guests and their families a space where they can be at peace during some of the most stressful and emotional days of their lives. The Abraham House reflection and memorial garden will also enable families to memorialize their loved one through a "tree of life" mural.
The Seniors category was sponsored by the Mele Family Fund. Since 2009, the fund has awarded nearly $2.7 million in grants to community organizations across the region. With a focus on education and the elderly, the Mele family believes it is their corporate responsibility to help create a brighter future through the fund's continuing community investments.
Sports & Recreation Category
The Root Farm
The Root Farm is an innovative complex that features an equine-assisted therapy center, diverse agriculture center and accessible challenge course to provide educational, recreational, therapeutic and vocational experiences to a wide range of individuals. Funding will support the Camp Adventurers program, the area's only all-abilities adventure center, providing free recreational, wellness-based educational and exercise opportunities to children in a day-camp setting.
The Sports & Recreation category was sponsored by the All In For Vin Memorial Fund, created in 2018 by the Maugeri family in memory of Vincent "Vinny" Maugeri. The fund seeks to support youth-based causes that were important to Vinny, allowing his spirit to live on. Funds are raised through an annual event as well as community donations. Grants awarded reflect Vincent's kind heart, willingness to help and his love for athletics.
Board Recognition Award
Rescue Mission of Utica
The Rescue Mission of Utica serves individuals overcoming homelessness, abuse and addictions. The organization offers programs that provide safe lodging, food, clothing, case management, counseling, advocacy, education, referrals, spiritual and other supportive services. Enhancing its ability to salvage, process and distribute fresh, clean produce to thousands of families each year, the Rescue Mission project will fund the purchase and installation of a stainless steel, double-sink bowl and a mop sink, each with a spray faucet.