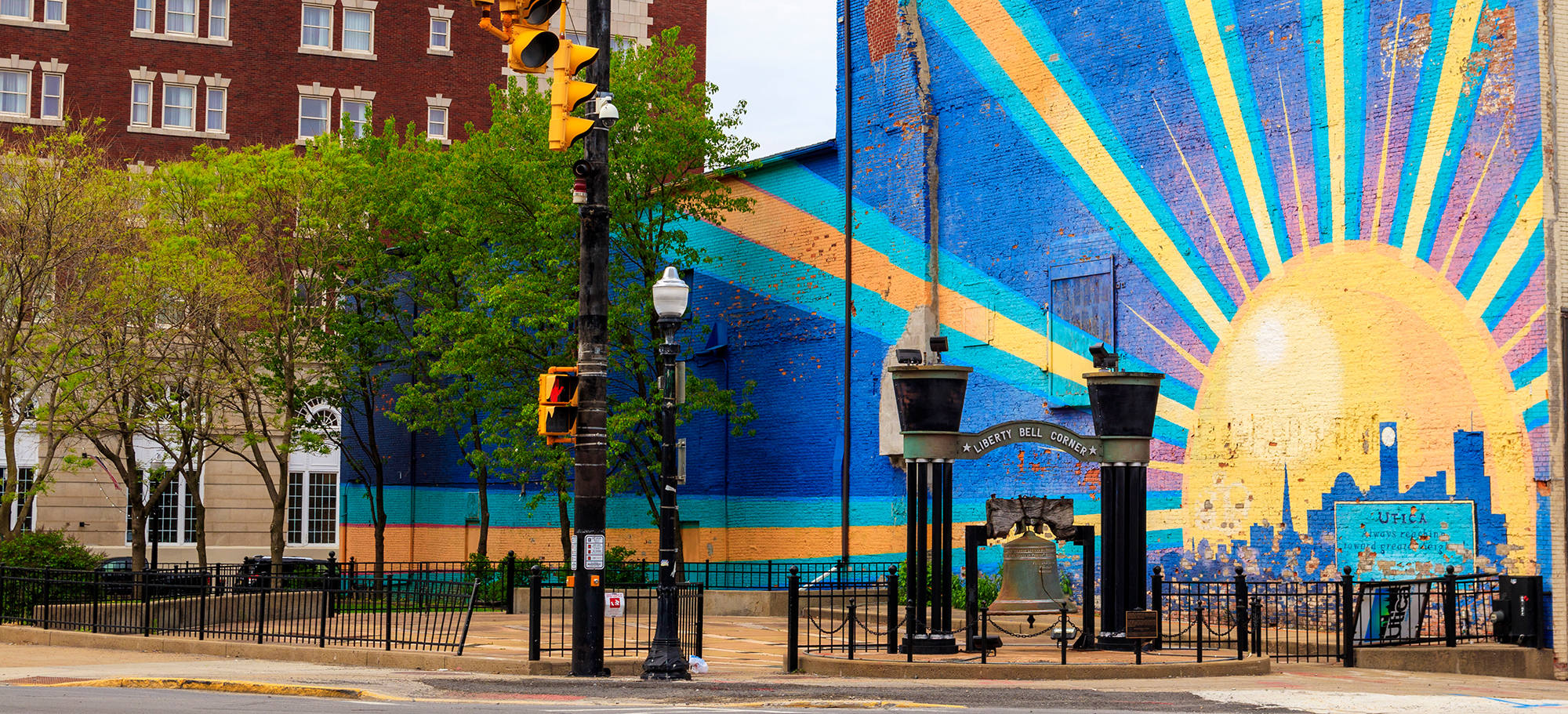 Downtown Utica Partnership
Applying substantial support to the urban core of our two-county community, to strengthen its remarkable resurgence, anchor institutions, and unique character.
Leading the Way
Enhancing and Rebuilding Our Community's Urban Core
We believe in Herkimer and Oneida counties as a single community: rich in resources, diverse in human capital, primed with potential. Any great geographic region depends on a population center as a focal point for success, and Downtown Utica is that commercial and cultural nexus. We've partnered with city government and others to establish a vision for Downtown. This vision starts with a plan, one that builds on Utica's rich history, architectural heritage, natural assets and social diversity. Together with planning and design firm NBBJ, the Community Foundation, the City of Utica, the Greater Utica Chamber of Commerce, Mohawk Valley EDGE and Genesis Group, the Utica Downtown Vision Plan was created. This unified urban design framework will guide development, placemaking enhancements and infrastructure improvements to enhance quality-of-life experiences, and to attract more investors, visitors and regional residents. Establishing this public-private collaborative is our continuing commitment to Downtown that will benefit the entire region.
Highlights
Urban Core Development

Reinforces economic, cultural, recreational nexus.

Public-Private Partnership

Encourages creative solutions to build neighborhood vibrancy.

Regional Asset

Advances Downtown's resurgence as an area-wide commercial and cultural center.