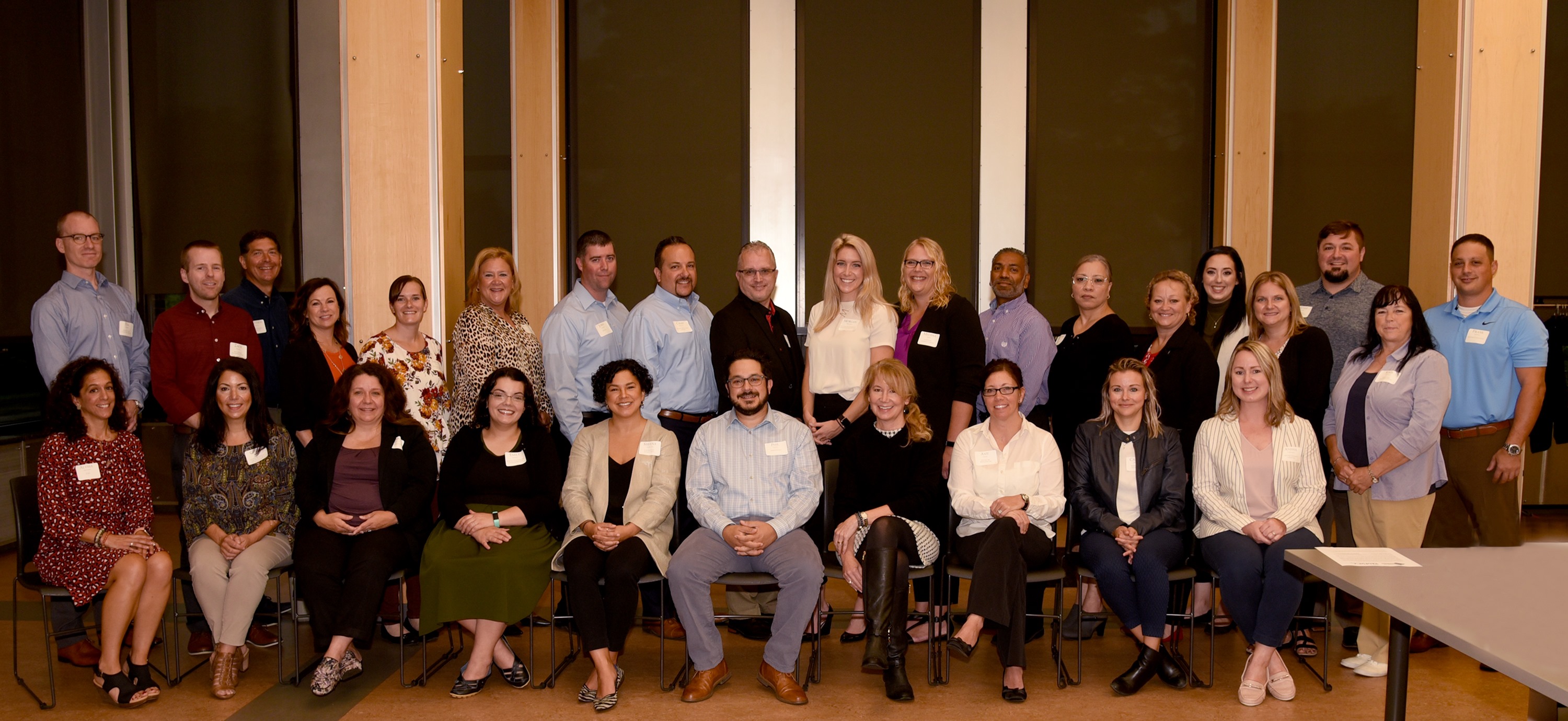 The Center for Leadership Excellence: Developing Strong Leaders
The Center for Leadership Excellence (CLE) is dedicated to growth, community, collaboration, and awareness, connecting and inspiring people to work together, take action, and develop current and next-generation community leaders.
Category: Human Services
Summer 2021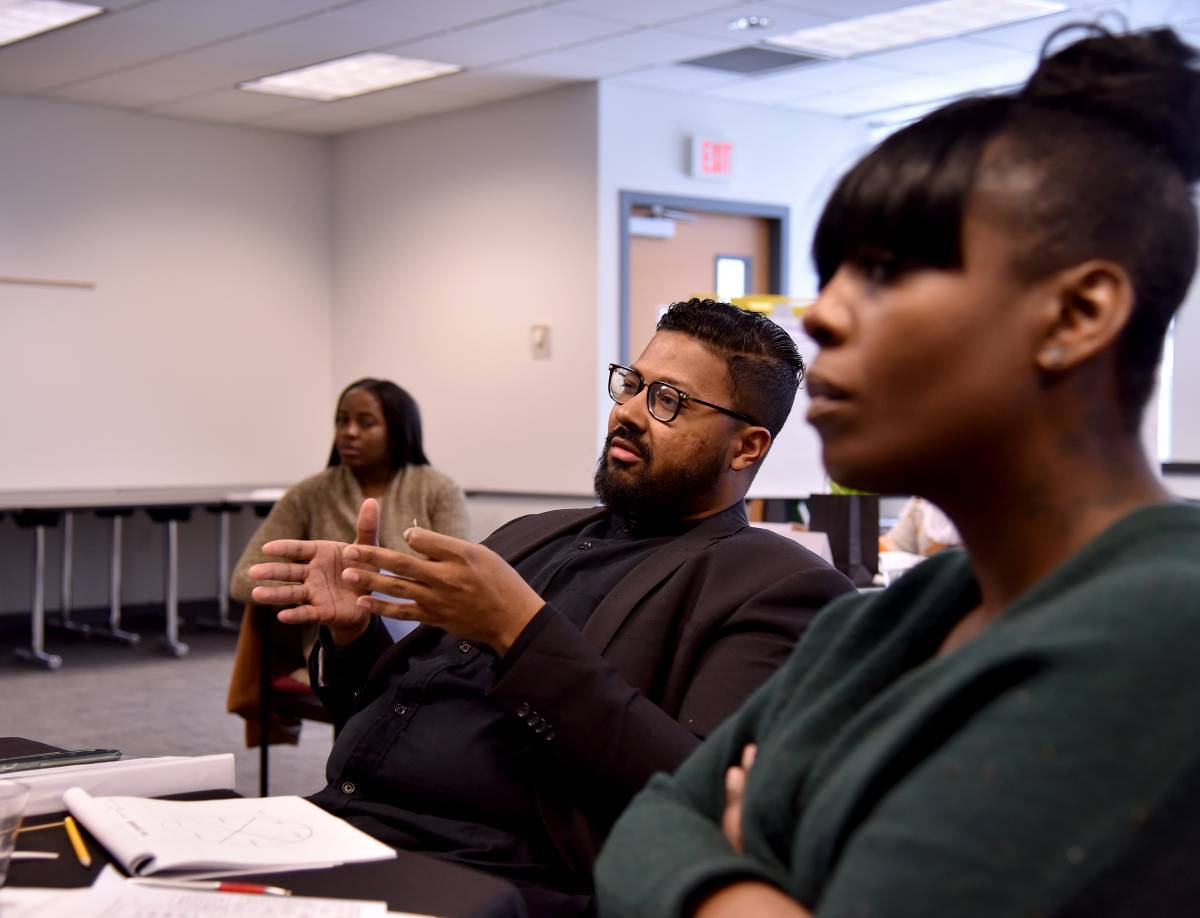 Cultivating strong community leadership is integral to building the capacity to lead change. In our community, one organization is committed to equipping innovators, professionals, leaders, and changemakers with the skills and tools they need to navigate the region through complex challenges and opportunities.

The Center for Leadership Excellence (CLE) is dedicated to growth, community, collaboration, and awareness, connecting and inspiring people to work together, take action, and develop current and next-generation community leaders. Its individualized approach incorporates personal growth with preparation to take on community challenges, valuing diversity in cultures and views in its spirit of collaboration.
"Our vision is to have an abundance of diverse civic leaders in the Mohawk Valley equipped to make positive change in our community," says Kristen Skobla, CLE's director. "We are committed to serving community, workforce, and corporate leaders, building on and enhancing their existing skills to benefit individuals and their businesses and nonprofit organizations."
Launched in 2018 as a partnership between Leadership Mohawk Valley (LMV) and Mohawk Valley Community College (MVCC), CLE blends both organizations' expertise, programs, and resources into an innovative and high-impact program. Each year, CLE works with over 200 participants in its adult and youth leadership programs: Leadership Mohawk Valley,
Leadership Academy, Supervisors Institute, Finish Strong for Youth, Disruption Dialogues, Neighborhoods Rising, and a newly launched Board Leadership program.
LMV is a great example of how leadership can be nurtured and developed. Over the course of 10 months, participants investigate local issues, institutions and organizations. Each LMV class gets a behind-the-scenes look at the remarkable work underway across the region and how they can help address significant challenges, all while building personal and professional networks.
In the wake of COVID-19, LMV went virtual. As the first class in nearly 30 years to experience the program on an entirely online platform, this group of professionals have dubbed themselves "virtually the best class." Participants are using Zoom to speed up networking, separating into one-on-one breakout rooms with more than 60 community leaders to meet and ask questions, an opportunity Skobla says is incredible.
"Seeing current and future local leaders decide where they want to make their mark in the landscape of the Mohawk Valley is inspiring," she says. "Through the LMV program, they become ambassadors for this community, tackling challenges, opportunities, and learning about how they can leave a legacy behind."
Beyond LMV, the pandemic also brought new opportunities for the entire CLE to develop connections between people, leaders, and resources. CLE's Disruption Dialogues not only provides great insight and appreciation for Mohawk Valley organizations, but also common learning for organizations in different sectors to share uncommon experiences. The dialogues are virtual, half-day immersions featuring both local experts and nationally recognized speakers and organizations, including Ben & Jerry's, Zappos, and MapQuest.
"It's a great thing to be given an opportunity like this among the hardships that COVID has
presented for many organizations," says Skobla. "It created a chance for us to broaden our reach and navigate a virtual platform, bringing in national speakers that we might not have had the opportunity to include in our framework."
With support from the Mele Family Fund of The Community Foundation, CLE has also implemented its second cohort of Neighborhoods Rising, an eight-session, three-month program for Black, Latinx, and other diverse current and upcoming community leaders. The program allows individuals to understand the principles of grassroots leadership, recognize and develop strategies to expand social capital and networking, cultivate working relationships with community leaders, identify funding strategies and resources to support community impact initiatives, and create a personal action plan.
"Organizations reach out to us all the time for opportunities to diversify their board leadership. The Black and Latinx leaders in our community really stepped up and served as an advisory group to help us launch this program, and it has been a great way for us to amplify their voices," says Skobla. "These populations are assets to our evolving community, and we could not have developed this program without them. We are so thankful."
In addition, with an investment from the M&T Bank/Partners Trust Bank Charitable Fund of the Community Foundation, CLE's Board Leadership program is in the works. The instructional leadership course prepares participants for board service through an understanding of board governance, best practices of high-performing boards, and nonprofit organizational structure. The all virtual program will feature MVCC President
Randy VanWagoner and a full range of expert speakers from across the state through a
partnership with the New York Council of Nonprofits.
In total, CLE has received more than $197,000 from the Community Foundation since its
creation, support that Skobla says has been crucial.
"Our work at the Center for Leadership Excellence would not exist without the
Community Foundation," says Skobla. "And our organizations certainly would
not be as impactful without its support."