Reaching New Heights: ICAN
Category: Human Services
Spring 2020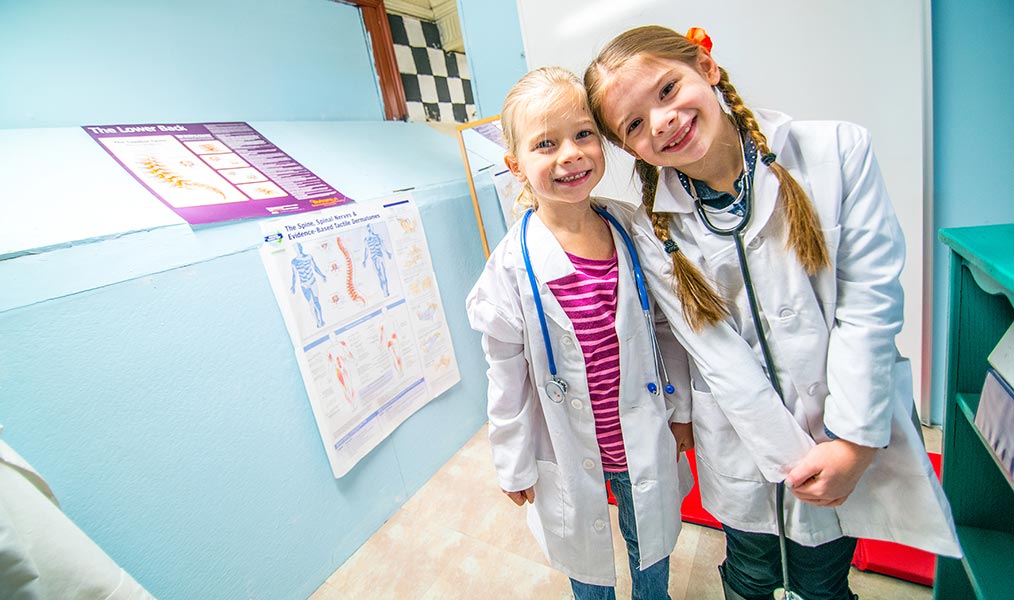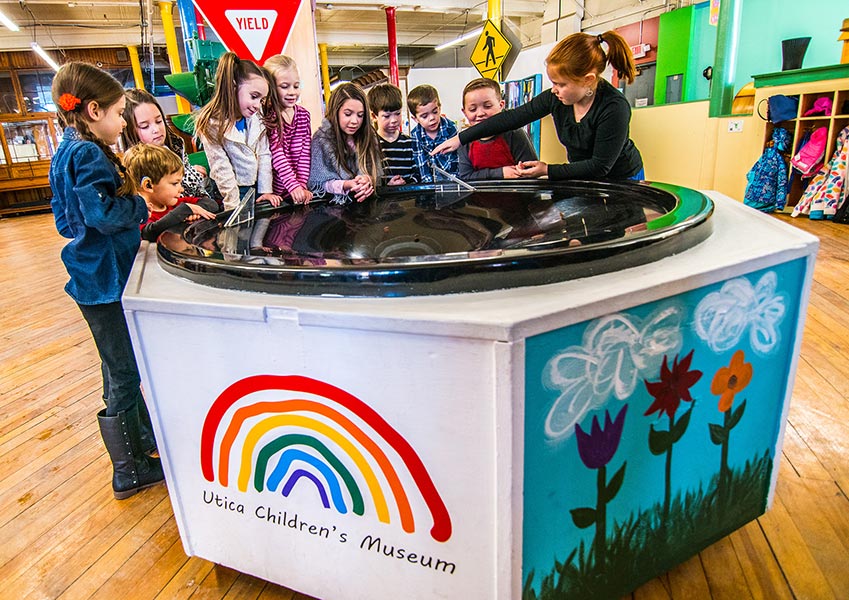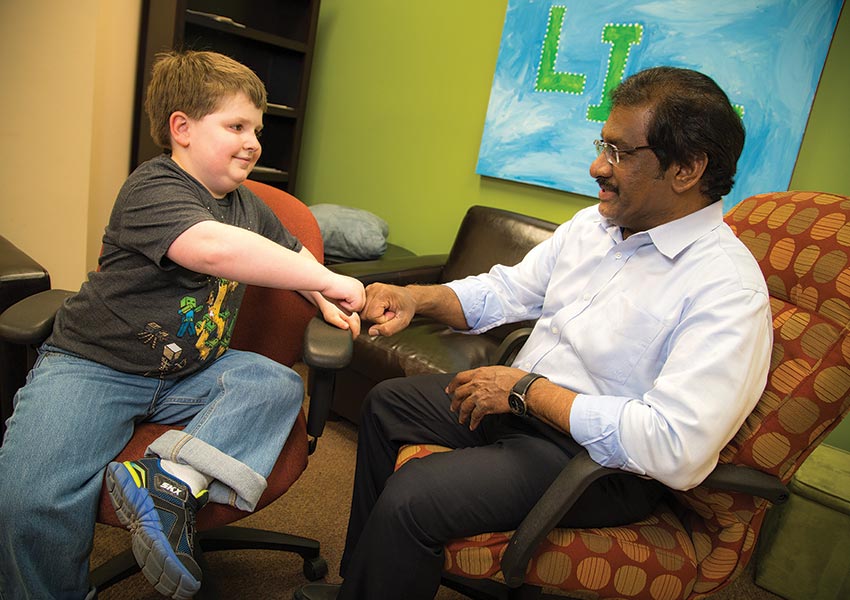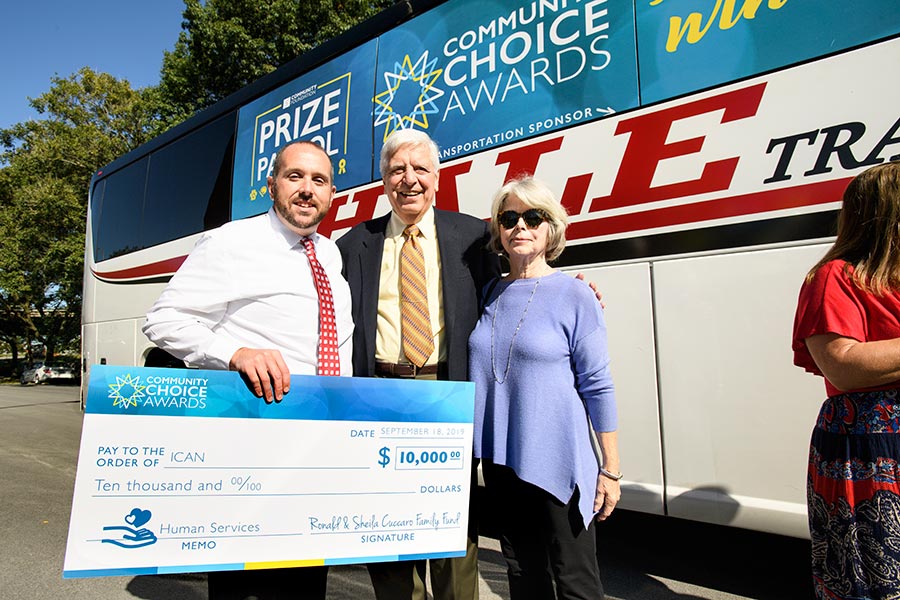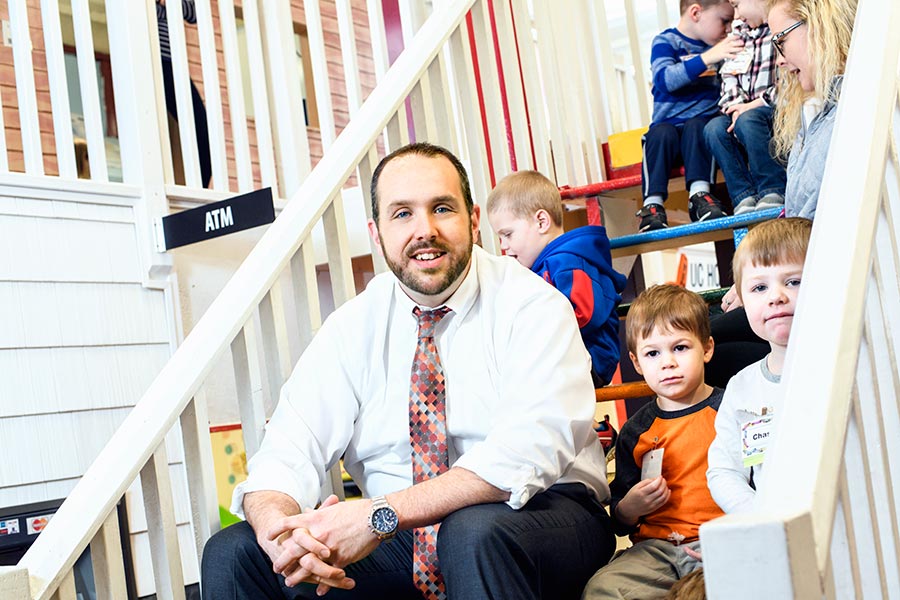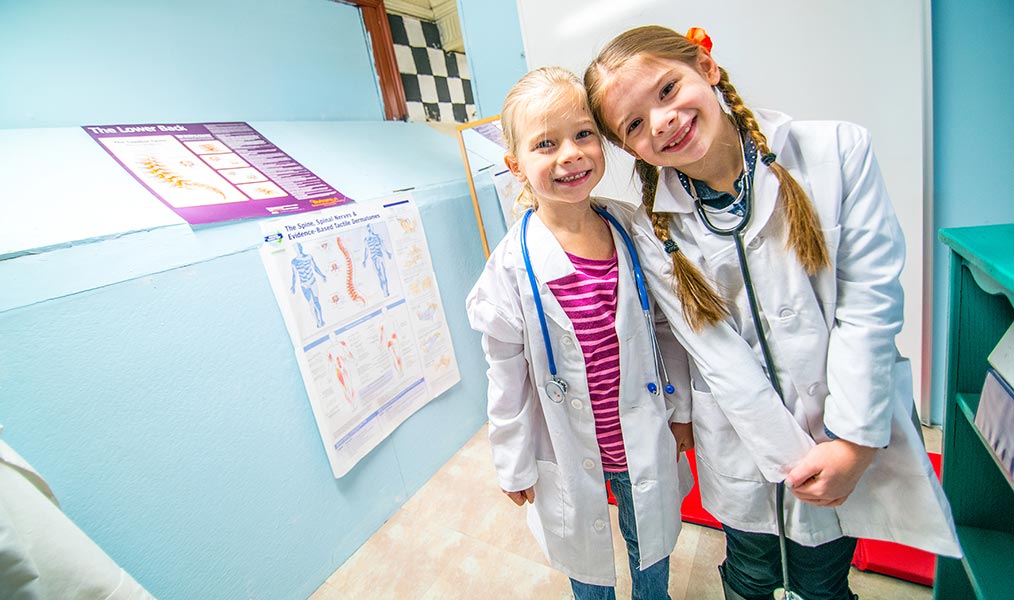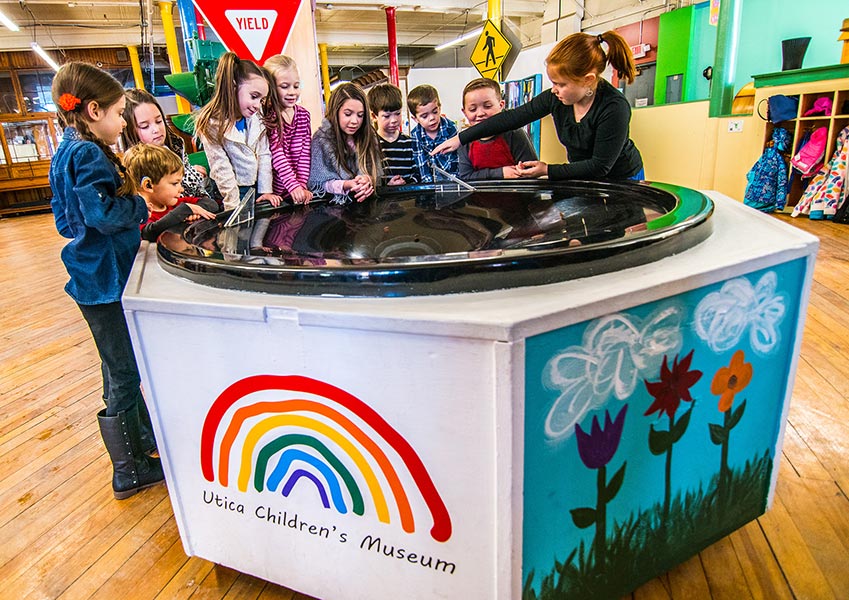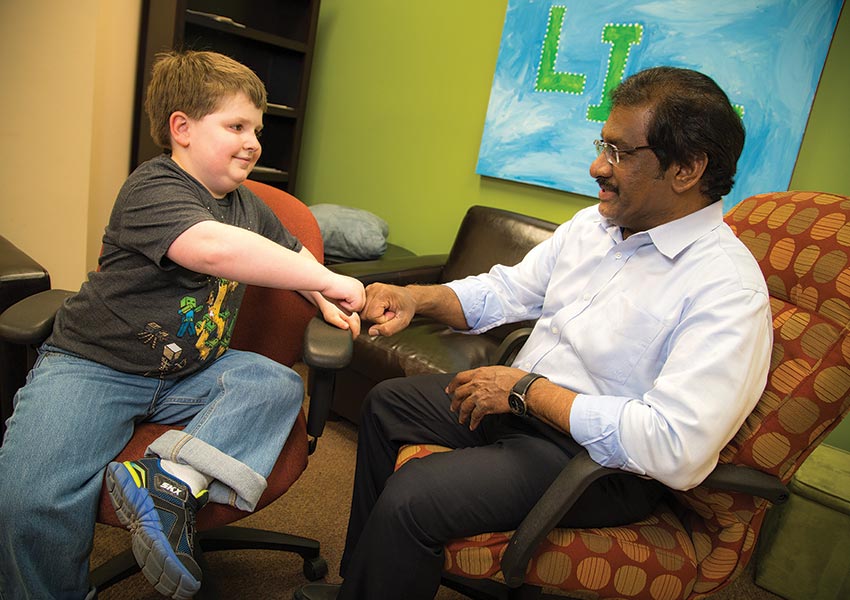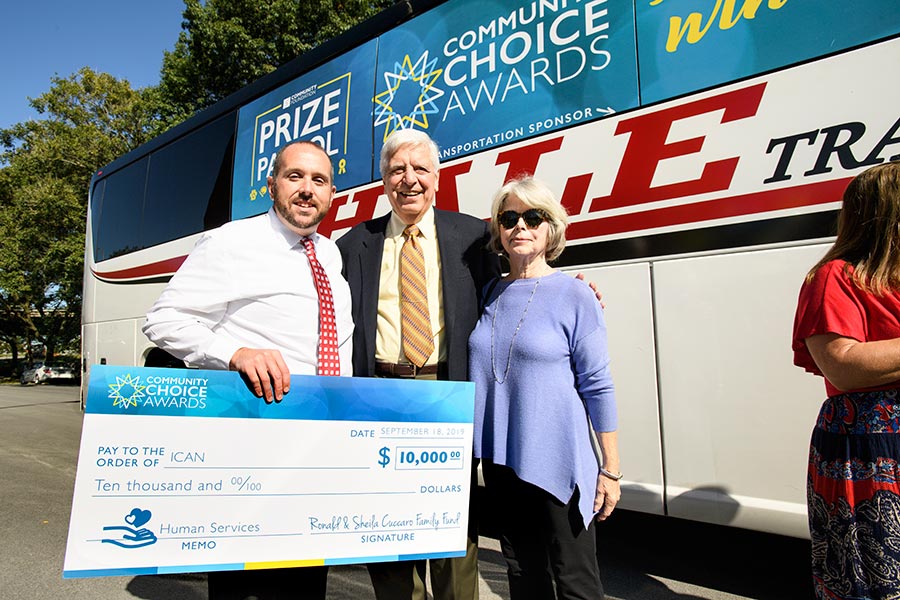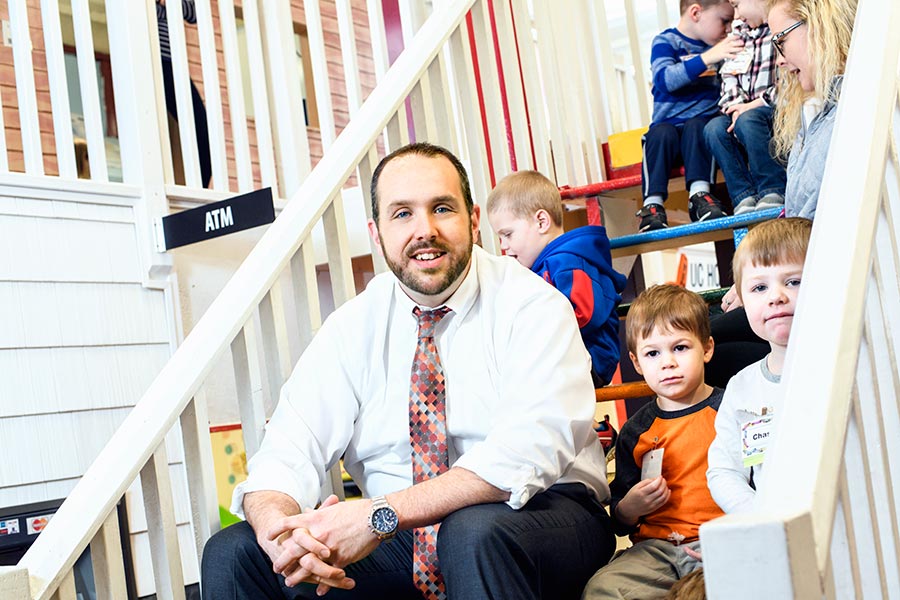 Our community benefits in countless ways because certain organizations dedicate their efforts to empowering individuals and families to be the best version of themselves. Optimism, opportunity, and a sense of togetherness flow through our streets, giving hope to all that they can do whatever they put their minds to. One such organization, ICAN, believes in that statement and lives it through its name and mission every day. A staple in the community that unites families, providing supportive programs and services anchors Downtown Utica's historic Bagg's Square district.
Formerly known as Kids Oneida, ICAN—Integrated Community Alternatives Network—changed its name from Kids Oneida in 2019. With expanding programs serving more than just "kids," and services provided outside of Oneida County, the organization's name was due for a change. And it was one that came full circle, as ICAN was the organization's name when it was established in 1997.
"More and more people are coming to us and asking for support and it's really working. By rebranding, families are identifying and recognizing that they can access and utilize our services," said Steven Bulger, CEO and executive director.
ICAN's unique home and community-based network provides individualized and non-traditional social, emotional, mental health and behavioral services and care to the highest-risk individuals and families. In 23 years of service, it has grown into a 16-program entity that reaches across six counties—Herkimer, Madison, Montgomery, Oneida, Oswego, and Otsego—to provide its clients everything from prenatal to end-of-life services for a continuum of care. In addition to core programs and services it offers, ICAN also coordinates care with an Independent Practice Association comprising 45 agencies and more than 200 providers.
After years of keeping families together and producing good quality outcomes, the organization received the green light to begin expanding the work that ICAN does by partnering with other nonprofits across New York state to set up similar programs.
Kids Oneida has been replicated through programs called Kids Herkimer and Kids Otsego. The organization also provides programs to assist new parents including Evelyn's House, a transitional living facility for new and expectant mothers. Juvenile justice programs, adult and childcare management, peer support, and nursing home transition or diversion for elderly patients are just a few of the other services offered.
"Currently, the most utilized program is our Adult Health Home Care Management, which serves about 600 families," says Bulger. "Right now, as an agency, we keep 98% of our families together. Whether that's babies out of foster homes, children out of residential treatment centers, adults out of psychiatric hospitalizations, the elderly population out of nursing homes, 98% of them are able to stay home."
Across the street from ICAN's Main Street headquarters, the Children's Museum has served the community for decades. Over the past few years, The Community Foundation worked with ICAN and the museum, helping the two nonprofits come together under a management agreement.
"Forging innovative partnerships is in our DNA. We asked ourselves, how can we support not only other clients and the work that we do, but other organizations?" said Bulger. "The Community Foundation really helped spur that and bring us together and now the future is bright for what's going to happen. To be in the heart of so much development that's happening in the city is special. You can't help but be excited to be a part of it."
Since 2007, The Community Foundation has awarded ICAN nearly $650,000 in capacity building, competitive, and donor-advised grants. In 2019, ICAN was the winner of the Community Choice Award's Human Services category, sponsored by the Ronald and Sheila Cuccaro Family Fund, receiving $10,000 to fund the renovation of the kitchen at Evelyn's House.
"Without the support of grants, we wouldn't have been able to serve as many individuals as we do now. So much of what we see as our partnership with The Community Foundation is through capacity building. The partnership has allowed us to grow and connect in ways that we didn't think we could, it's given our organization a new perspective on how to not only benefit those that we serve, but how to better our community overall."
ICAN's vision is simple—to help families thrive by keeping them together. Through bold and innovative thinking, pushing the envelope with collaborative solutions, and supporting the needs of children and families, ICAN has used the building blocks it's been given to reach new heights for the future of care in our community and beyond.