Organization Feature: Rescue Mission of Utica
When it comes to keeping our community vibrant, healthy, safe, and stable—the silent "behind the scenes" work often makes the greatest impact. The Rescue Mission of Utica is one of the organizations where this work takes place.
Category: Human Services
Winter 2019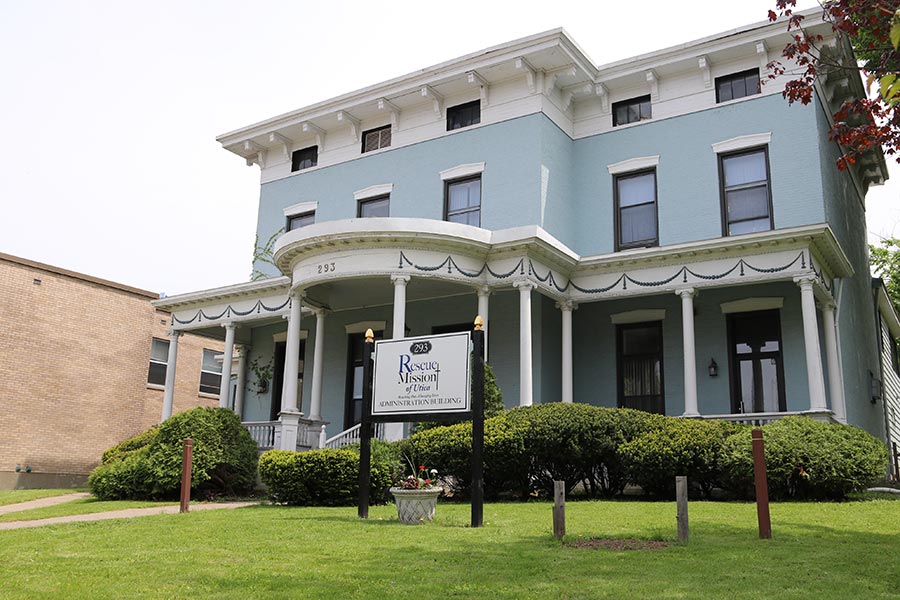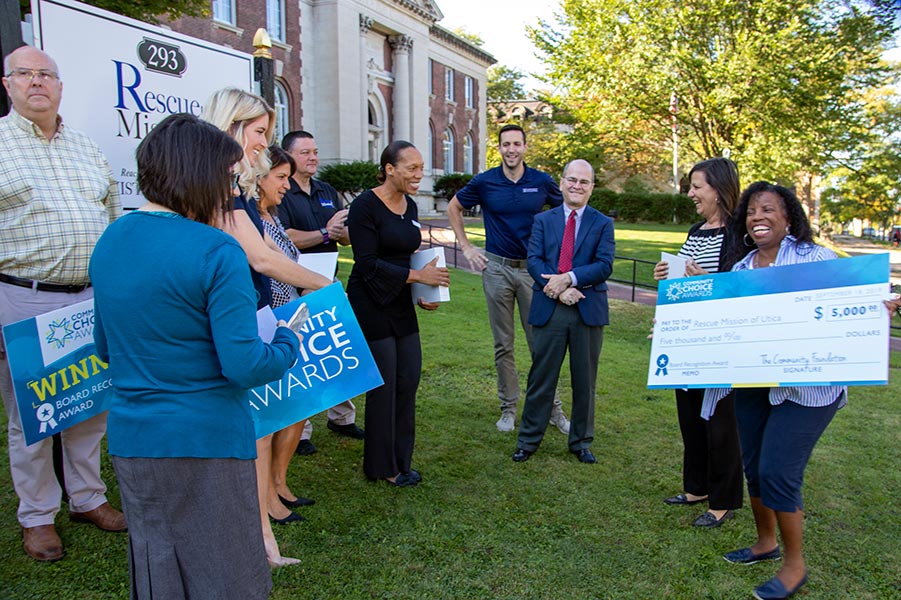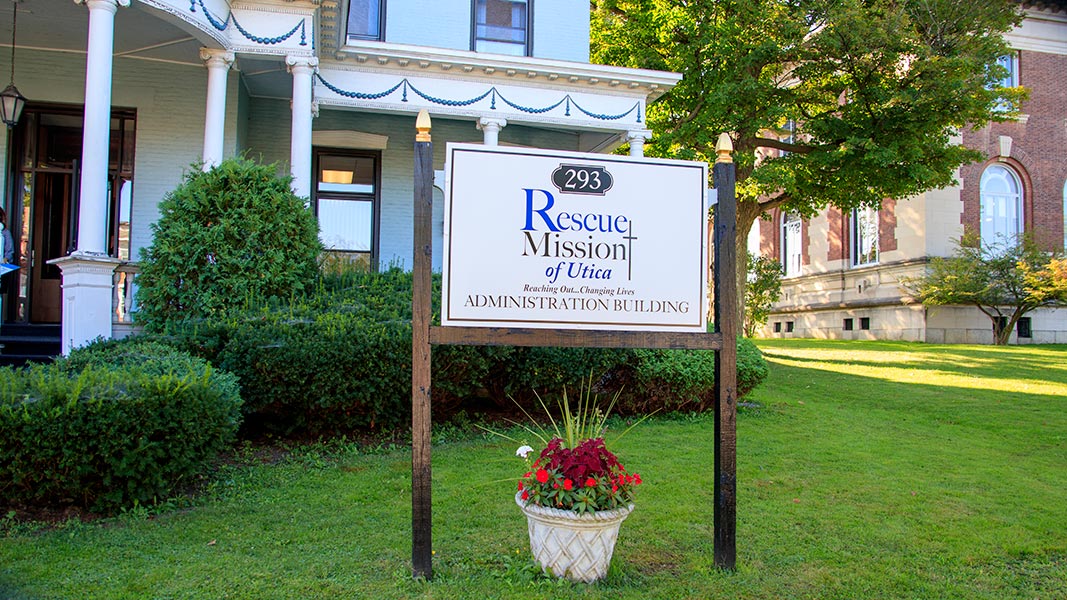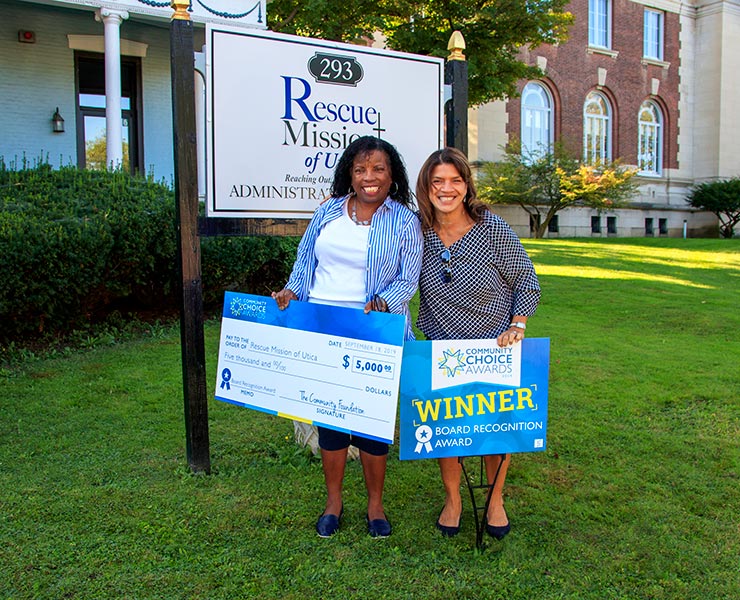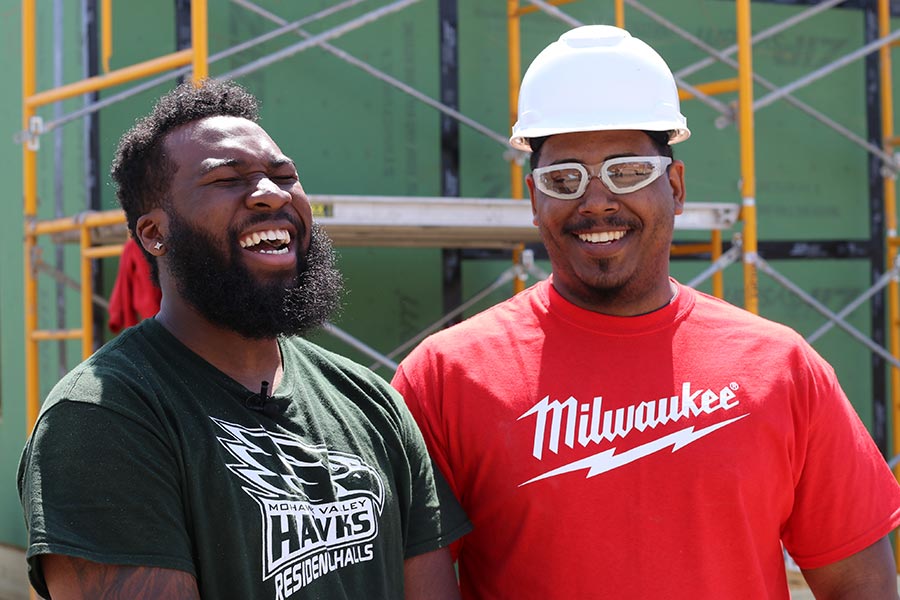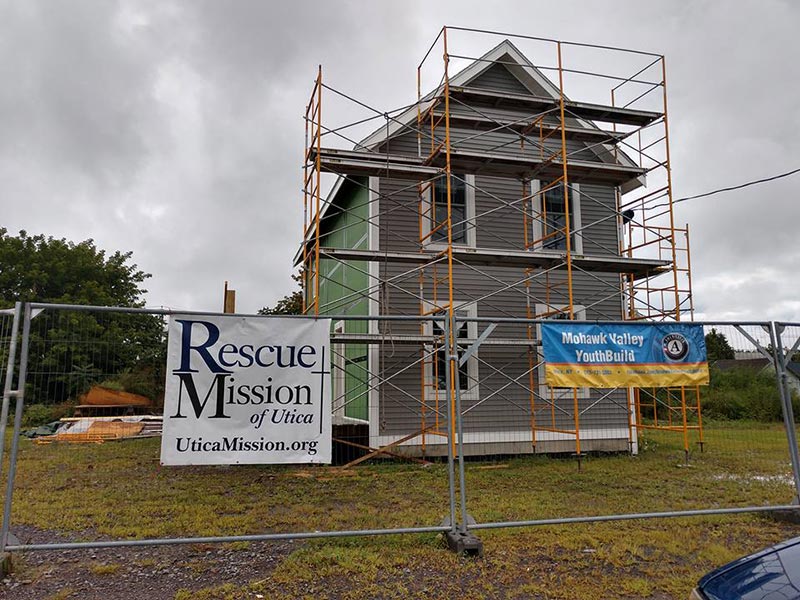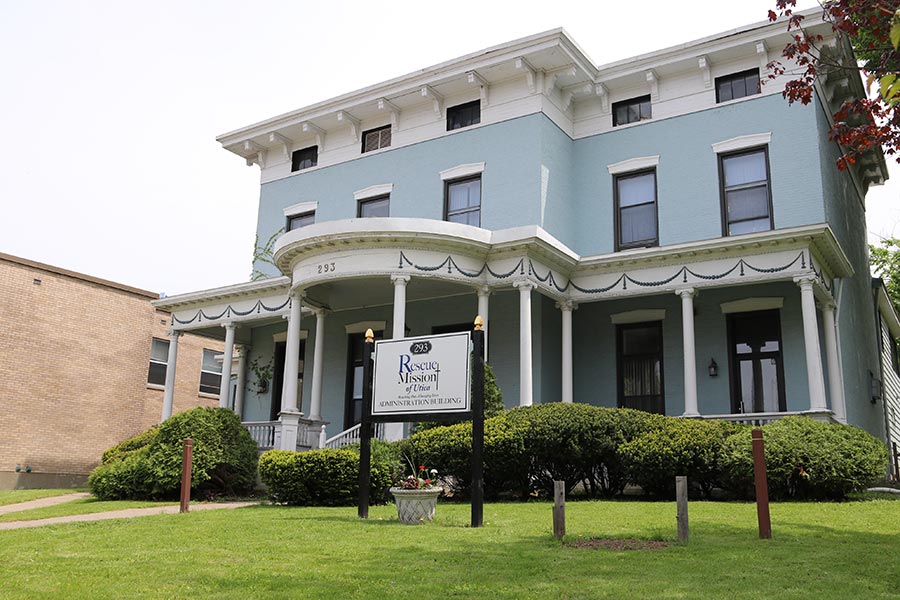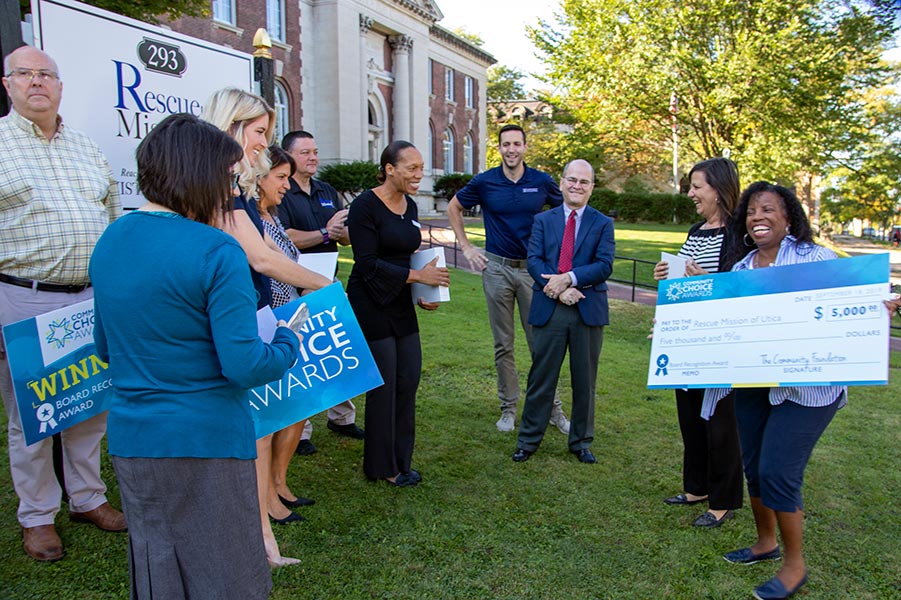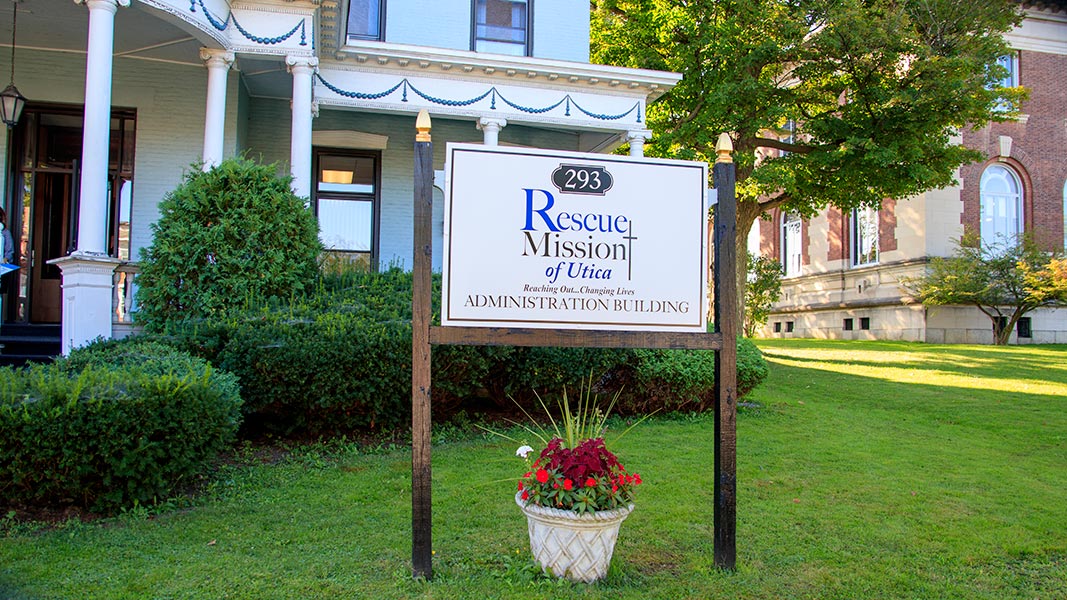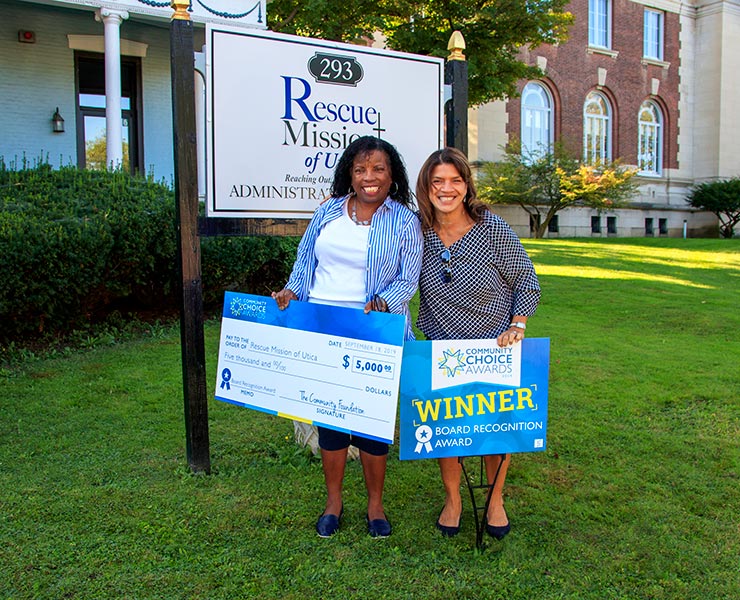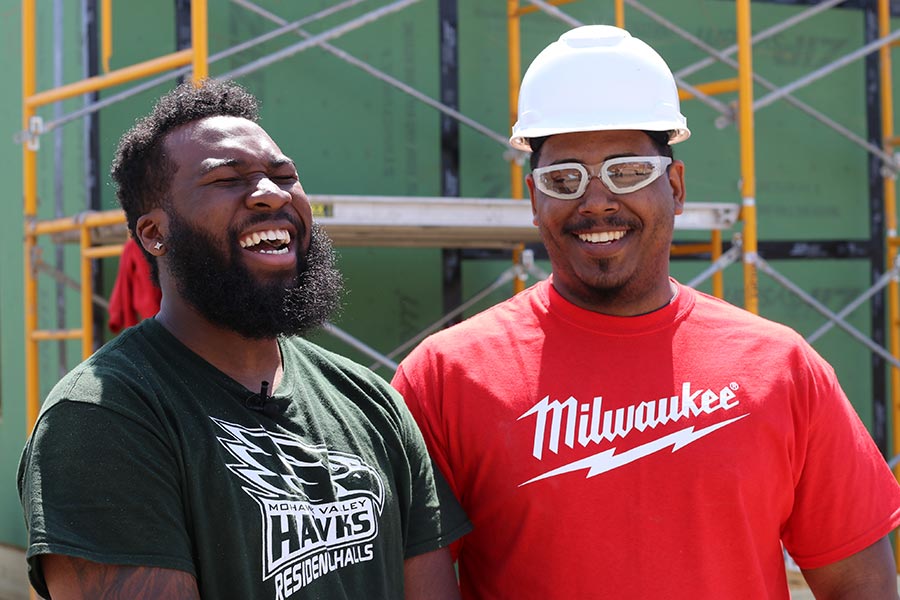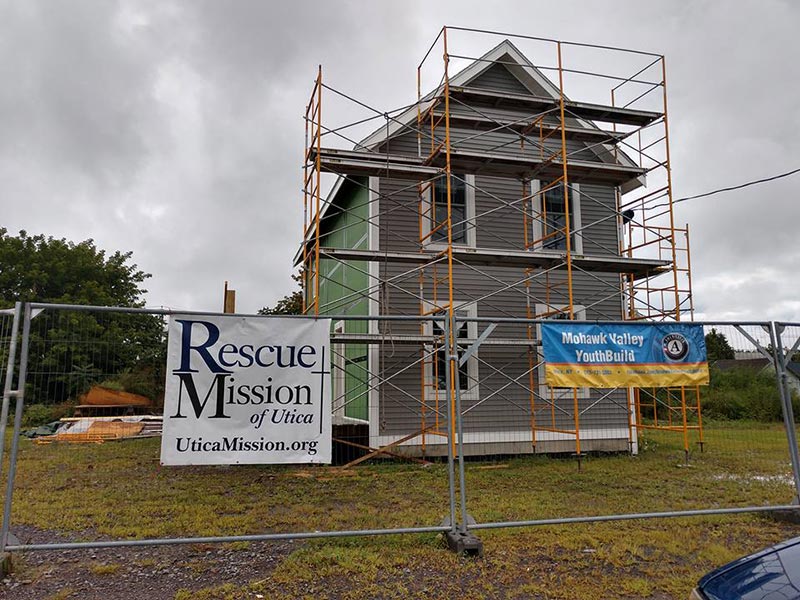 When it comes to keeping our community vibrant, healthy, safe, and stable—the silent "behind the scenes" work often makes the greatest impact. The Rescue Mission of Utica is one of the organizations where this work takes place. With its 130th anniversary just around the corner, the faith-based service provider has changed countless lives over the decades.
A place to call home, a bed to rest in, a nourishing meal, a room to study and learn, having someone to talk to—Rescue Mission of Utica provides all that and more to individuals overcoming homelessness, abuse, and addiction. Giving hope to the community is what drives the organization, and more than 1,400 volunteers and staff help make this hope come alive daily.
The Rescue Mission's wide array of free programs includes an addiction stabilization center, emergency shelter for men, enriched living center, aftercare program, and low-income housing in the newly built West Street Apartments. One service that most people associate with the Mission is the free hot meal served three times a day, 365 days a year, to all who walk through the doors. The organization's commitment to helping the community is a full circle approach—one that has inspired some past program participants to become employees, helping others to see the organization's mission fulfilled.
The emergency shelter is a 59-bed facility that offers a safe haven for men who are living on the street with nowhere to go. In 2018, the shelter provided more than 17,000 nights of care to homeless men, with a 70% success rate of getting them into permanent or transitional housing.
"One of the things that really struck me when I first started working here is that the first question they ask men who are entering the shelter is, 'Do you have dry socks?'" said Wendy Goetz, executive director. "When I wake up in the morning, I'm not worrying about if I have dry socks or if I have food in the pantry—I just do. So, it's a whole new perspective."
A program focused on assisting men and women diagnosed with mental illness takes place at the Mission's enriched living center (ELC). With staff available 24 hours a day, the mental health residence provides patients with food, personal hygiene items, counseling, medication management, transportation, and more.
"There's a lot of success stories here," said Hank Visalli, director of services at the ELC. "When people ask me what I do for a living, I say we help people grow, learn basic skills about life, and become more independent in the community where they live."
"Every day it's something different and that's why I love working here," said Linda Nobles, ELC resident care coordinator. "There's 52 residents here, so even if it's just talking with someone, helping them make a phone call, writing a note—it just makes their day. You may not think it's big, but for them, it's a miracle."
With many people successfully completing programs that the organization offers, combined with the local need for affordable housing options, Rescue Mission of Utica took on one of the largest projects in its history, the West Street Apartments. Located at 1013 West Street in Utica, the apartment complex is the only housing option that assists families on site. The location is close to other Rescue Mission buildings, as well as potential employers, daycare facilities, and bus routes. West Street Apartments includes a food pantry, clothing closet, learning center, and a financial management office, giving residents direct access to everything they need to live enriched and comfortable lives.
"We get people on their feet, get them going, and hopefully prepare them to continue that journey to better themselves," said Jaime Crowe, building manager. "This isn't really a normal apartment complex. We do a lot with our residents—from résumé-writing to making sure they have a place to come home to should they have an issue that requires them to return to treatment. We try to work with them the best we can."
The programs and services provided by the Rescue Mission have been enhanced throughout the years with the help of grants from The Community Foundation and its generous donors. Since 1991, the organization has been awarded more than 90 grants totaling over $565,000. Most recently, Rescue Mission was selected as the winner of the $5,000 Board Recognition Award as part of The Community Foundation's 2019 Community Choice Awards program. The grant will fund the purchase and installation of sinks with faucets, enhancing its ability to salvage, process and distribute fresh, clean produce to thousands of families each year.
Another noteworthy cause supported on numerous occasions is the Rescue Mission's Skills for Success program. This hands-on job training program allows individuals to learn the construction trade, preparing them for successful and meaningful employment in the industry after graduation. In 2018 alone, more than 70% of program graduates found employment or went on to pursue higher education opportunities.
"We probably wouldn't be here if it wasn't for The Community Foundation and other community donors," said Goetz. "We get funding from other sources, but it's the donations and the volunteer hours that keep us going. If it wasn't for that, we wouldn't be nearly what we are today."
More great things are ahead as the organization is working to stabilize and enhance its programs, ensuring that it will be viable for the next 130 years. Plans to expand shelter beds—which were at capacity for most of last year—and offer more services for women are on the future projects list.
The Rescue Mission of Utica is living proof that doing good has no end. With the help of caring staff and the boundless will to serve others, Rescue Mission will continue to reach out and change lives.