Organization Feature: Mid-York Library System
The Mid-York Library System is a nonprofit organization that promotes and assists all 43 public libraries located in Herkimer, Oneida and Madison counties, covering nearly 3,000 square miles, from small rural areas to larger urban communities.
Category: Education
Spring 2019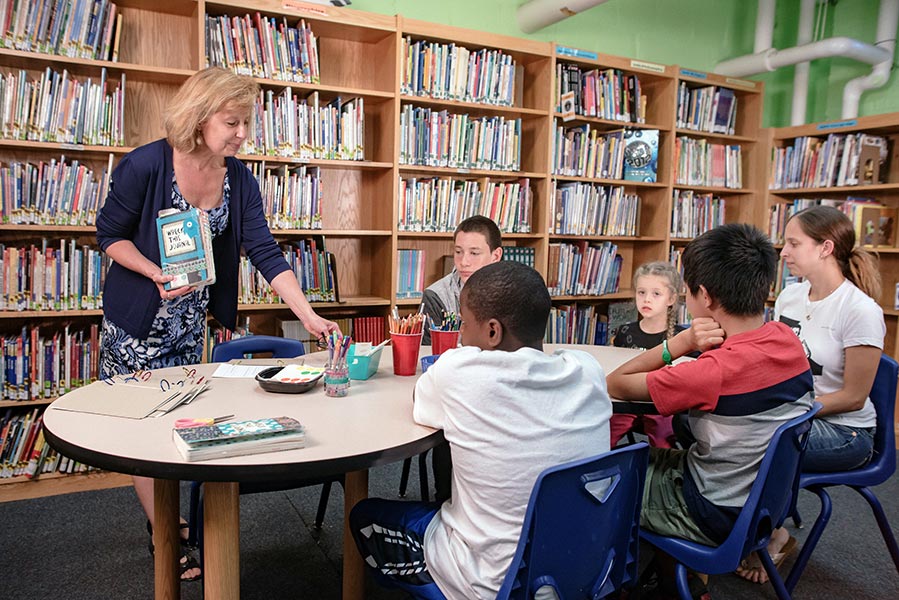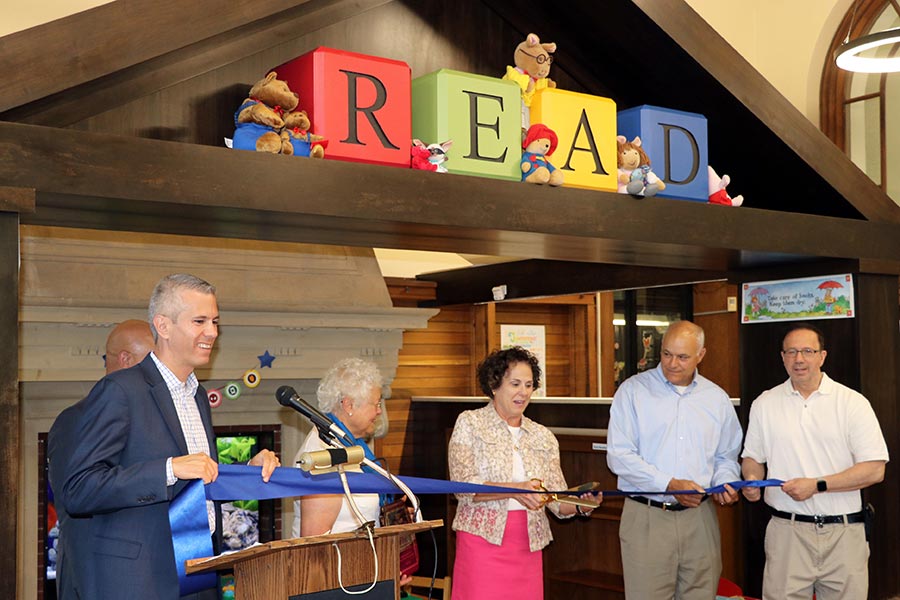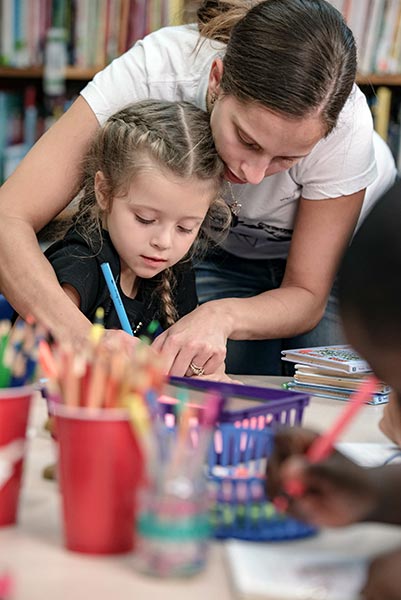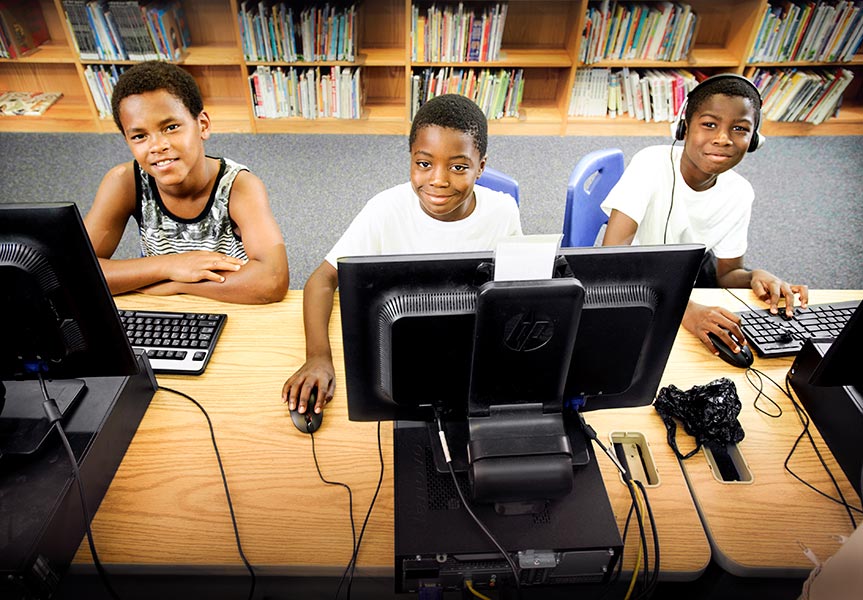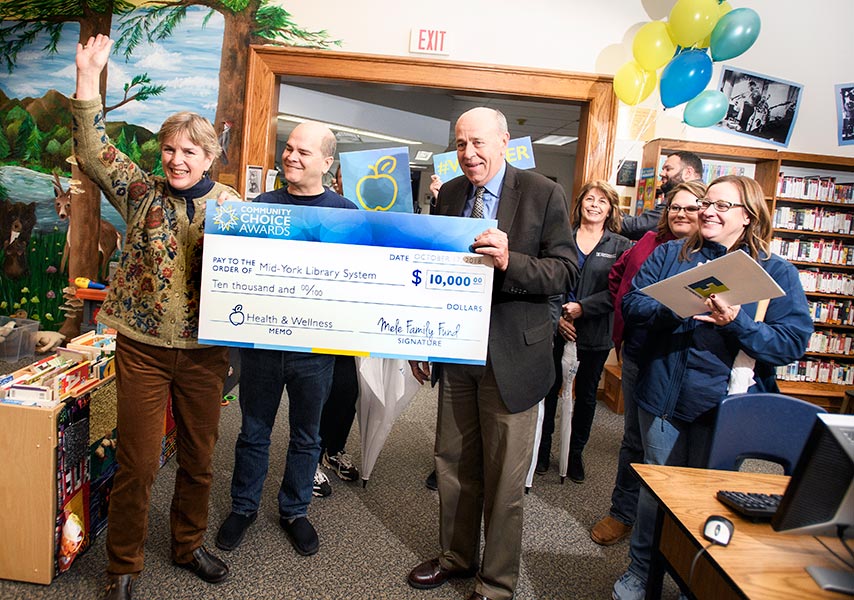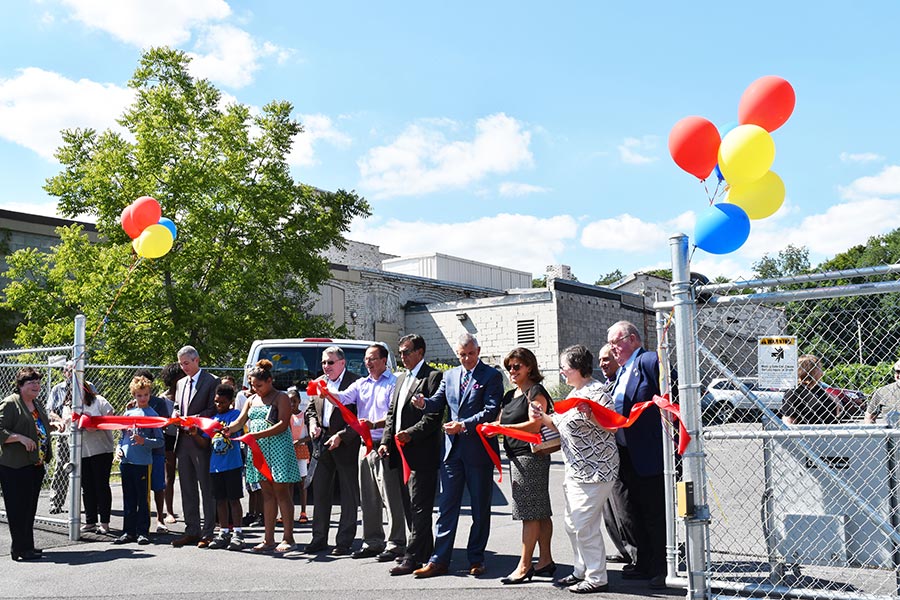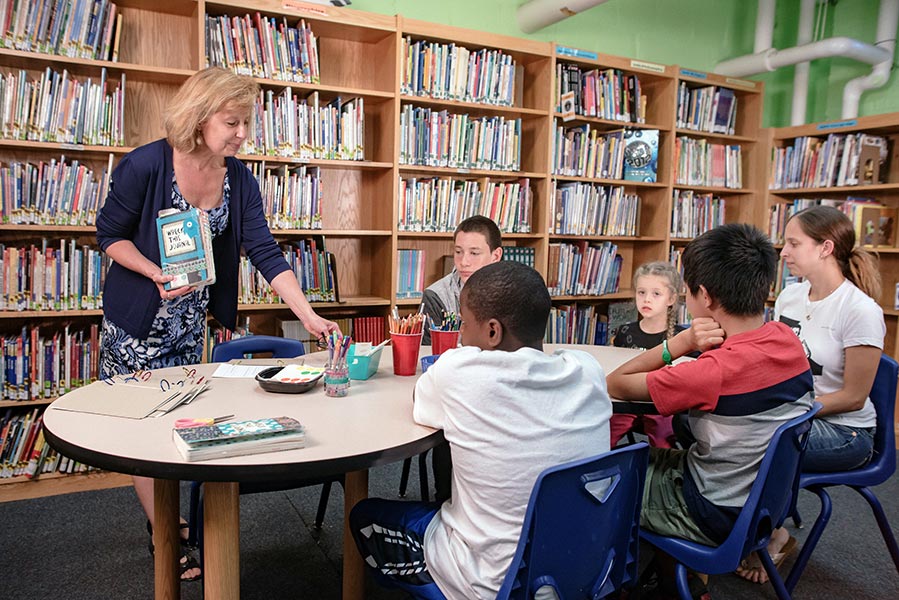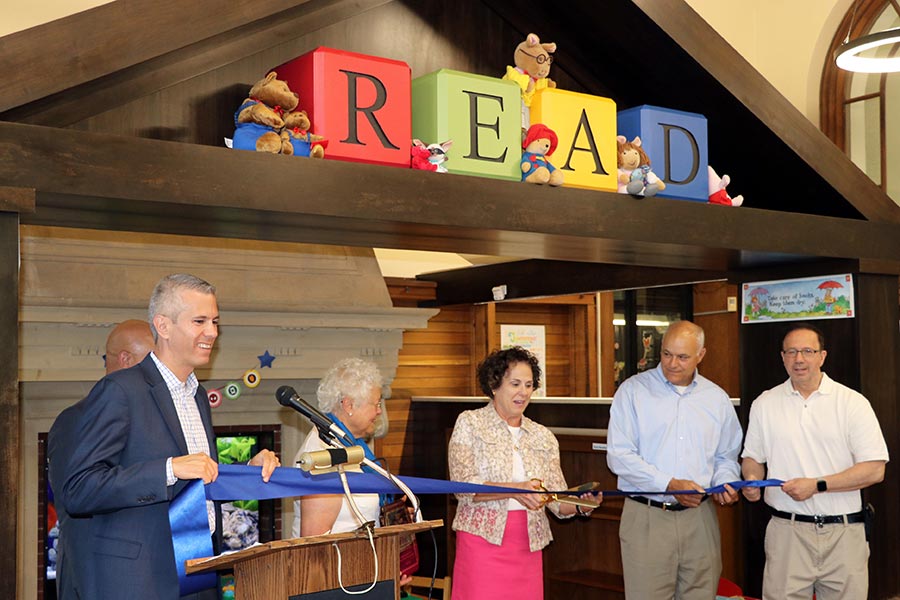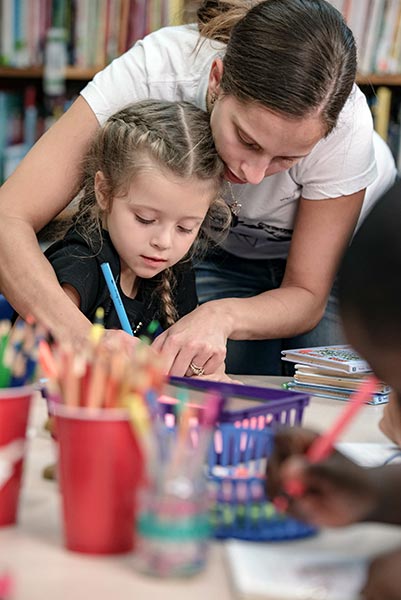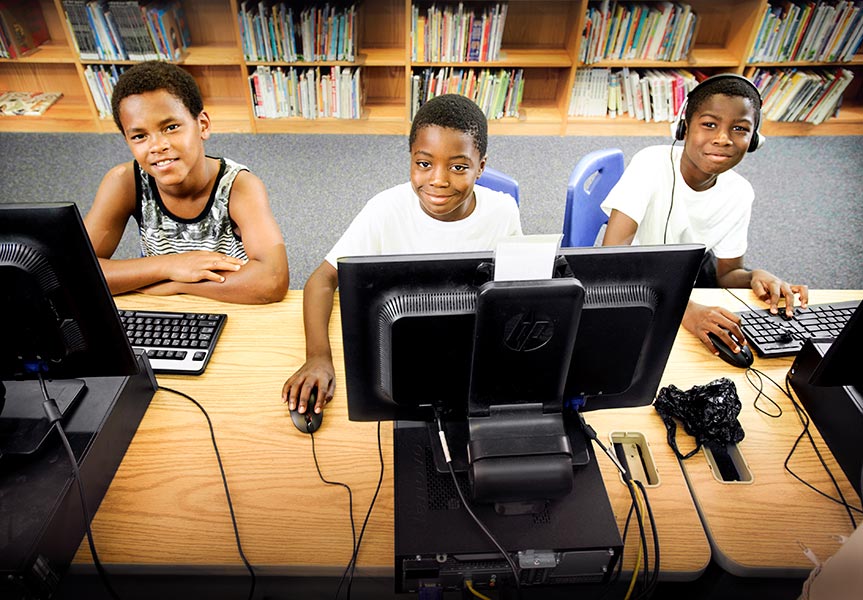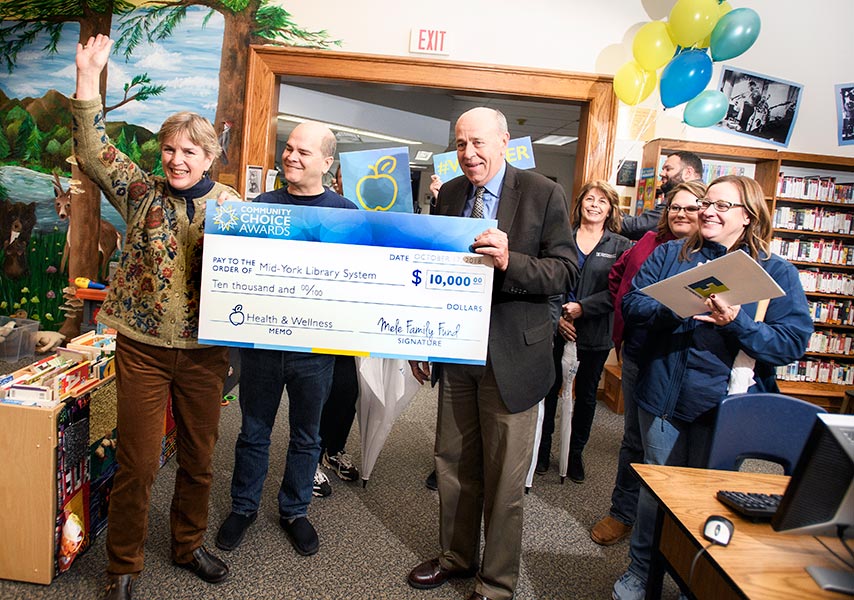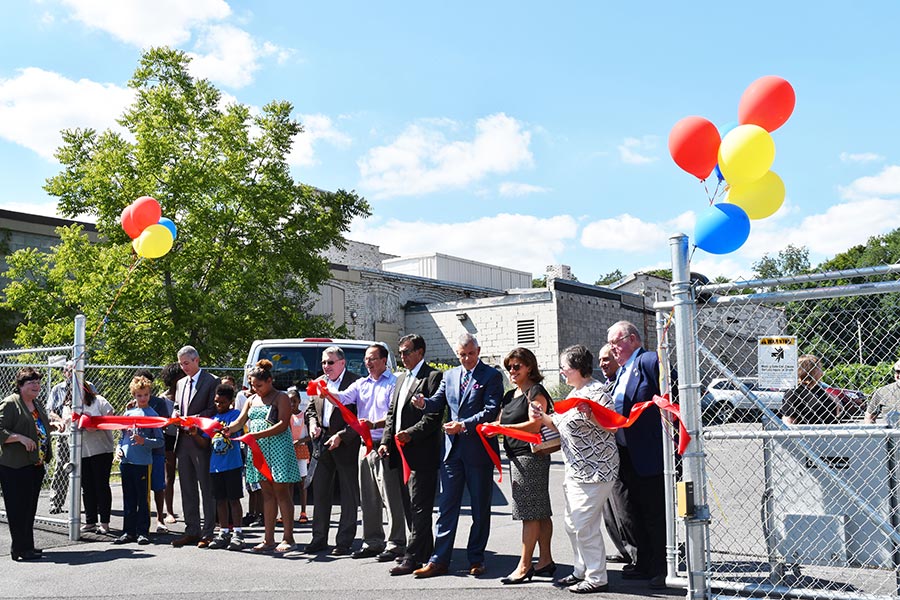 Once primarily associated only with collections of books for reading and studying, libraries have become more like a community center where patrons can come to make use of public computers and streaming services, borrow DVDs, ice skates or even cake pans, as well as participate in various programs and activities geared towards all different age groups.
Just off busy Route 12 in Utica sits the heart of our area's public libraries, the Mid-York Library System. The nonprofit organization promotes and assists all 43 public libraries located in Herkimer, Oneida and Madison counties, covering nearly 3,000 square miles, from small rural areas to larger urban communities.
Mid-York and its 19 employees broaden the reach and effectiveness of each member library by centralizing key services and support that facilitate and enhance day-to-day operations. One example is the intralibrary lending program based out of its 30,000 square-foot headquarters that organizes the sharing and delivery of materials between libraries. Patrons can request any book or material that is available from a neighboring library and Mid-York will facilitate getting it to them in a timely fashion—"making the magic happen," as they refer to it.
Although they all work together towards a common goal, every library in the system remains a separate entity, governed by an independent board with the ability to direct much of its own work, including choosing the type of books, programs and activities it offers to best meet the needs of the community each serves.
"Some communities prefer to read Christian fiction, others favor historic novels, it really varies," said Wanda Bruchis, executive director of the Mid-York Library System. "The libraries know their communities so well, sometimes on a first name basis, so that's a really good way to detect what their needs are."
Like many entities across the globe, local libraries have embraced new digital technologies in recent years. Technology has changed the way the library system functions and the services it offers, driven largely by continual upgrades to its digital catalog system. Patrons can now access the catalog from their smartphone, computer or tablet, check their account, place holds on materials, and more. The power of the yellow Mid-York Library System library card now goes beyond just books. The system offers a digital media service called Hoopla that allows users to borrow movies, music, audiobooks, ebooks, comics and TV shows for viewing on a variety of devices.
For more than two decades, The Community Foundation and its donors have been strong supporters of the Mid-York Library System and its member libraries across Herkimer and Oneida counties. Most recently, Mid-York received a $10,000 grant from the Mele Family Fund after winning the 2018 Community Choice Award in the health and wellness category. With this award, libraries have purchased yoga mats, snow shoes, fishing poles and even board games for library patrons to use in meeting their wellness goals. The libraries hope that by providing tools such as exercise equipment, cook books and even group classes that it will help their patrons live a healthier lifestyle.
The Community Foundation has also assisted both Mid-York and many of the individual libraries with renovations and technology upgrades, allowing them to serve more individuals while providing them with the latest technology to use.
"Many of these buildings are 50 years or older," said Bruchis. "The support from The Community Foundation and its generous donors has made it possible for the libraries to apply the limited financial resources they have to materials for the patrons."
"Our partnership with The Community Foundation is one that we are very grateful for. The assistance it provides has touched many of the libraries and collectively is helping us to fulfill our mission to improve and expand library service in these counties. We are enthusiastic about the bright future that lies ahead for our libraries."