Organization Feature: Innovation Collective
Innovation Collective Utica (ICU) is an economic transformation project aimed at developing a community-wide education platform to activate community members to participate in growing the economy.
Category: Economic Development
Fall 2020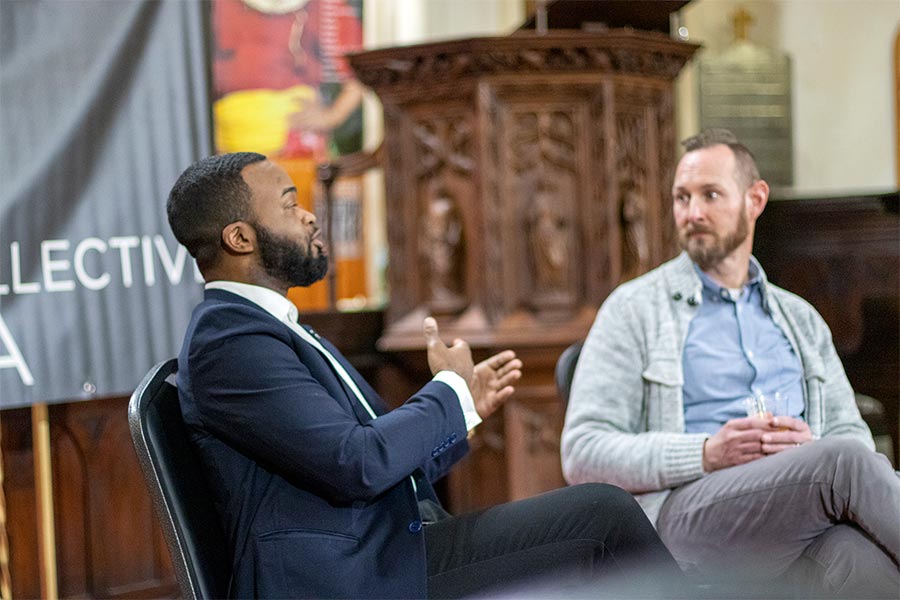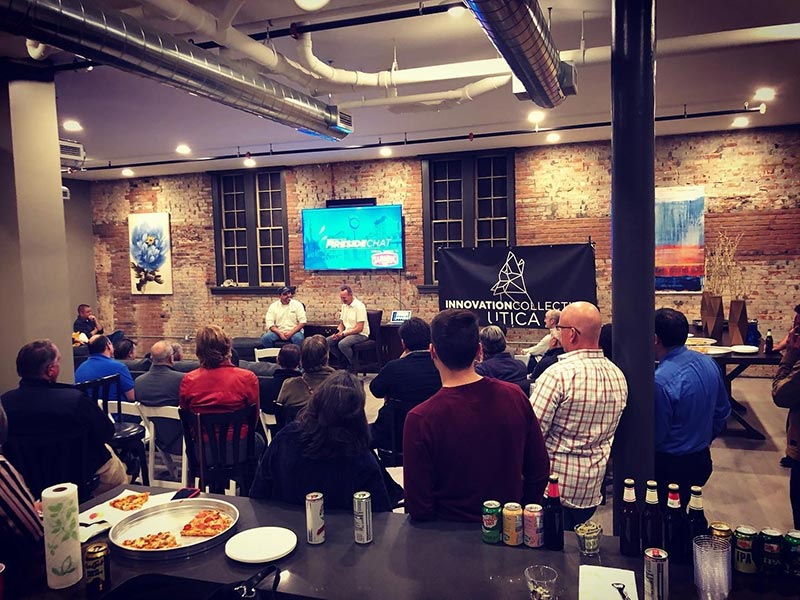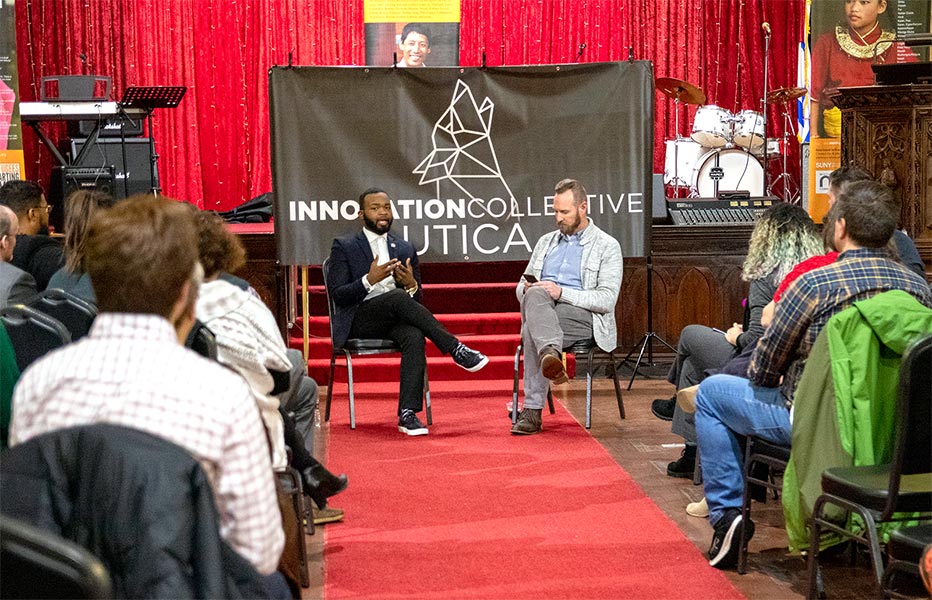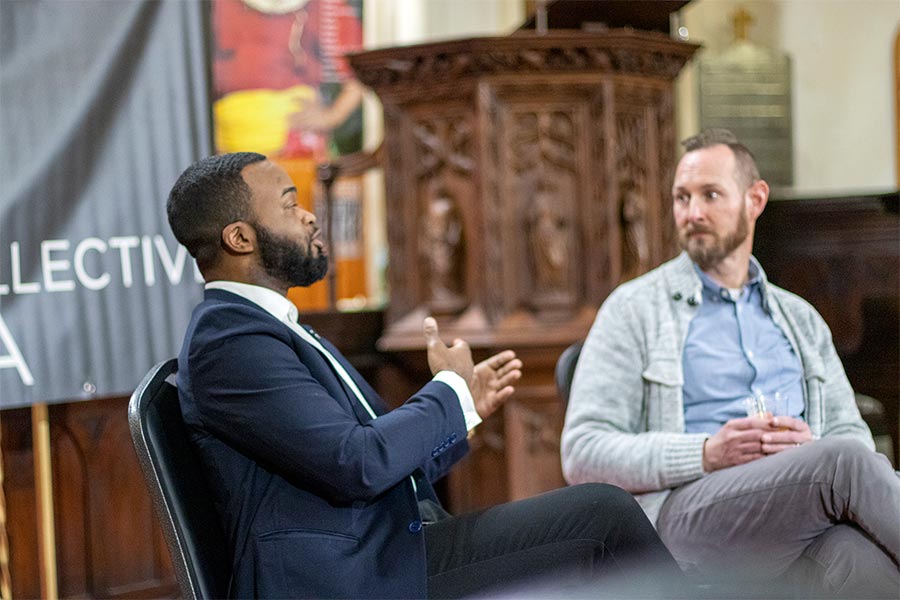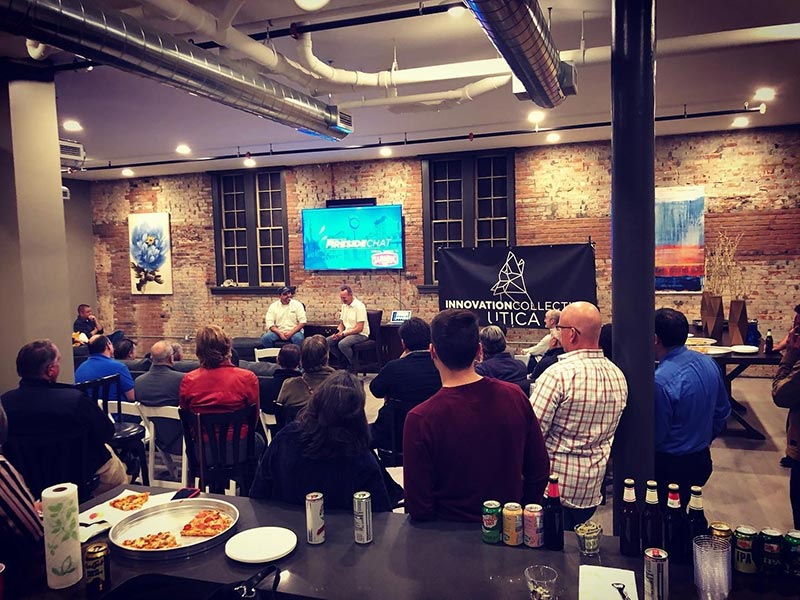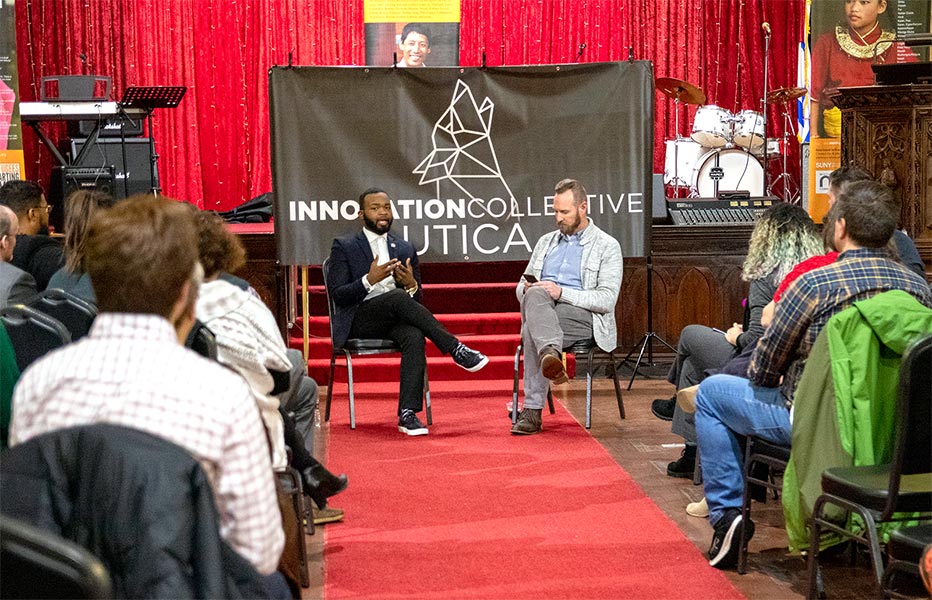 Innovation Collective Utica (ICU) is an economic transformation project aimed at developing a community-wide education platform to activate community members to participate in growing the economy.
Launched in 2014, Innovation Collective's flagship city in Coeur d' Alene, Idaho, now boasts more tech companies per capita than any other statewide. The group credits its success to five-year community transformation campaign's which have unlocked $57 million in new investments, helped launch over 50 new LLCs, encouraged new education programs, and inspired more than 15,000 program participants across the United States.
Through curated events, mentorship, skills training, corporate partnerships, placemaking, and software, Innovation Collective creates grassroots social experiences that help people start and grow innovative businesses. The organization's goal is to help people in a region become a community, learn new skills, and create vibrant places where they can work and live.
"Innovation Collective came out of the desire to teach human beings that they have magic inside of them and teach them that they can do and follow their dreams," said Innovation Collective's vice president of communities, Chris Cochoran. "Our focus is everyone and anyone. We start by gathering people together and teaching them how to be an inclusive community again."
After visiting Innovation Collective's headquarters and attending a series of events, Community Foundation donor-advised fundholder Martin Babineck started rallying like-minded people who wanted to try something different in the Mohawk Valley.
With support from The Community Foundation, in Fall 2019, delegations from Innovation Collective spent time studying Utica and its surrounding regions to develop an assessment of the current economic environment, understand the area's resources, and to uncover how their ground-up approach could impact our community.
Through the assessment, Innovation Collective found qualities The Community Foundation knows well—a community full of incredibly hard-working, good people who care deeply about their community. Several themes emerged, the three focus points were a Lack of Hope, Pockets of Progress, and Desire for Change. Their findings ultimately determined Utica's solid foundation for successful economic revitalization, and so, a framework developed.
With Utica in mind, Innovation Collective proposed a five-year campaign featuring several phases strategically aimed to make an economic impact and transform the community from the "ground-up."
"At the heart of what we do, we believe that you can transform an economy through human flourishing," said Cochoran. "When people feel good about themselves, have resources, and a community behind them—they can start transforming the economy by creating things that didn't exist before."
Innovation Collective hopes to be a catalyst that secures the forward progress to return economic prosperity, human flourishing, and an inclusive community.
The first phase of ICU is already underway, beginning with a series of events called Fireside Chats featuring local speakers. Through inspirational and aspirational storytelling, entrepreneurs and successful community members share what they've learned, reminding those gathered that all people, even those in your community, can do incredible things.
Fireside Chat speakers include: Bob Donnelly, an accomplished bodybuilder, owner of Body Alive gym, and creator of the first clothing line for bodybuilders; Charles Green, president & CEO of the cyber-security company, Assured Information Security, Inc. (AIS); Bob Bojanek, co-founder of ShoreGroup Inc., an international network and system management company and co-inventor of dozens of system management patents; John and Jackie Romano, leaders of The Fountainhead Group, Inc.; and City of Utica Councilman, Delvin Moody, the founder of the Utica Youth Common Council.
The next benchmark is a bi-monthly meet-up called Coffee and Concepts. It is a gathering of people interested in learning more about technology where they can brainstorm about opportunities and challenges in their communities. It's an idea-sharing time where people can get to know each other, talk about technology news, share what they need in their journey, and help each other with business concepts. Innovation Collective encourages people to start companies right there on the spot, having launched successful businesses in this way in other cities.
One of the organization's main attractions is in-person gatherings. It is an intentional move, aiming to drive physical engagement in an increasingly isolated world. But when in-person meet-ups became impossible due to COVID-19, Innovation Collective Utica's community manager, Taylor Brose, encouraged members of the "ICU Tribe," referring to the growing Innovation Collective following, to join in local digital community experiences. The group even hosted Utica's first Coffee and Concepts "from the comfort of your own home," streaming the event through the Zoom video platform.
"Physical distancing" rather than "social distancing," the organization emphasized out of the box thinking and our ability to connect virtually through the use of technology socially. Innovation Collective adapted, offering a series of digital experiences, including inspirational training events, mentorship experiences, book clubs, social gatherings, idea sharing sessions, and pitch days to help keep members connected.
After months of digital get-togethers, the ICU community finally received the opportunity to host the first in-person event since early March. And who better to kick things off than Community Foundation President & CEO, Alicia Dicks? Alicia joined the list of featured speakers at her very own Fireside Chat event in July at Sickenberger Lane in Utica. Although participants who ventured out withheld a 6-foot distance from others, the turnout was impressive. A vibrantly colored backdrop established the tone of the discussion and events of the evening. Alicia highlighted the importance of professional perseverance and community networking, encouraging attendees to define and pursue their unique version of success.
"Alicia is a perfect example of a leader in this community who is pouring her heart and soul into making Utica the city that you can say you are proud to be a part of," said Taylor Brose.
Next up, ICU will secure the support and engagement of key city stakeholders and identify an economic niche that best fits Utica's history, local resources, educational systems, regional economy, and passion.
The Community Foundation is invested in the Innovation Collective Utica process, granting $25,000 to support the first year of programming, a project which complements several Community Foundation workforce and economic development initiatives.
"One of the big advantages here in Utica that doesn't exist elsewhere is that The Community Foundation plays a role in this community that is unique from what we typically see. The organization is doing gutsy things, taking a leadership role to accomplish things that I've never really seen a community foundation do before. It's been refreshing to watch their hard work and dedication come to life," stated Cochoran.