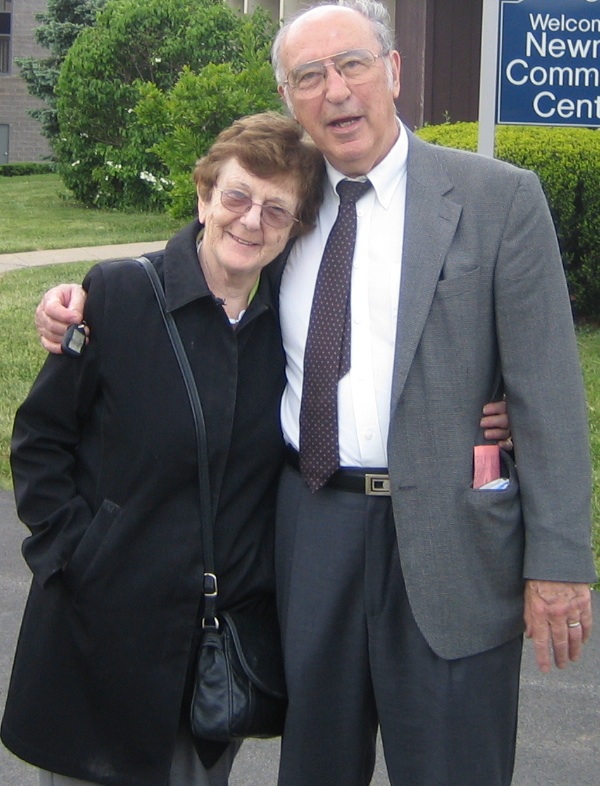 Inspiring Mentor: The Legacy of Earl Cunningham
For the late Earl Cunningham, it was one small act of kindness that transformed his life and legacy for the better.
Category: Education, General
Summer 2021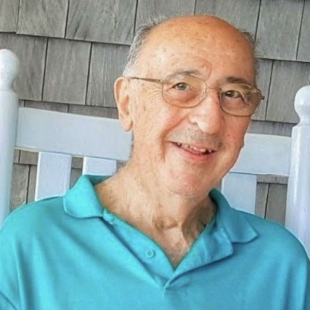 The smallest act of generosity can change the trajectory of someone's life. Often it creates a ripple effect that leaves a legacy of benevolence for years to come. For the late Earl Cunningham, it was one small act of kindness that transformed his life and legacy for the better.
Born in 1930, Earl was raised in a single parent household after the passing of his father. Though he was an exceptional student, after graduating from New Hartford High School in 1948, Earl was not planning on attending college due to financial circumstances.
In August 1948, his high school English teacher informed him that she had secured a scholarship for him to attend Le Moyne College in the fall. And to make ends meet, Earl would hitchhike every weekend from Syracuse to New Hartford where he worked as a waiter and caddy at the Yahnundasis Golf Club.
After earning a business degree and serving in the US Army during the Korean War, Earl
began a 35-year career at General Electric, where he negotiated high profile contracts both
domestically and internationally. After retiring, he worked part-time as New Hartford village treasurer, retiring in June 2020 after 28 years in that post. Earl passed away in November 2020.
Inspired by their love for education, Earl and his wife, Sara, a former schoolteacher, began mentoring students at Utica's Thea Bowman House in the 1990s as volunteers, tutoring and reading books to kids after school.
"Earl came faithfully—and often daily—to help teens and pre-teens with some very challenging homework. We all breathed a sigh of relief when Earl walked into the room," says Jane Domingue, Thea Bowman House executive director. "When we look back at the years of his volunteer work, we could see his influence on future success and college attendance. Earl was especially devoted to the kids that others gave up on. They were the kids who struggled at home and at school. He always found the good in them and wanted to help make college possible for them."
Students would eagerly flock to Earl and Sara, Domingue recalls. Their patience, attention, and love for children delighted students of all ages.
To further accomplish their goal of making higher education possible for students at the
Thea Bowman House, the couple established the Cunningham Fund for Thea Bowman House Scholarships at the Community Foundation in 2004. The fund provides scholarships for area high school graduates, especially those of color, who have benefitted from programs at the Thea Bowman House. To date, the fund has awarded $23,200 in scholarships.
"My father was thrilled when he found the Community Foundation as a resource to
administer his scholarship fund. I do not think he could have managed it any other way," said Maureen Cunningham, Earl's youngest daughter. "Being able to trust the Community Foundation to manage his fund made it possible for him to balance his passion for education with his devotion to his wife."
In 2015, Sara died after a long battle with Alzheimer's disease. Earl had taken care of her
in their home for years, never wavering in his love, support, and dedication.
Throughout the years, Earl changed the life of dozens of young people he mentored, including Ebony Palmer, a student at Thea Bowman who became like a daughter.
"Earl was always there for me and treated me like his own child. Without him, I would not be where I am today," says Ebony. "He always believed in me, encouraged me, and was the reason why I was able to graduate college and am now a business owner. He was an inspiration to all, for volunteering his time to students and providing resources to help them succeed. To me, he was not just a mentor or a tutor. He became family."
In addition to education, Earl was an active supporter of many social, environmental, and racial justice causes. At the helm of his philanthropy was a desire to promote the welfare of all.
"Education was a key part of my father's life. I think that impacted his desire to support others in need and help people," says Maureen. "He was also a staunch advocate for racial justice. The work he did with the Thea Bowman House was the culmination of all those interests, leading to him creating this fund. As part of his legacy, I would enjoy seeing this fund continue to create opportunities for students to succeed."
Earl's story is a perfect example of how one single act of kindness—something as small as a scholarship—can be instrumental in making a difference not only in his life, but in this case, the lives of many.