Inclusivity Through Music
The Levitt Foundation's Amplify Music Places (AMP) Utica Music Series returned for its fourth year to Oneida Square's Kopernik Park, a Genesee Street green space near the city's Arts District.
Category: Arts and Culture
Fall 2019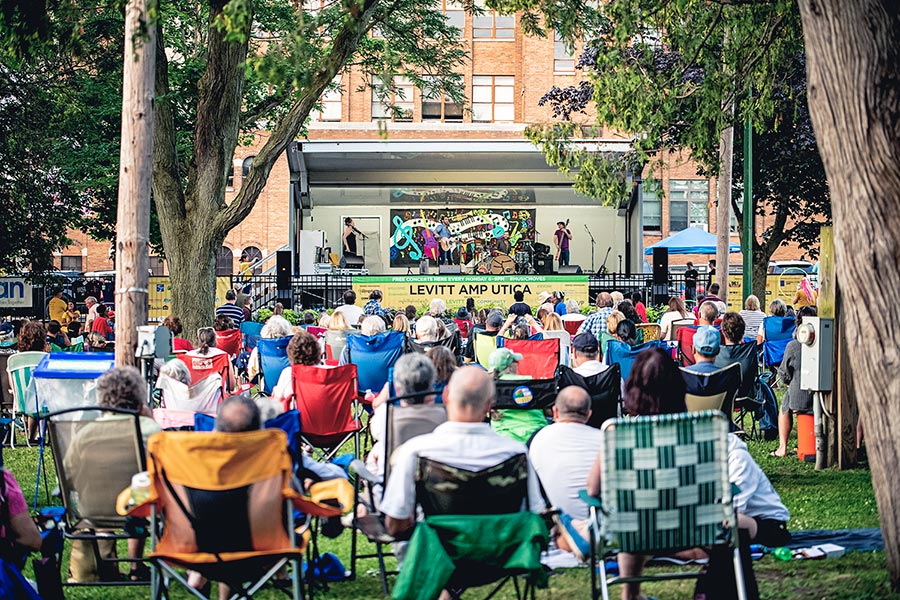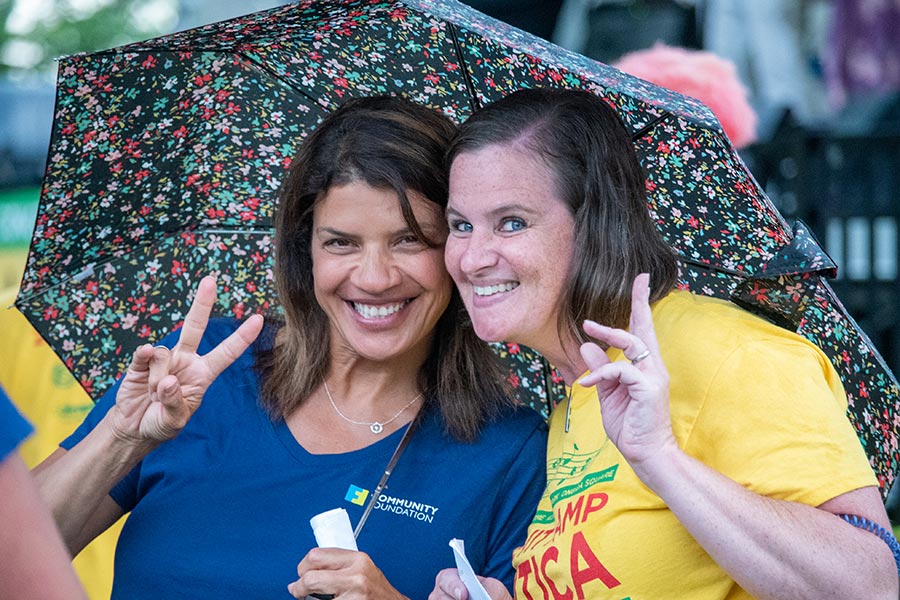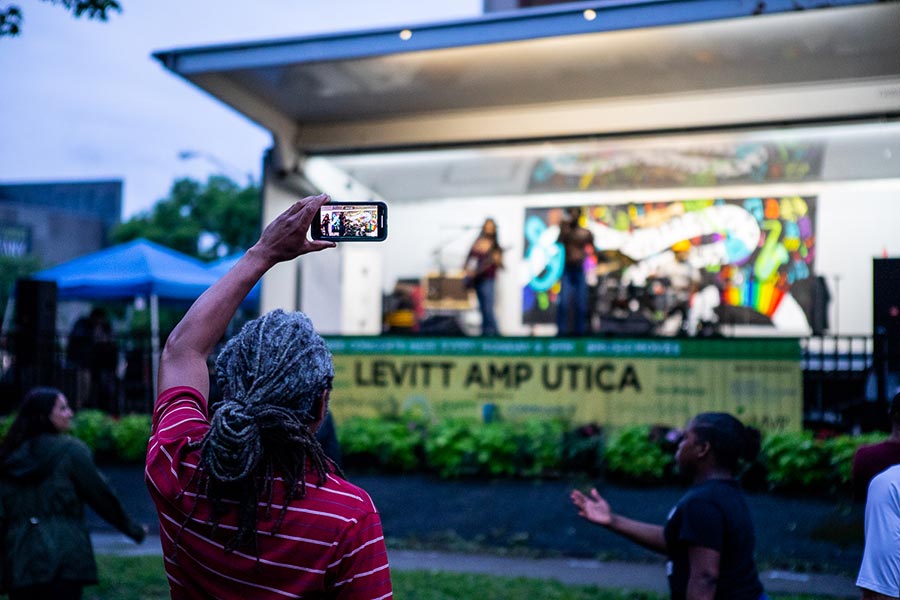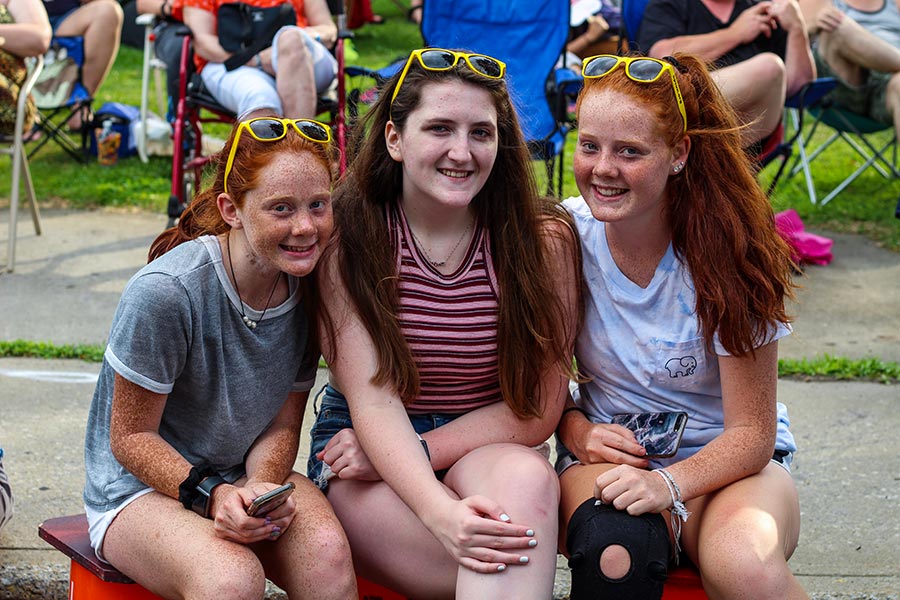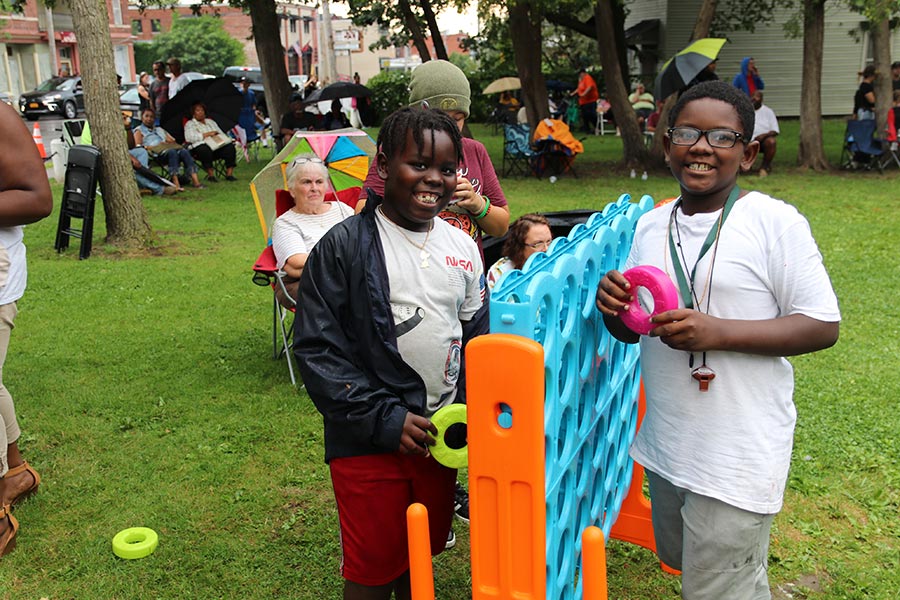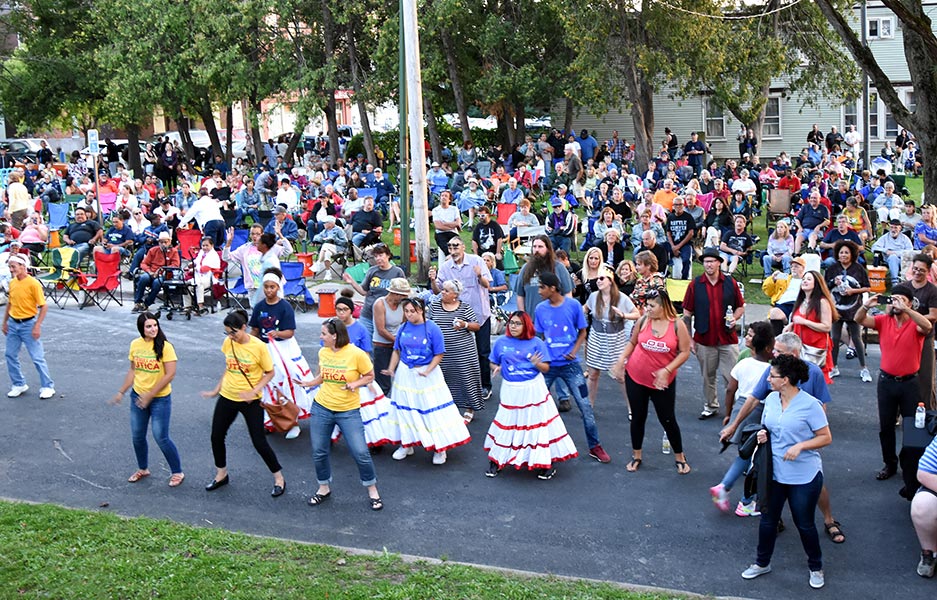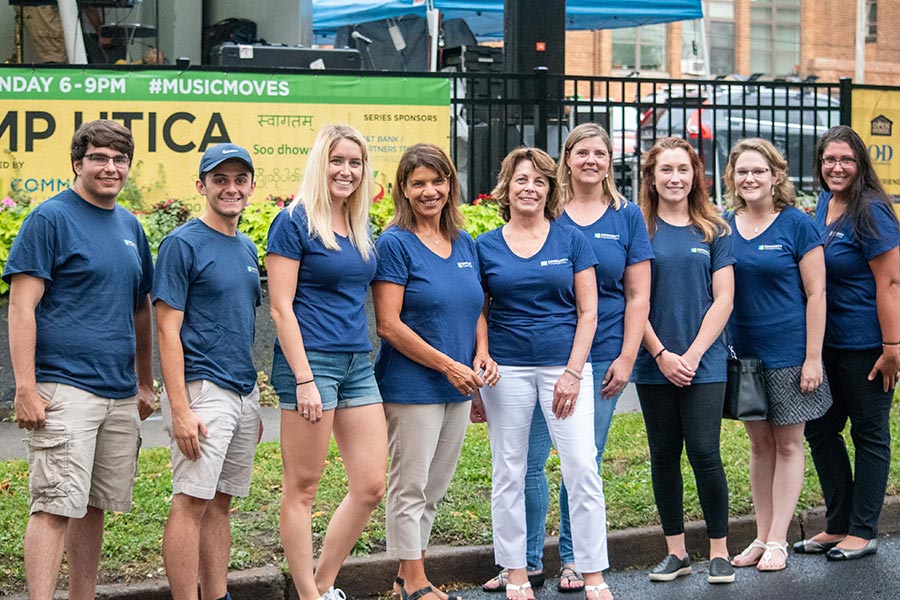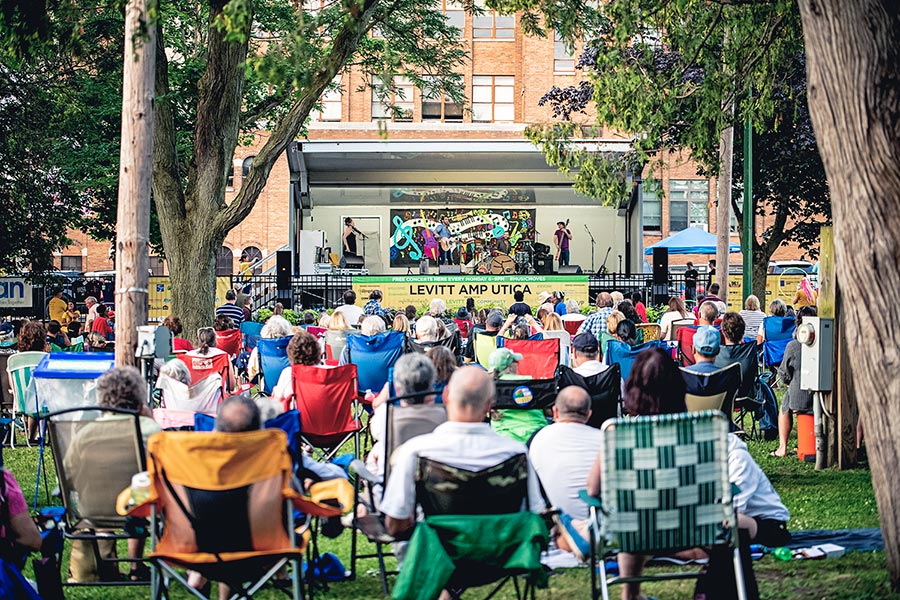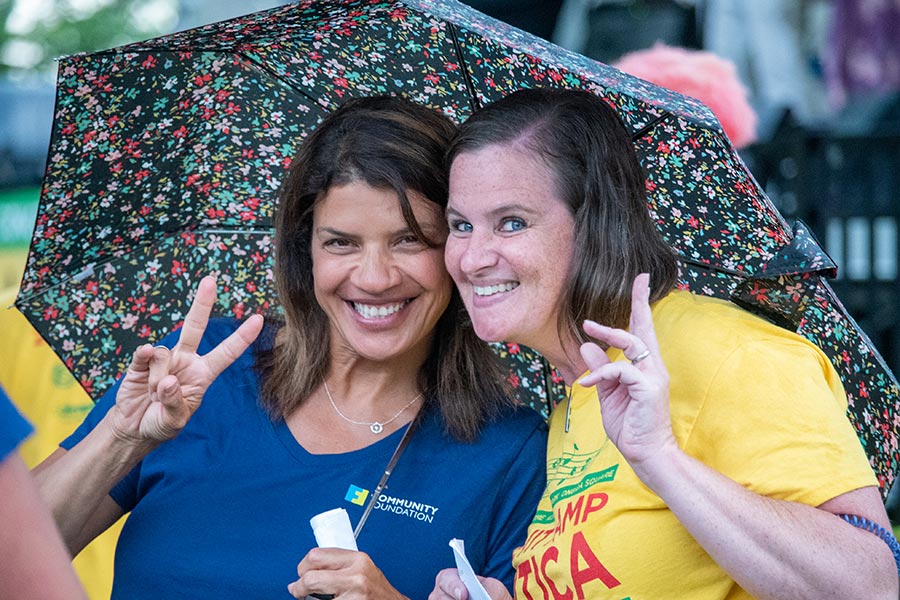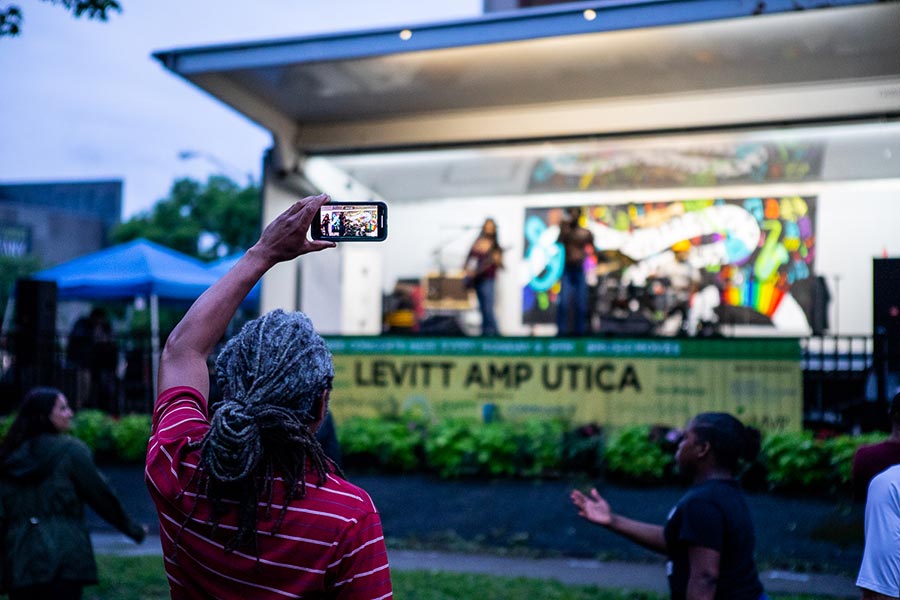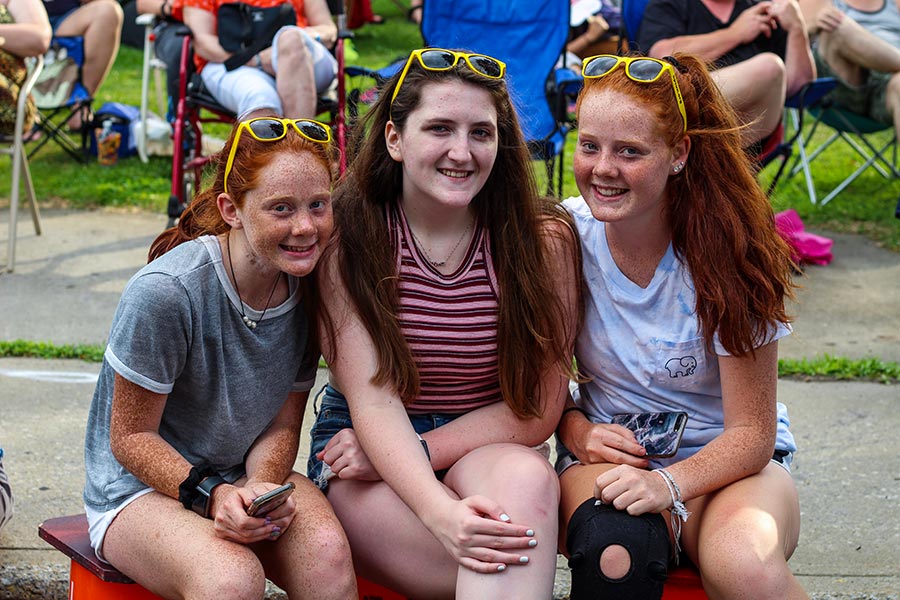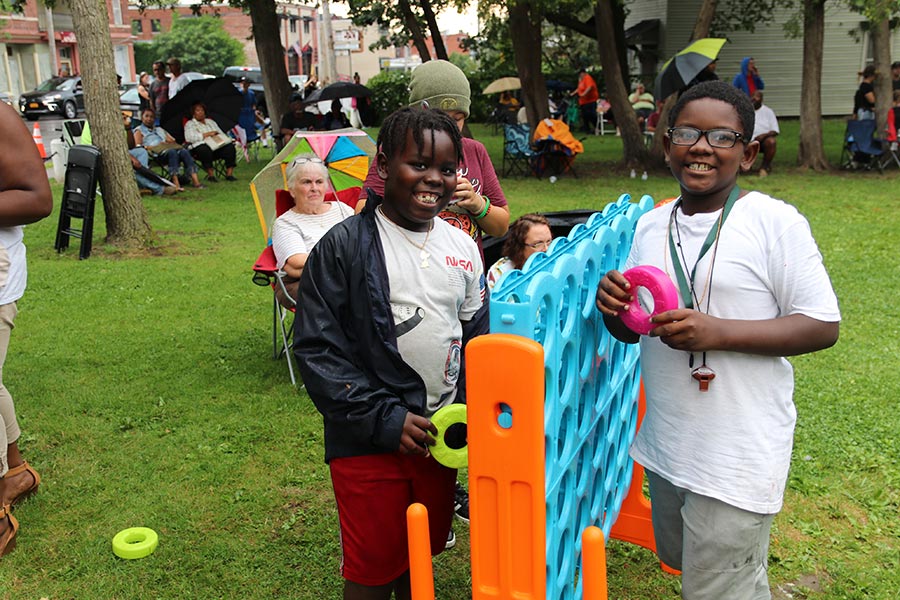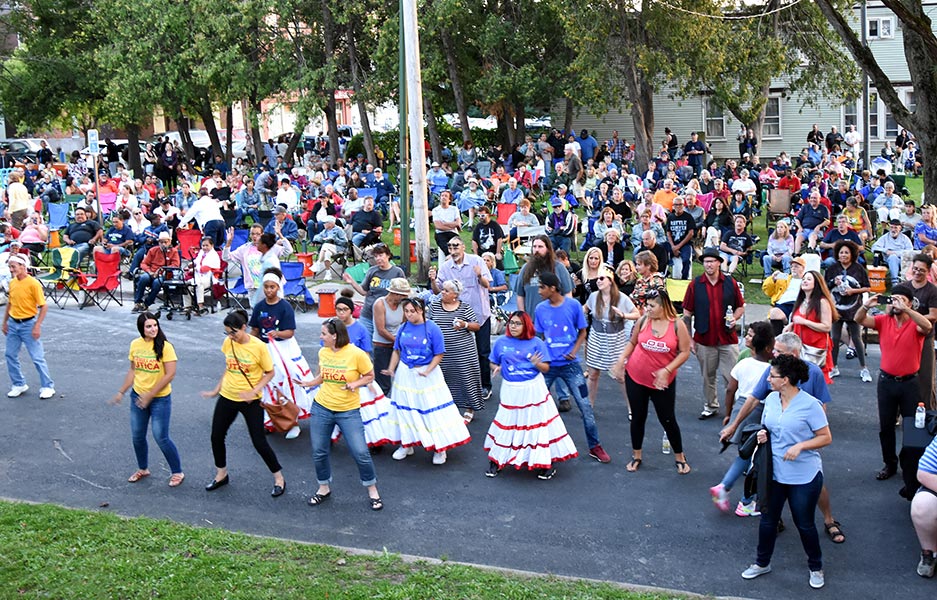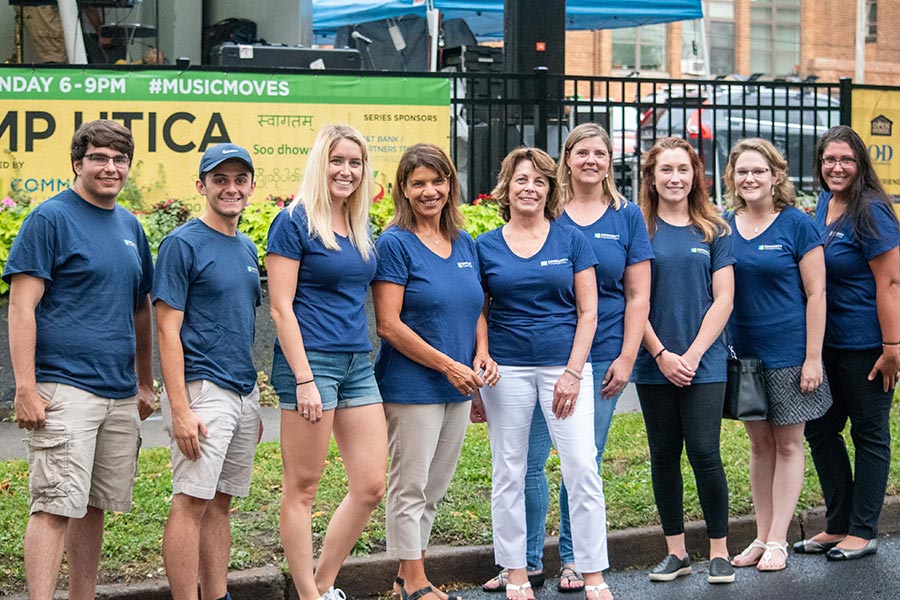 Music is a universal language. With music, you can communicate across cultural and linguistic boundaries. This universal feature of the human experience brings people together and can open the mind to appreciate new, diverse people and ideas.
The Levitt Foundation's Amplify Music Places (AMP) Utica Music Series returned for its fourth year to Oneida Square's Kopernik Park, a Genesee Street green space near the city's Arts District.
Through lively, layered arts experiences, the 2019 series aimed to deepen partnerships with the city's underserved refugee communities, helping the park realize its potential as a vibrant gathering place that fosters intercultural exchange and the creation of a stronger, more unified community.
"Levitt's big focus, and the reason they love Utica, is inclusivity," said Levitt AMP Utica Coordinator Michelle Truett. "A lot of the work we did this year was aimed at the importance of inclusion. Through intentional efforts like translating our posters in 10 languages and always having multiple languages on our stage banner—plus a lot of one-on-one outreach to groups and individuals—we put forth effort to make sure everyone knows they are welcome."
Utica has been competitively selected for the past four years as one of only 15 cities annually nationwide to receive the Levitt AMP Grant Award through the Mortimer & Mimi Levitt Foundation. The grant program aims to transform public spaces by bringing residents and visitors of all ages and backgrounds together to experience an eclectic mix of musical entertainment in a central and welcoming venue.
"Our donors and partners believe in making Downtown Utica an even better place," said Alicia Dicks, president/CEO of The Community Foundation. "Bringing people together for live music all summer long is a great example of what we want Downtown to become."
Each year, The Community Foundation has matched the $25,000 grant awarded by the Levitt Foundation to present 10 weeks of free concerts in the park in partnership with Utica Monday Nite, the City of Utica, DeSales Center, Munson-Williams-Proctor Arts Institute and Rust2Green Utica.
The Levitt AMP Utica Music Series and the installation of public art in Oneida Square are action steps designed to bring diverse people together to redevelop and celebrate unique and underutilized spaces through the arts, aligning with the City of Utica's master plan and the goals and objectives of Utica Monday Nite and its partners.
Generous funding for the summer concert series and creative placemaking efforts was also provided through local donations, in-kind contributions and sponsorships including a $5,000 grant from the M&T Bank/Partners Trust Bank Charitable Fund, a donor-advised fund of The Community Foundation.
Featuring live music, art, performances, food trucks and a lively atmosphere, the concerts are events where everyone is welcome to enjoy a reinvigorated space, quality entertainment and build community together in a family-friendly, alcohol-free environment.
This year's concert series featured regional and national headliner acts with local opening bands ranging from funk to rock, jazz to country and Latin music. Thousands of people came out on Monday evenings throughout the summer to enjoy the performances, which averaged 700 in attendance each week.
At every level, the series is a celebration of culture and unity through artistic expression.
Utica's diversity is one of the city's most important assets. Its population of just over 60,000 people includes more than 16,500 refugees who have resettled in the area since the 1980s. It is often a challenging transition to be a new resident, starting over in an unfamiliar community.
"We have a base of growth in the region because refugees are coming in and resettling in our area," Dicks said. "They're having a positive impact on the community, contributing not just to population growth but to creative and cultural growth."
In 2019, Levitt AMP Utica increased the mix of local opening acts, including two regional performers: a Latino band from Syracuse and a rock/folk group from Saratoga Springs. Young talent, like Lillie Ruth Music—an intermission act in 2018—also had the opportunity to take the stage this year.
Another way Levitt AMP Utica fostered young talent through the 2019 series was by engaging the "Levitteen" intern team. The group of youth from urban and rural areas comprised high school and college students as well as recent graduates from differing backgrounds and disciplines, all working together and with industry professionals, immersing themselves in the city's cultural and community life.
Even the community's youngest residents had an outlet to express their creativity. At the Levitt Kids Art Circle, children joined local creators, working at desks colorfully painted by neighborhood artists and donated by the Mohawk Valley Resource Center for Refugees, in making weekly art projects.
Capturing the community feeling was just as important. Several local photographers were selected to curate the incredible collection of moments—illustrating the spirit of the event, connections made through a love of music and a city on the rise.
"More than once, a sponsor or a concert-goer said to me 'THIS is Utica' while looking around the audience," said Truett. "The bands that came from all over the country were so impressed by the different kinds of people that filled the park. That's what melted my heart every week."