AMPing Up for Another Summer of Concerts in The Park
In a place once passed by unnoticed, an undeniable community resurgence is happening. It's a Monday night, of course, and the Levitt AMP Utica Music Series at Kopernik Park is the place to be.
Category: Arts and Culture
Summer 2017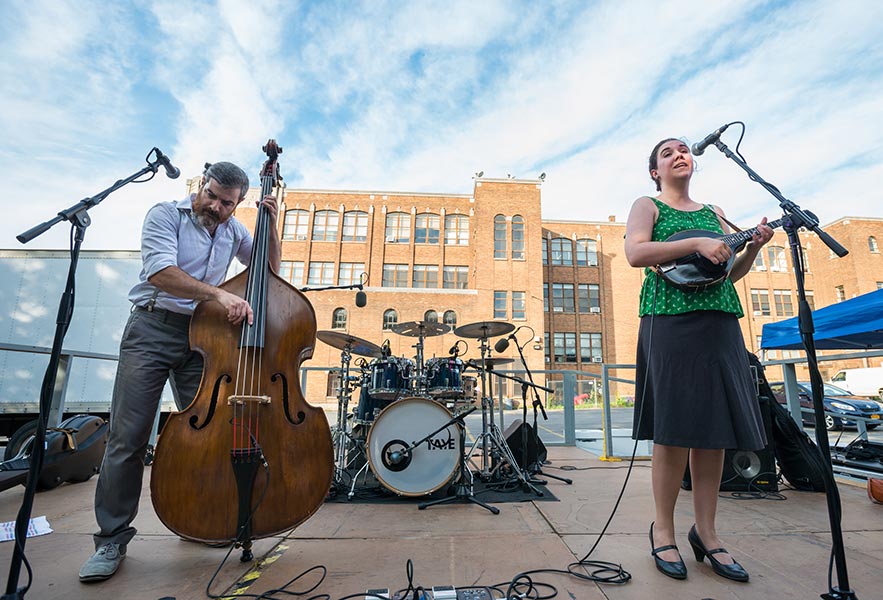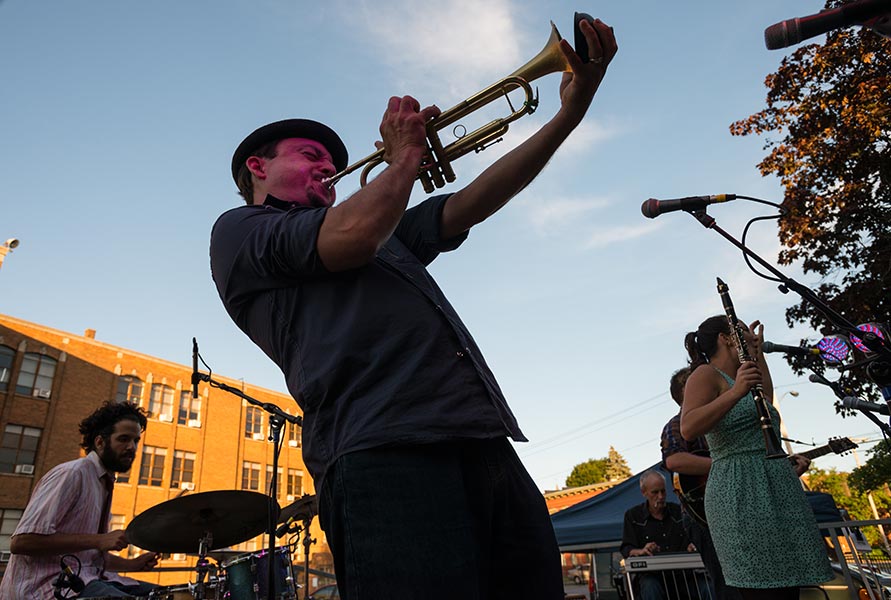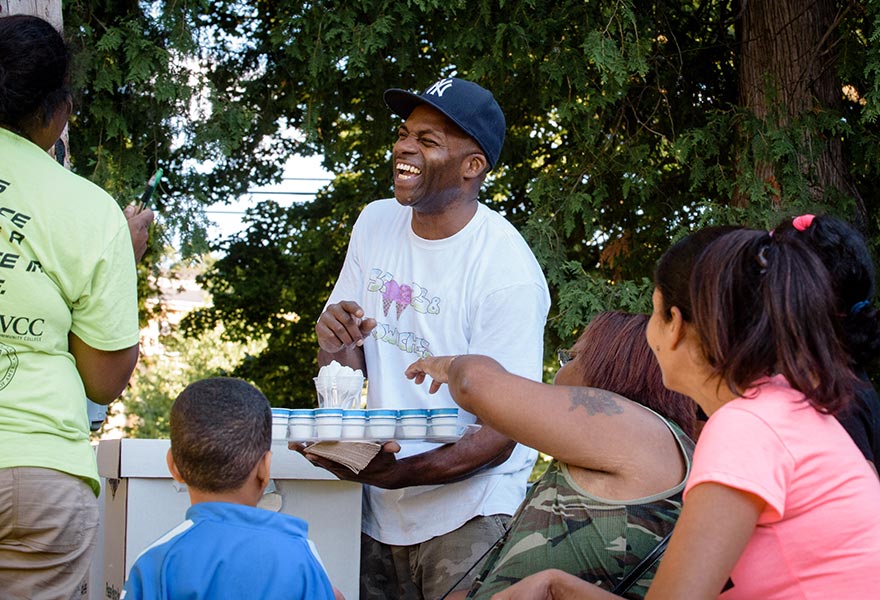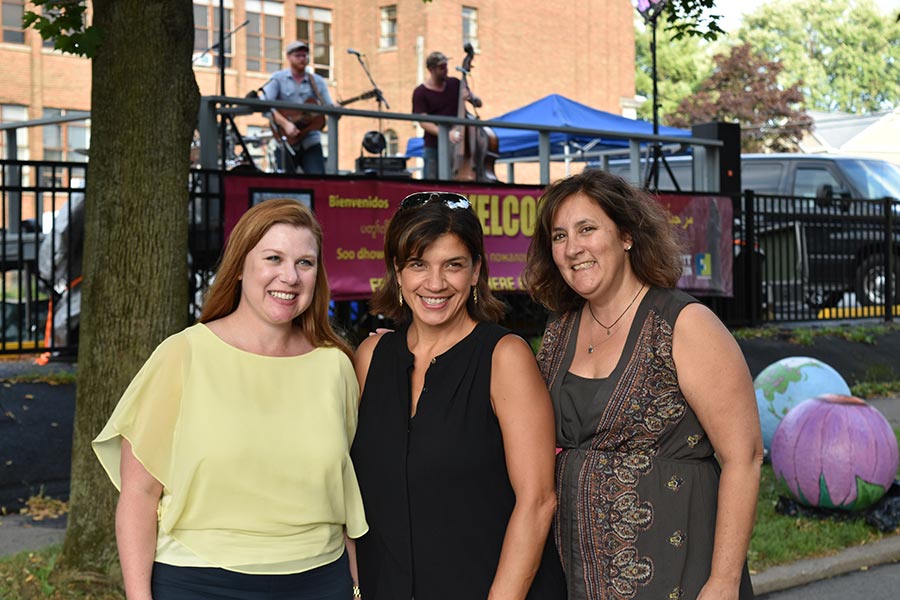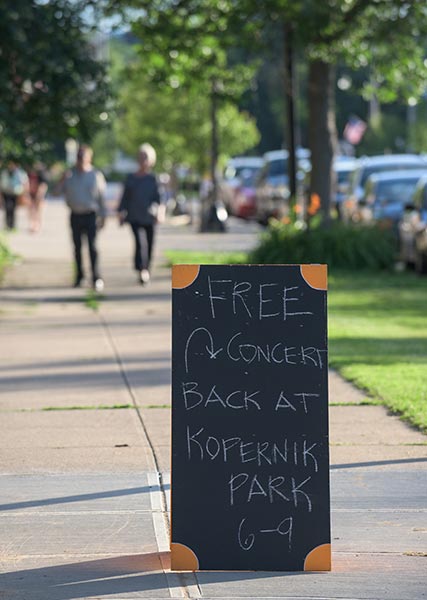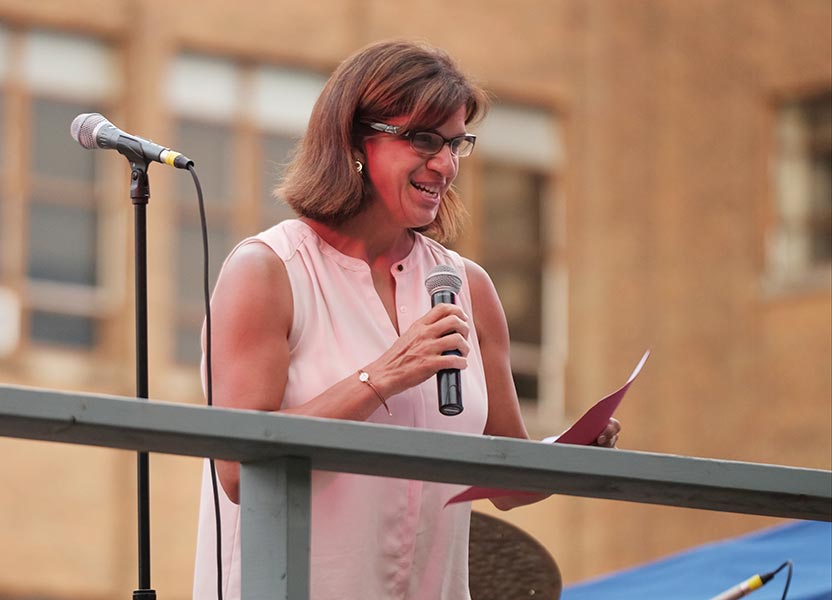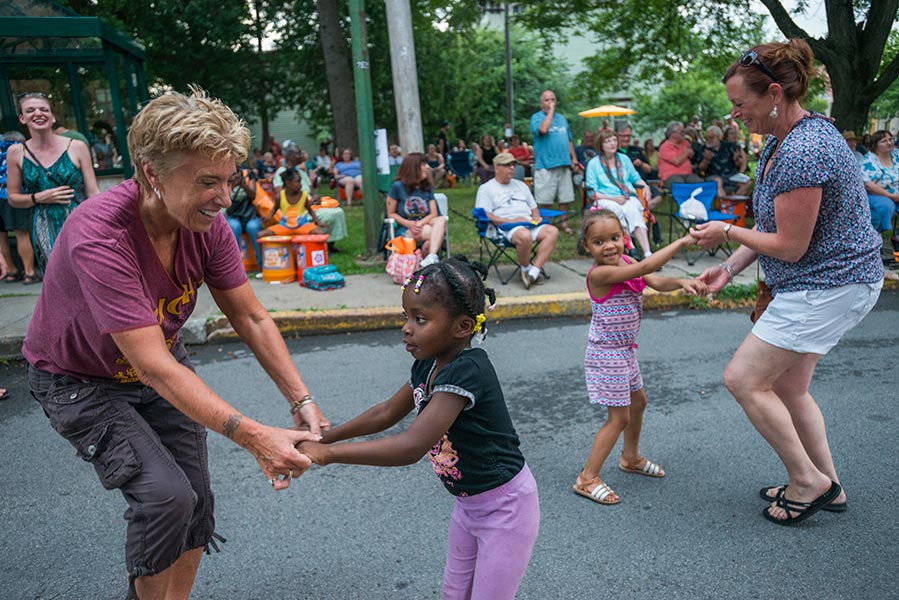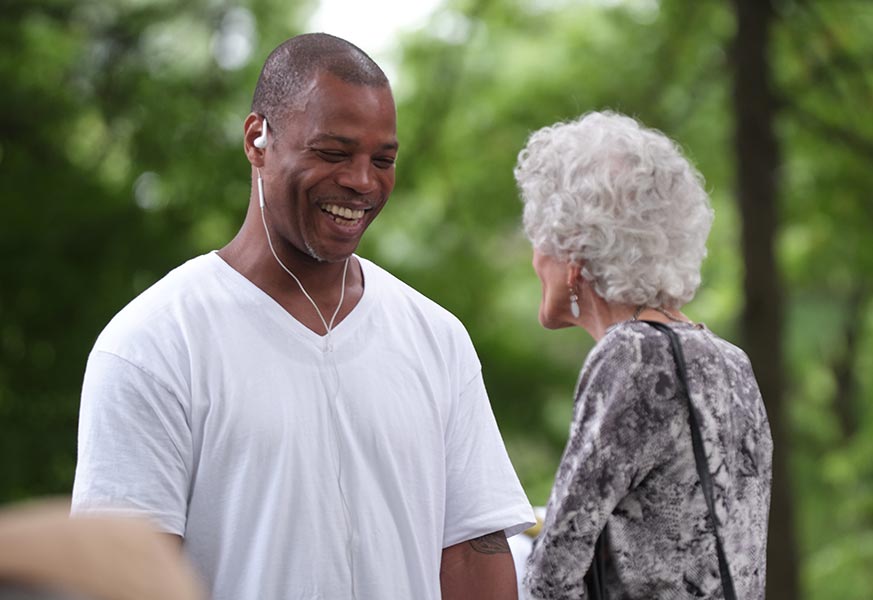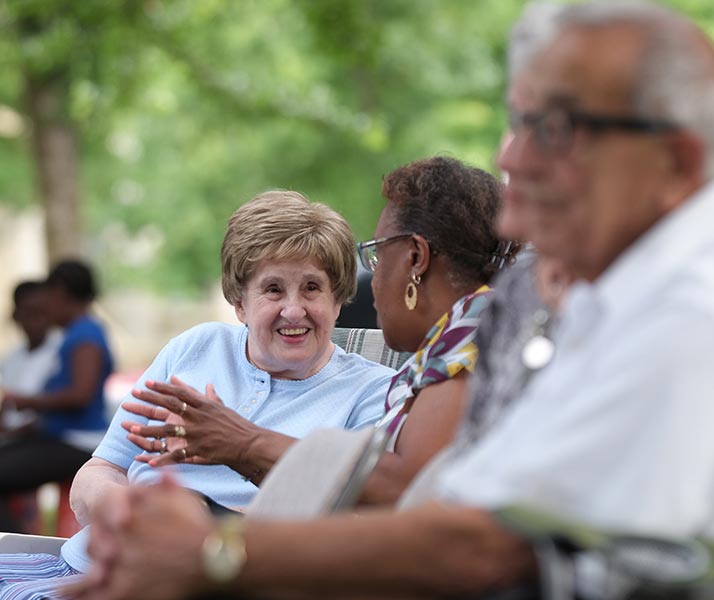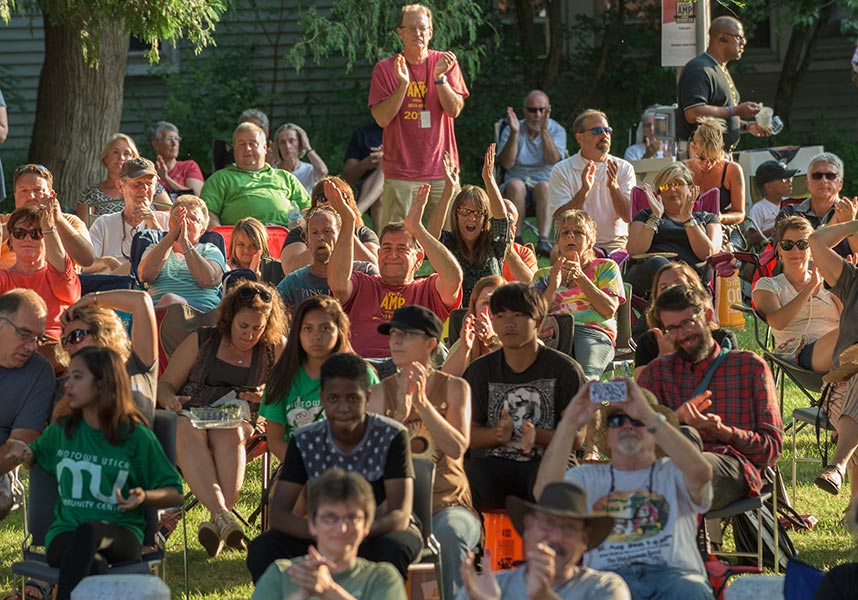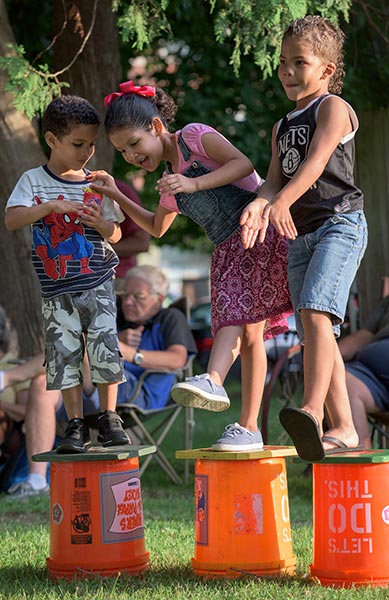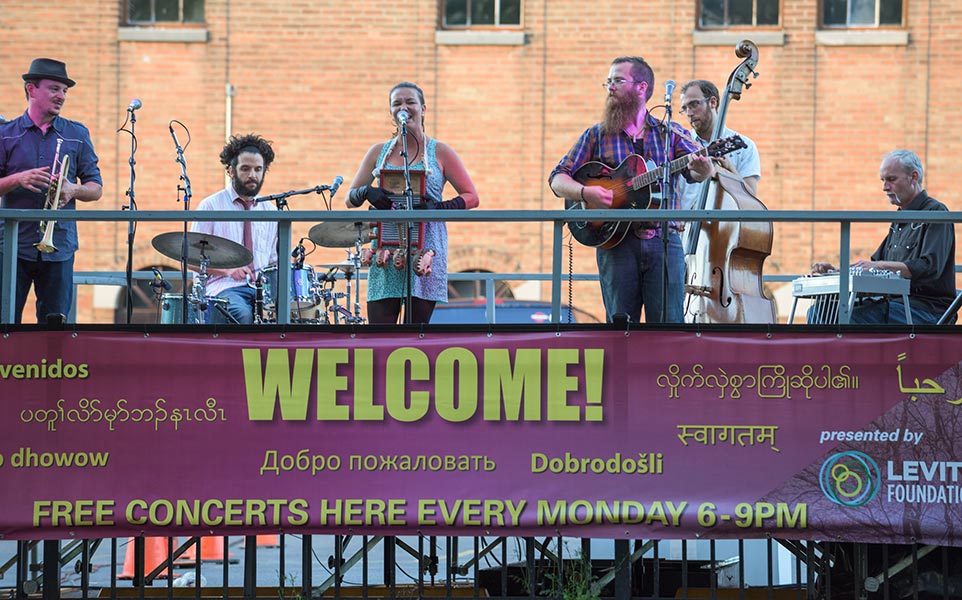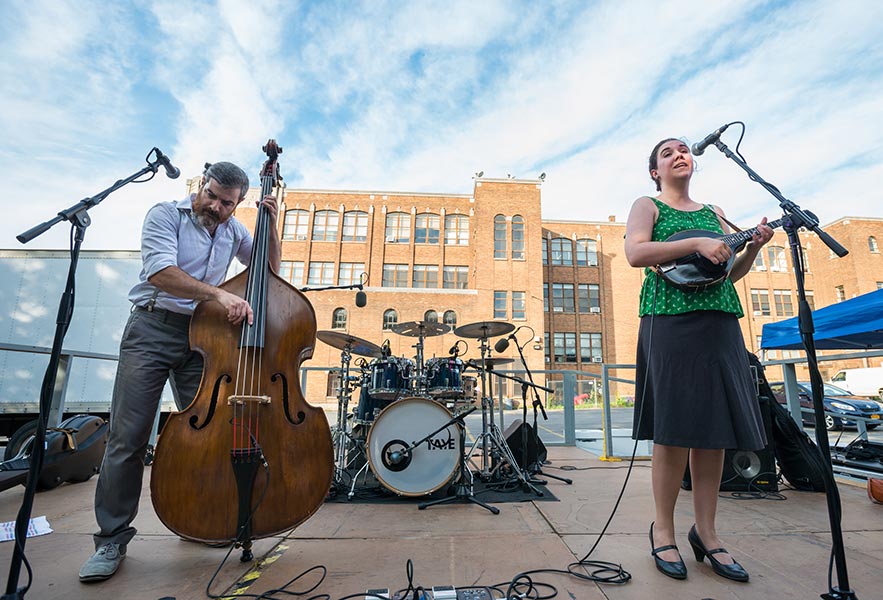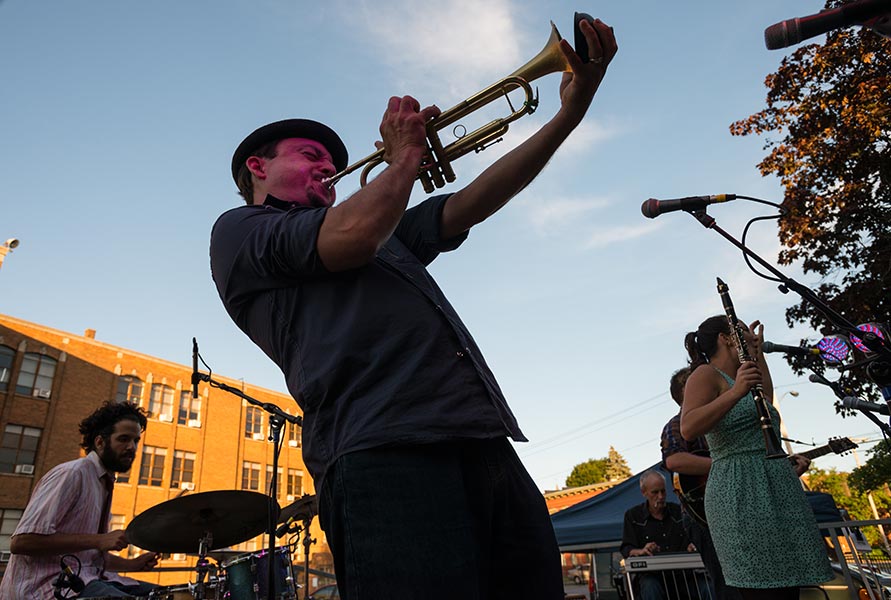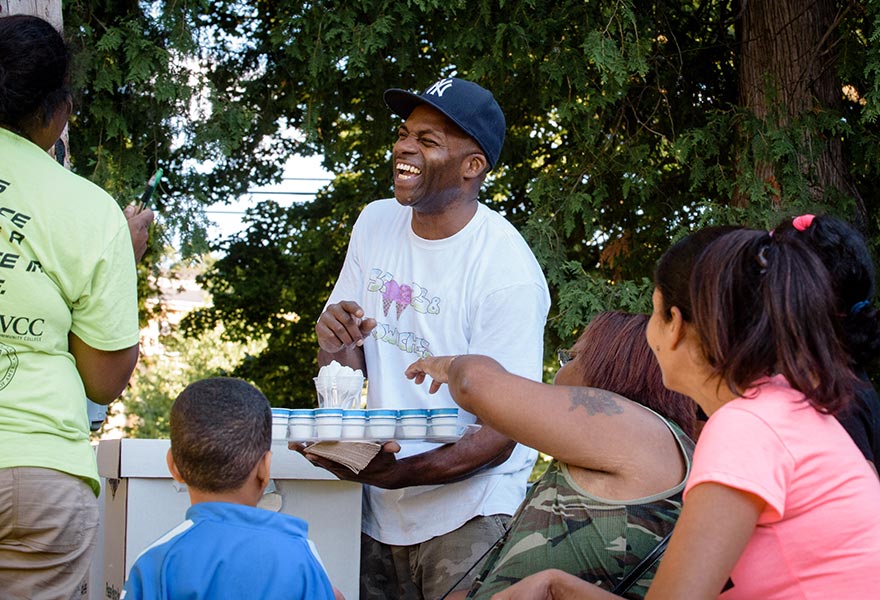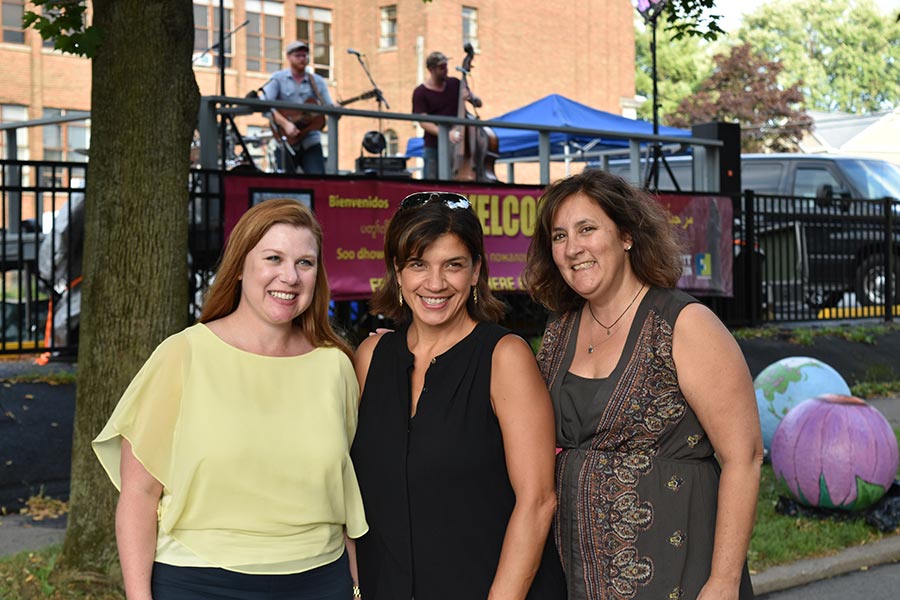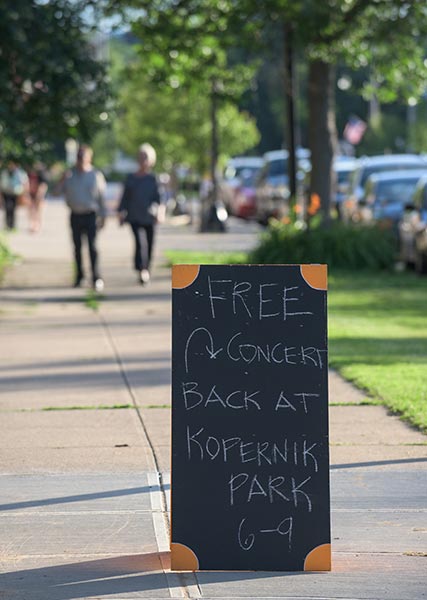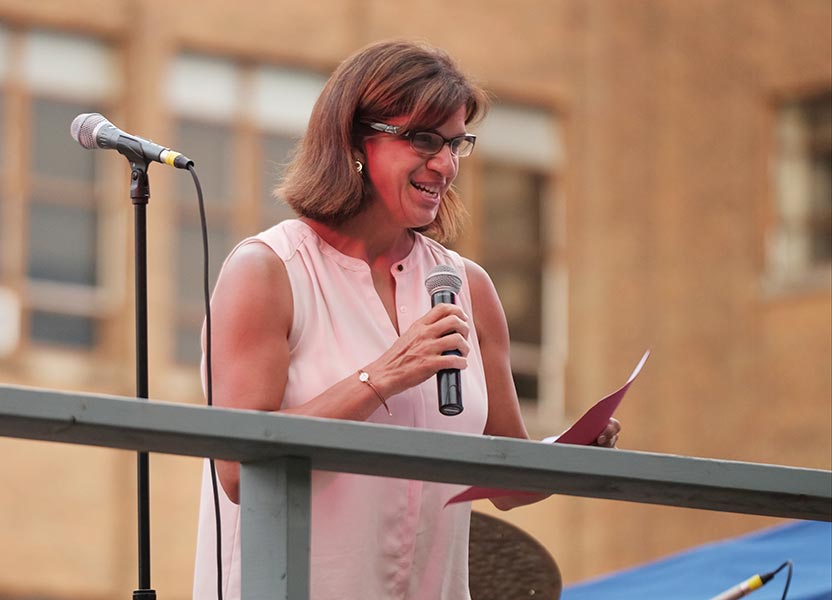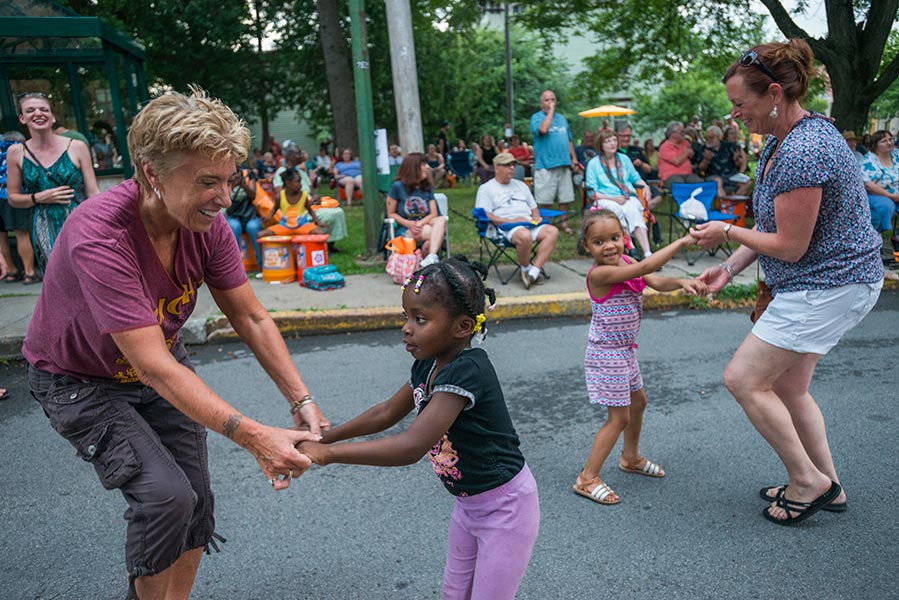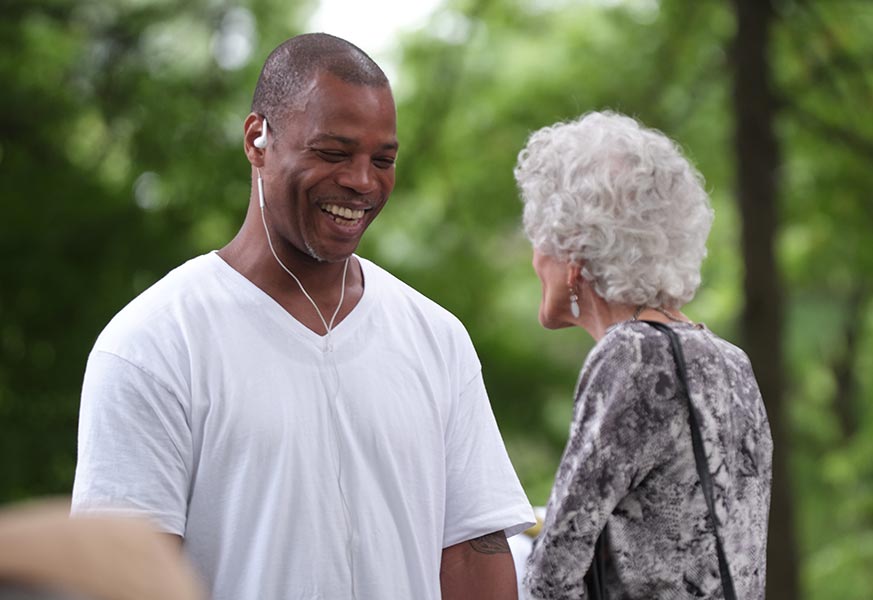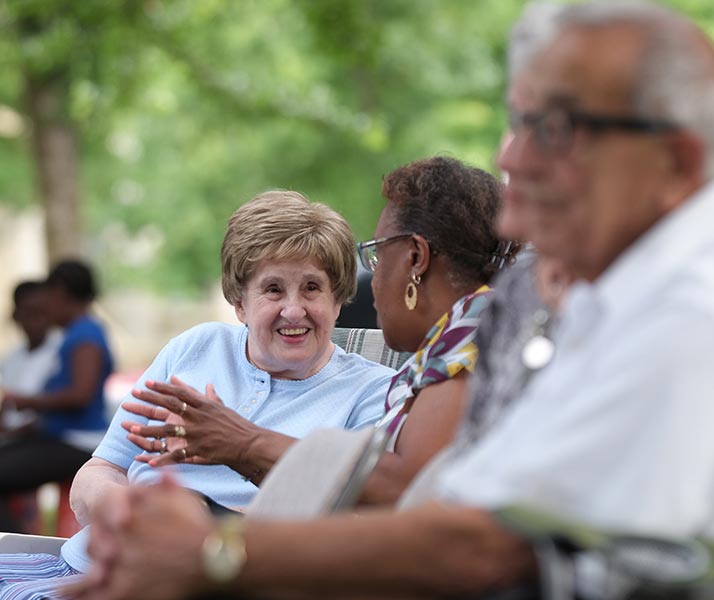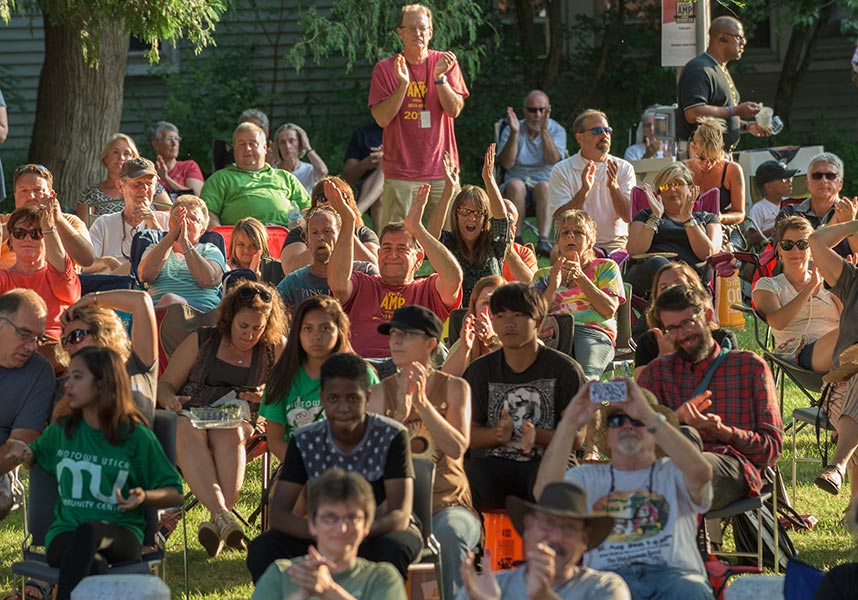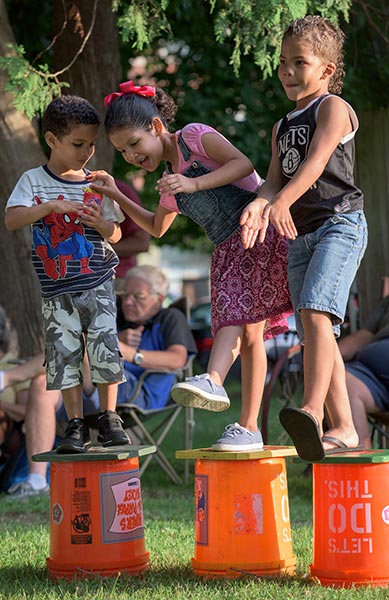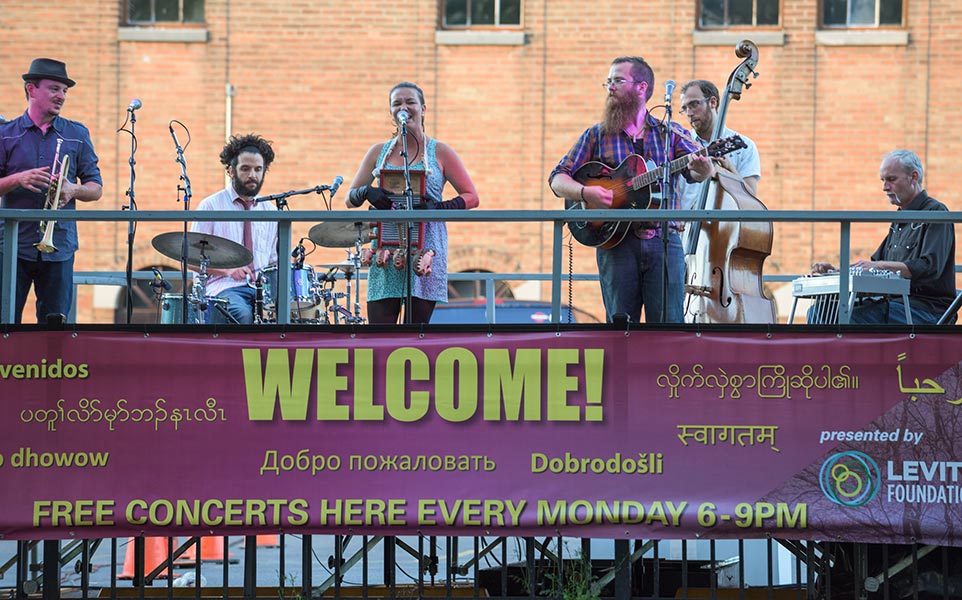 It's a warm summer night; the sun is setting in a golden glow over the City of Utica. Drivers cruise up and down Genesee Street with car windows rolled down. Neighbors, friends and families gather, stopping to visit Oneida Square's restaurants and shops. Strolling past a vibrant sidewalk art show, many carry lawn chairs as they make their way to a small park across the street.
Suddenly, live music fills the streets and green spaces. Local and nationally recognized artists bring the crowd to its feet, with music ranging from jazz to rock, from folk to funk. There's a new rhythm here. In a place once passed by unnoticed, an undeniable community resurgence is happening. It's a Monday night, of course, and the Levitt AMP Utica Music Series at Kopernik Park is the place to be.
Committed to creative placemaking projects, the Mortimer & Mimi Levitt Foundation works to strengthen the social fabric of America through the power of free, live music This national, private foundation created the Levitt AMP [Your City] Grant Awards to transform communities with three goals: Amplify community pride and the city's unique character; enrich lives through the power of free, live Music; and illustrate the importance of vibrant public Places.
The Levitt AMP [Your City] Grant Awards are designed for small and mid-sized cities to share in the popularity of the Levitt Pavilion Amphitheaters, permanent outdoor music venues built in larger population centers. Currently in its third year, the grant program aims to transform underutilized public space by bringing residents and visitors of all ages and backgrounds together to experience an eclectic mix of musical entertainment in a central and welcoming destination.
In 2015, Utica was one of 40 applicant cities in 22 states vying for $25,000 Levitt AMP [Your City] matching grants from the Levitt Foundation. To advance to the top 25, Utica needed the community to cast online votes in support of the city's bid for a summer concert series – and they did, by the thousands! From the pool of 25 semi-finalists, the Levitt Foundation selected 15 cities to receive grants.
The Levitt AMP Utica Music Series evolved from a collaboration between The Rust 2 Green Urban Studio of Cornell Cooperative Extension and Utica Monday Nite organizers. The Community Foundation joined the partnership, matching Levitt's $25,000 grant award to present 10 weeks of free concerts at Kopernik Park, across the street from Munson-Williams-Proctor Arts Institute.
Open lawn seating in Kopernik Park, with a professional stage and sound system set up in The DeSales Center parking lot, created an outstanding outdoor venue in a neighborhood uniquely aligned with Levitt's placemaking mission. A colorful banner welcomed neighbors and visitors in eight languages, inviting them to attend the live performances. Kopernik Park became a common ground for people from every walk of life, connected through the universal language of music.
"The Levitt program will contribute to . . . 'social equity' by fostering community and social capital building, showcasing Utica's arts and cultural diversity, and being accessible and free to people living in the surrounding neighborhoods," said Paula Horrigan, Rust 2 Green program organizer and Cornell University landscape architecture professor. "The [concerts], and the nationwide recognition of the Levitt Grant, are certain to provide visibility for Utica and promote arts and culture's role in furthering urban livability, investment and development."
Last summer's 20 performances brought thousands of people to the area, increasing business in surrounding neighborhoods and instilling a new sense of vibrancy to an underutilized city park.
The Levitt AMP Utica Music Series served as a catalyst for change in the neighborhoods surrounding Kopernik Park. As people began to walk to shows, they frequented nearby restaurants and vendors, bringing new customers to the area's many immigrant- and refugee-owned businesses. Concertgoers also found creative ways to utilize the city's open green space, adding to the area's overall appeal. In addition to neighborhood use, many out-out-towners became familiar with the Oneida Square Arts District and Kopernik Park by attending the concerts.
The stage is set for another summer of free concerts in 2017, bringing people of all ages, backgrounds and cultures together to enjoy live music and dancing.
Utica is the Levitt Foundation's only grant recipient in New York State this year, and one of a handful of cities nationwide to secure a back-to-back award, a testament to the community's enthusiasm to embrace arts and culture, and celebrate the region's revitalization.
This year, Munson-Williams-Proctor Arts Institute joins the Levitt AMP Utica partnership, kicking off the concert series at the conclusion of its annual arts festival. Concerts will be held on Monday evenings for 10 consecutive weeks, featuring a new line-up of artists and performers from around country. The family-friendly evenings are free and open to the public, with dancing and activities for all to enjoy.
Grab your lawn chairs, get AMPed, and come on down for the summer 2017 Levitt AMP Utica Music Series concerts in Kopernik Park. It's Monday night, we'll see you there!