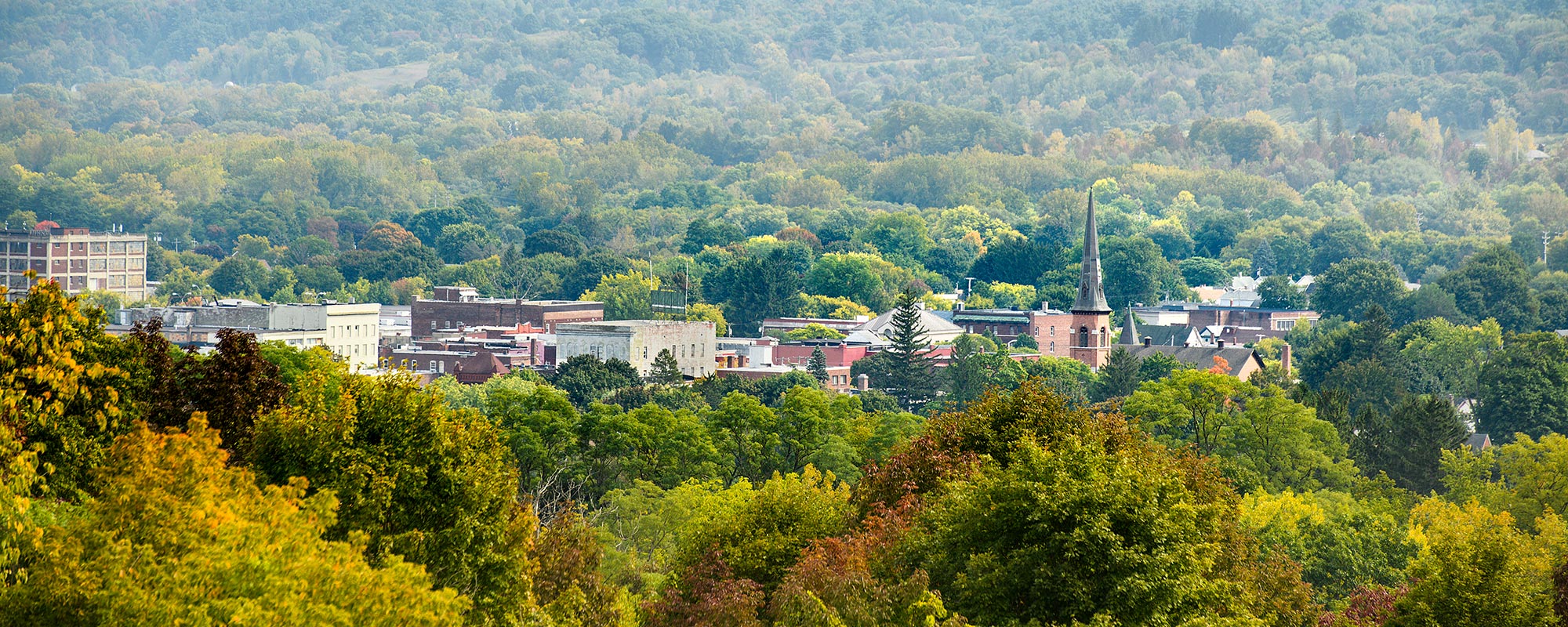 Herkimer County Community Development
Strengthening and supporting Herkimer County's commitment to unity, to tell a county-wide story of economic opportunity and extraordinary quality-of-life.
Leading the Way
Building Capacity, Unity of Purpose, Shared Identity
History has endowed Herkimer County with a tapestry of place names and community identities. It is comprised of a substantial number of municipal governments: One City, Little Falls; and 19 Towns, 10 Villages, and six hamlets/census-designated areas. With each one of these governments tackling the same issues of joblessness, addiction rates, poverty, and fragmented tourism, economic development and community assets, the need for collaboration and connectivity became evident. The Community Foundation launched this community planning initiative to address these challenges more effectively, shaping a single strategy for economic development and continued growth. Together, our partners are advancing a single narrative that captures the county's remarkable story—one that will enhance the growing success of one of New York's special places.
Highlights
Collaboration

Build county-wide collaboration at the municipal level, in partnership with all levels of government and not-for-profit funders and agencies; seek innovative public-private solutions to long-standing challenges.

Connectivity

Bridge the gaps between municipal boundaries, recognizing and building on the county's strengths as a livable, workable, commutable region.

Economic Development

Create an ecosystem that develops the county's canal corridor and north/south strengths, leveraging nearby development and promoting agribusiness and innovative working solutions.

Tourism

Capitalize on historical and natural tourism assets to attract greater numbers of first-time and return visitors. Identify, develop and promote logical linkages between and among tourist destinations.