Overview
Linda was a generous, compassionate, radiant, and kind soul that lit up every room she walked in to. She served on the Broadway Theatre League Board of Directors for over 30 years and continues to be a beacon of light within the organization. The scholarship will acknowledge and award qualifying seniors enrolled in the Bernadette A. Eichler Youth Ambassador Program that are planning to pursue a major in Arts Education. The eligible seniors will have participated in the Youth Ambassador Program for two consecutive Broadway seasons.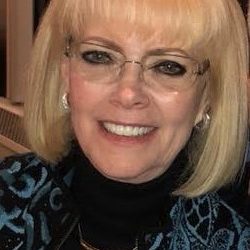 Scholarship Info
Linda Leogrande Youth Ambassador Scholarship
Established by the Broadway Theater League of Utica to provide academic scholarships to the participants in its Youth Ambassador program in memory of longtime board member Linda Leogrande.
Candidates are identified by a committee.
Be a participant in the Bernadette A. Eichler Youth Ambassador Program of the Broadway Theatre League of Utica
Past Recipients

Ethan Witt

Linda Leogrande Youth Ambassador Scholarship Recipient

Awarded By
Linda Leogrande Youth Ambassador Scholarship Fund

Mohawk Valley Community College

School

Mohawk Valley Community College

College

Adolescent Education

Major